I have learned one thing from being a stay at home mom and that is the fact that making a menu and creating a shopping list before you go shopping can save you loads of money. Doing this can be quite boring but with a little creativity I came up with a cute little board that makes it fun to do and it looks super cute hanging on the kitchen wall.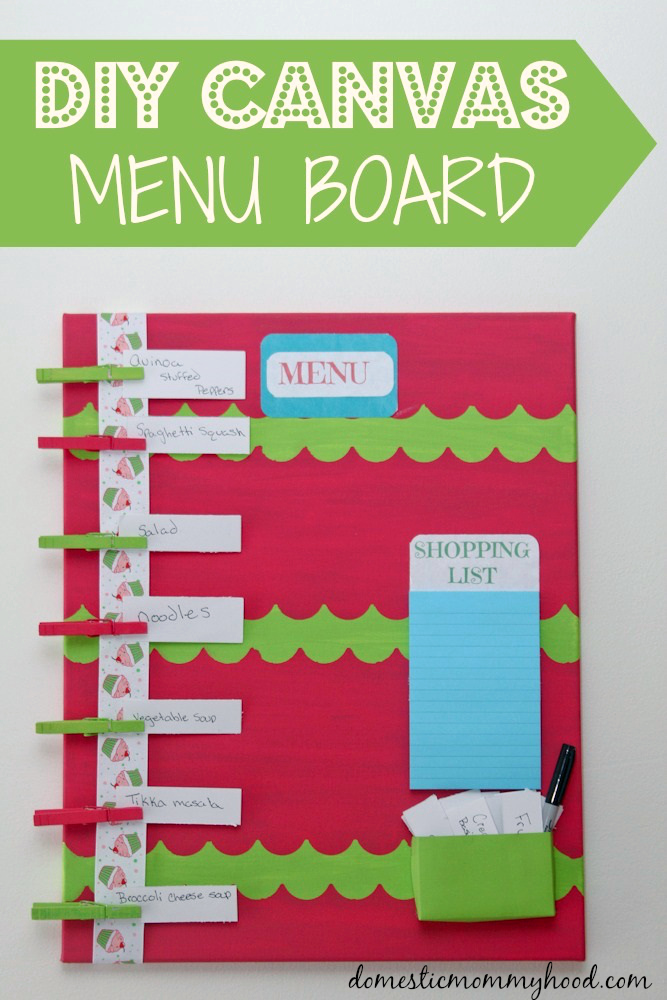 Since implementing the menu board system my whole family has become involved in the planning of our menu, shopping and learning to save money together. They all look forward to knowing what we are having for dinner every night! I have received so many compliments from friends and family and figured I had better share it with you guys so you can make one for your home also. I hope you all enjoy! 
How to make a Menu Board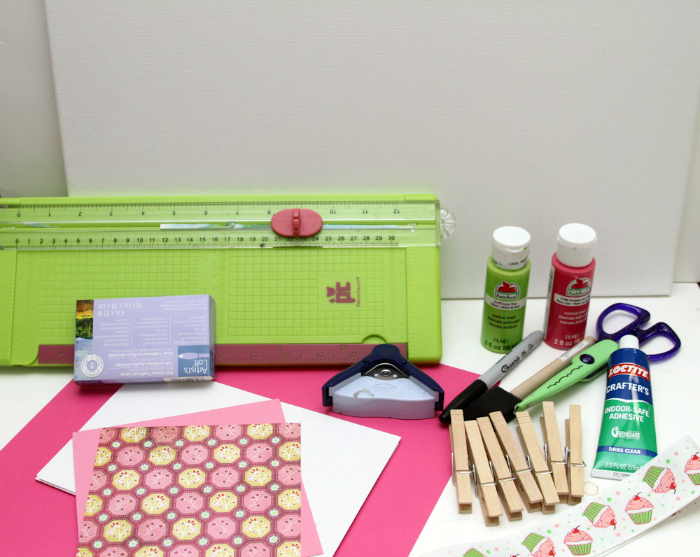 SUPPLIES
1 Canvas – 16 x 20
Lime Green Acrylic Paint
Hot Pink Acrylic Paint
Foam paint brush
24" piece of ribbon
Scallop Shape Tape by FrogTape
7 clothes pins
Super glue
Poster board
Plain paper
4×6 sticky note pad
Sharpie
Printer
DIRECTIONS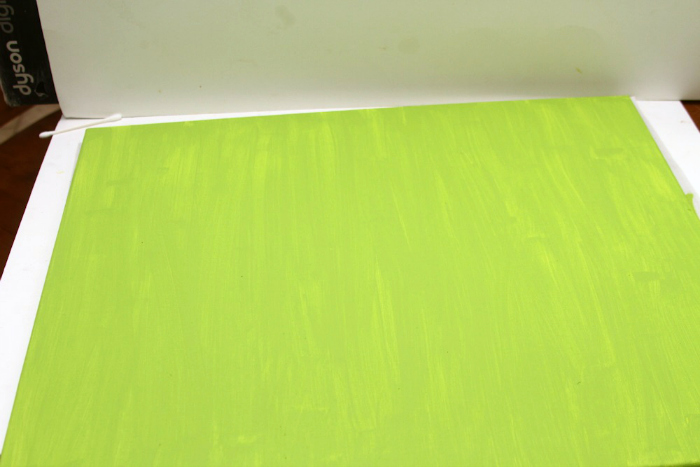 Step 1: Paint the canvas green, and let dry.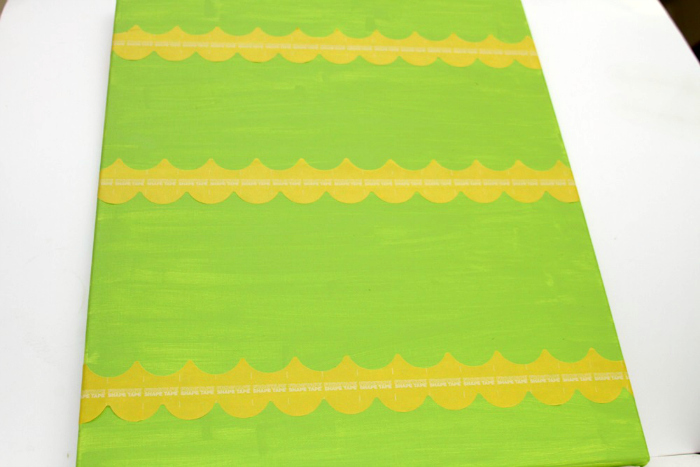 Step 2: Place three lengths of scallop shape tape across the canvas.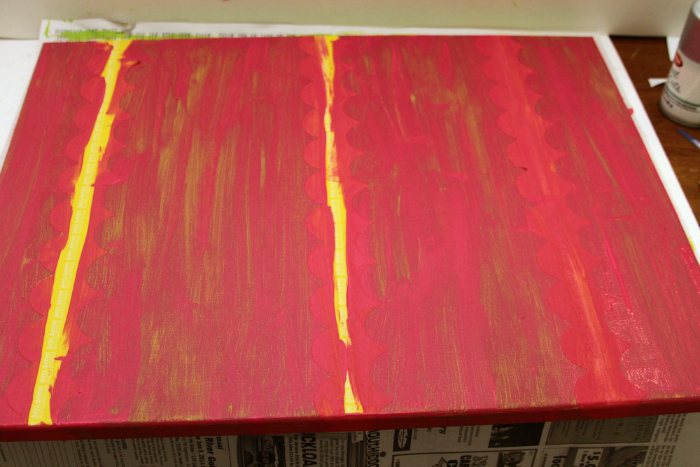 Step 3: Paint the non-taped area of the canvas pink and let it dry.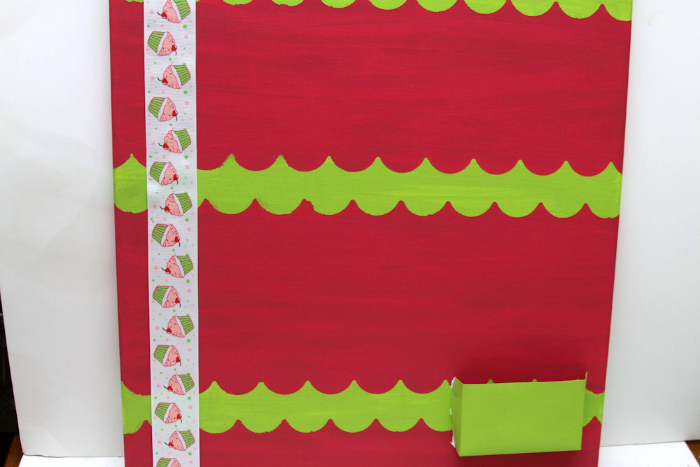 Step 4: Carefully remove the tape. This will leave 3 green stripes across the canvas.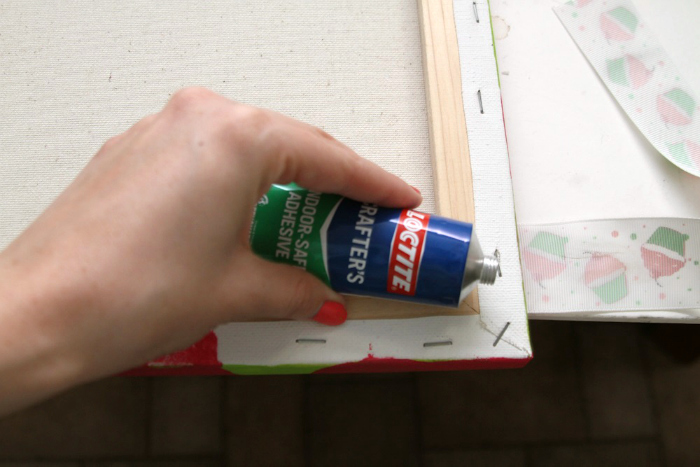 Step 5: Glue one end of the ribbon to the top back of canvas. Stretch ribbon along front of canvas and secure end to the bottom back of canvas.
Step 6: Paint the clothespins green and pink
Step 7: Use a small piece of poster board to create a pocket. Paint it green.
Step 8: Use the super glue to glue the pocket to the canvas.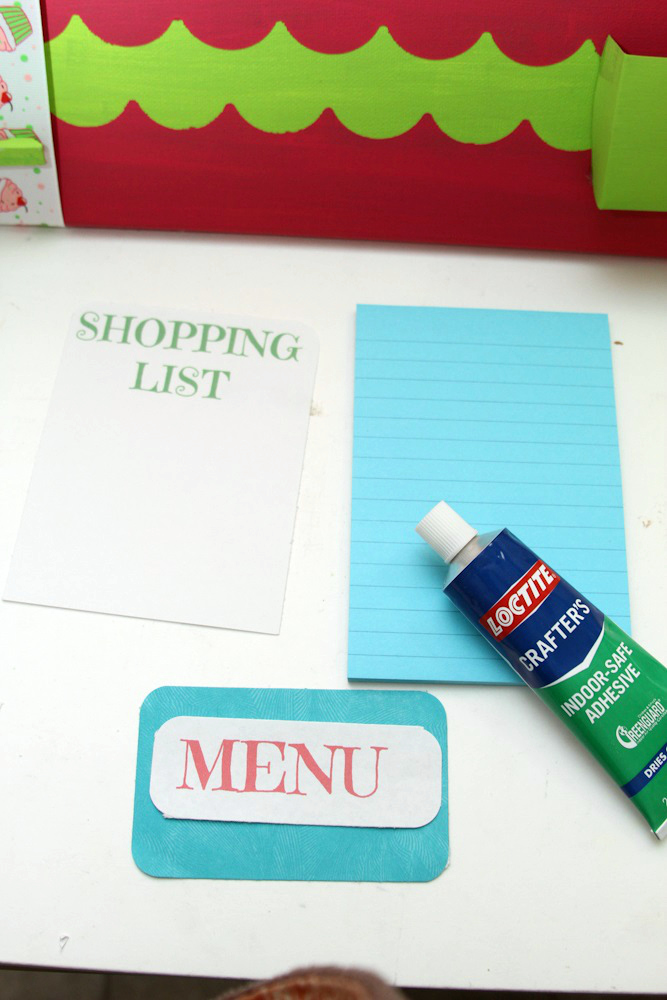 Step 9:  Use software of choice to create and print "menu" and "shopping list" titles. These were created using picmonkey.com for the example.
Step 10:  Cut 20 2"x4" rectangles from plain paper. Write one menu idea per slip of paper.
Step 11: Attach a 4×6 sticky pad to the board for the shopping list.
Step 12: Clip clothespins along the length of the ribbon. Pin one menu idea to each clothespin.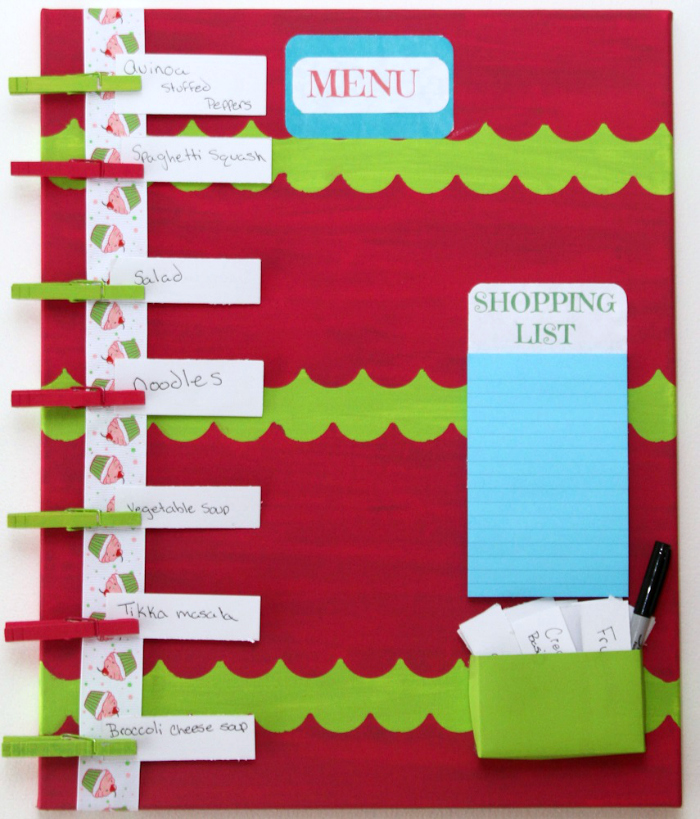 Enter your email below for more future posts at Domestic Mommyhood! 
This post may contain affiliate links. Your cost is the same, but it helps support the site and keep our freebies FREE! Thanks for your support!