If you are looking for an easy cooking project for the kiddos you have come to the right place. These easy Bird Nest Easter Cookies are not only easy enough for the kids but they are fun to eat! These would be great for a class party or church event and won't take you to long to make. My 3 year old and 14 year old had a blast making and eating them.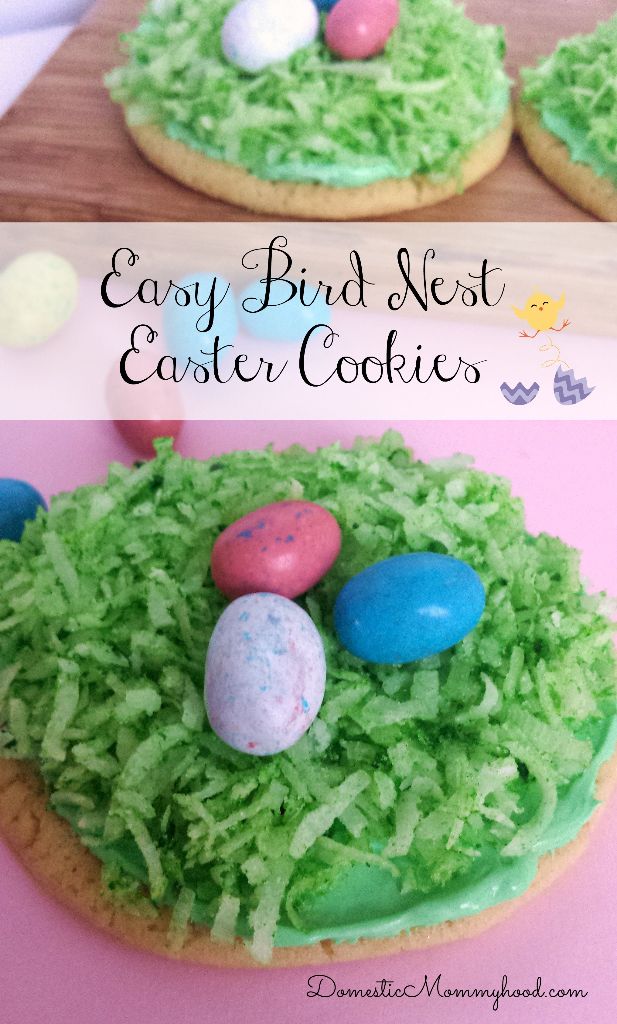 Easy Bird Nest Easter Cookies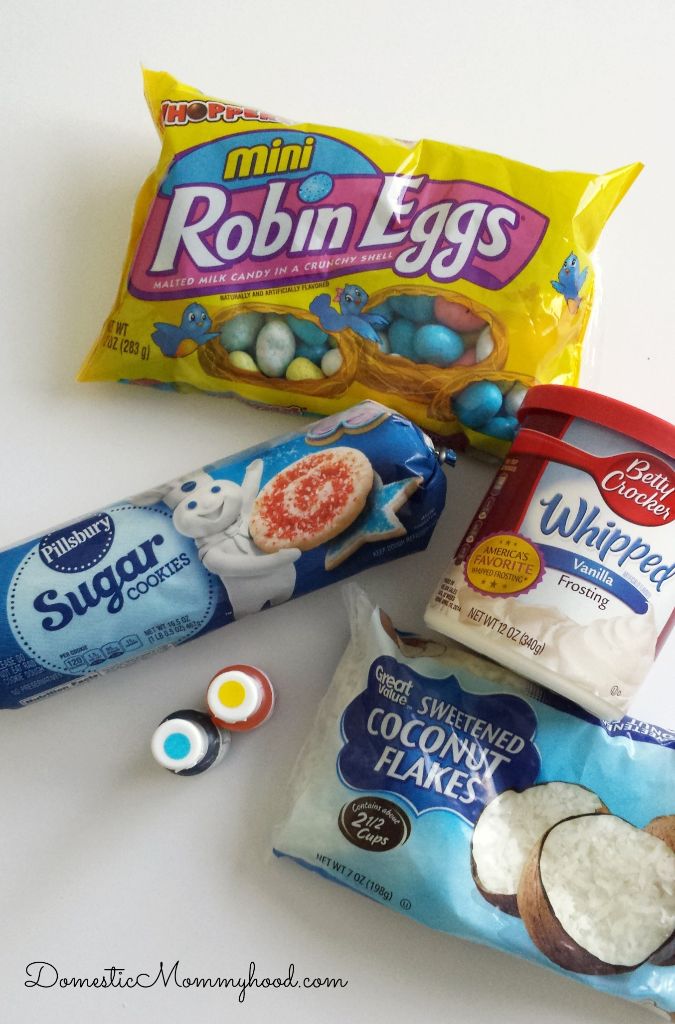 Shopping List
1 tube sugar cookies
1 tub of whipped white frosting
Green food coloring
1 bag shredded coconut
1 bag robin egg candy
Directions
Cook sugar cookies as directed on package.
Cool cookies on wired rack until they are cool enough that the frosting won't melt once on the cookie.
Color the frosting and the coconut with a few drops of food coloring. Most of you already know how to color frosting but if you don't just keep adding yellow and green and stir until you get the desired color. For the coconut dissolve a few drips of coloring into a teaspoon of water and seal with the coconut into a ziplock bag. Shake until colored.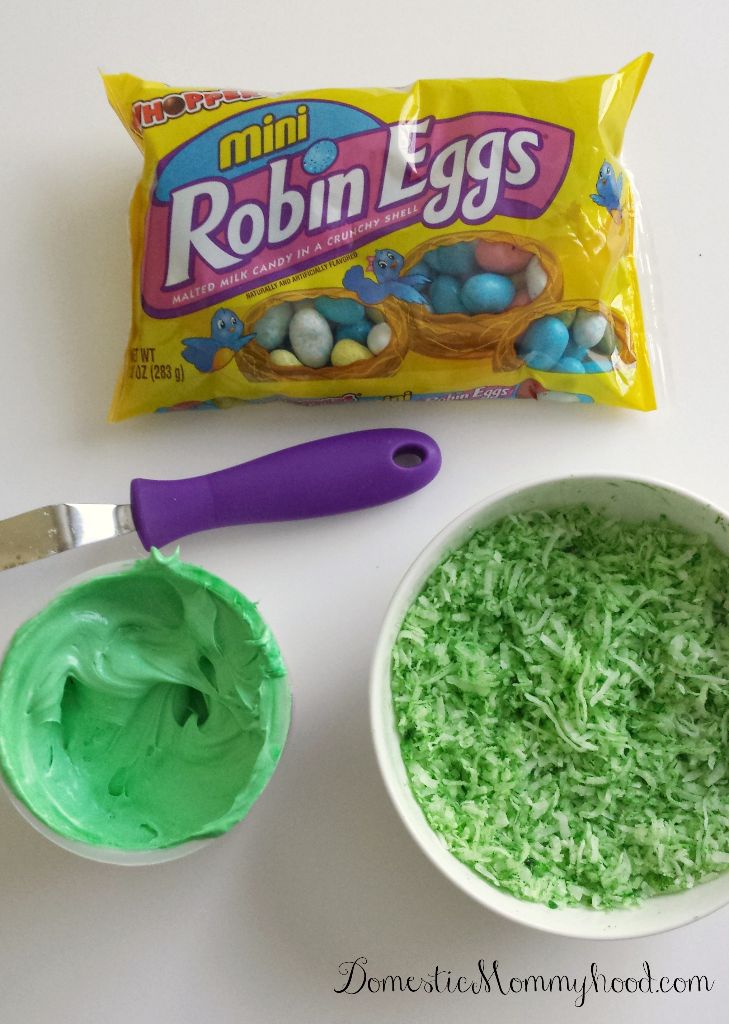 Frost each of the sugar cookies.
Once frosted add the green shredded coconut on top of the frosting.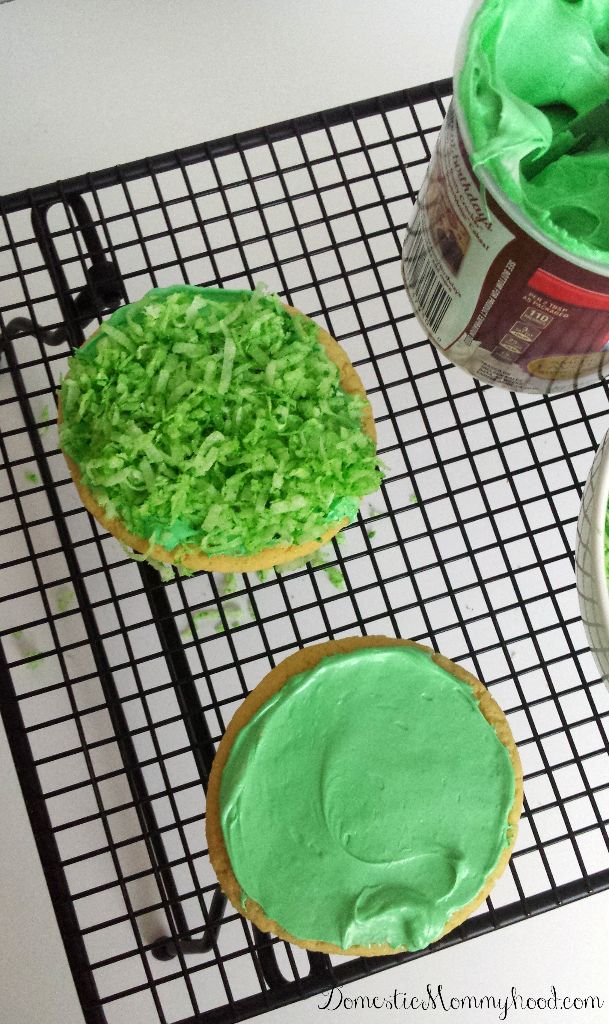 Now place 3 of the candy robin eggs in the middle of the cookie.
Enjoy!
There are many ways your children can help make these Easy Bird Nest Easter Cookies even if they are Pre-School age. Just adjust how to do it for there age. For instance a Pre-K child can cut using a butter knife (assisted), they can shake the bag real good for the coconut and they will have a blast making the green colored icing and may even learn that yellow and blue make green! Have fun!
Enter your email below for more future posts at Domestic Mommyhood! 
This post may contain affiliate links. Your cost is the same, but it helps support the site and keep our freebies FREE! Thanks for your support!