I know I'm a little late posting this one but this easy garden salsa recipe is so delicious you just HAVE to try it!!! It's using all fresh ingredients from the garden and the taste is so crisp and refreshing! The cilantro is what really knocks it out of the ballpark. So if your garden is still producing run out and grab your ingredients and let's get to making it!
Ingredients:
4 Large Red Tomatoes
2 Large Yellow Tomatoes
1 Onion (your choice whether sweet or not)
2 Jalapeno Peppers
1 green Pepper
Bunch of Cilantro
Salt and Pepper to Taste
2 Limes
Directions:
Grab a large bowl and cutting board and get all your veggies out for cutting.
I always like to take the skin off the tomatoes but the choice is up to you, some people do like the skin off. An easy way to peel the tomatoes is to place them into a pan of boiling water for a few minutes and pull them out and set aside to cool off. The skin should pull right away.
Cut all of your vegetables into bite size pieces and place in a large bowl. Cut cilantro up and add to the mix.
Add salt and pepper to taste.
Add in the juice of both limes and stir well.
Place in the fridge to marinate for at least 5 hours or over night.
Serve with your favorite chips.
Did you like the easy garden salsa recipe? Leave me a comment and let me know what you think!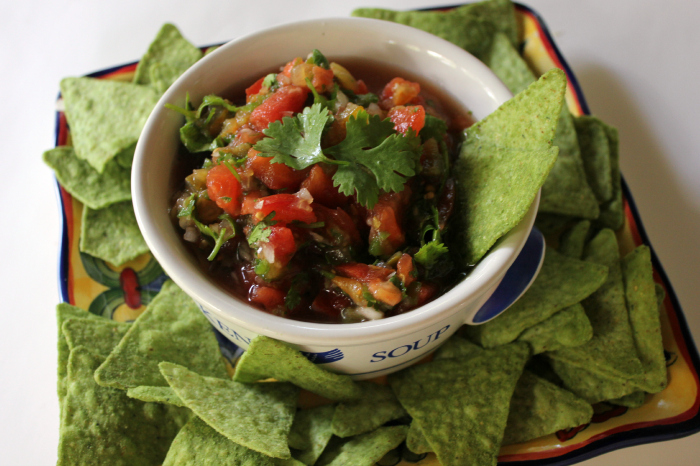 Enter your email below for more future posts at Domestic Mommyhood! 
This post may contain affiliate links. Your cost is the same, but it helps support the site and keep our freebies FREE! Thanks for your support!