I know you all have those moments… you are in a store and you see it! It's the perfect toy and you just know your kids are going to love it! It's the perfect color, texture, brand…… EVERYTHING! Your child has been asking for it for weeks and you saved and saved your money and now you finally have it! Then you take it home aaaaaannnnddd…..
They hate it!!
They play with it for 5 minutes and never ever pick it up again. You have been there haven't you? Probably a million times.
No matter how much research we put into a toy and how much time we take reading reviews….. you just never know if that toy is going to be the one that you child plays with and loves.
I was contacted by a company called Sparkbox Toys and was pretty intrigued with what they had to offer aaaannnddd a little skeptical. I wasn't to sure about getting toys in the mail that had already been played with by someone else. Would they be dirty?? Parts missing?? Slobbery and germy??
Well I decided that I am a blogger and they were offering to teach me a little about their service and it's up to me to decide and let my readers know if it is a good deal or not. So off we went on our Sparkbox Toys adventure.
They are a monthly subscription service that either sends you toys once every 4 weeks or 8… it's your choice. They send 4 new toys to you and your child can play with them all they want and when your done with them you send them back. So instead of having all of the same boring old toys lying around that you child has played with way to many times they have new ones coming just in time…… just when they are getting bored with the same old thing every day.
So I gave them my child's gender, age and address and waited to see exactly what would arrive. After just a bit of waiting our box finally arrived. I opened the box fully expecting a jumble of messed up toys thrown inside. I was pleasantly surprised that all toys were tucked neatly inside and they looked brand new. No JOKE! So I'm sitting here thinking…… hmmmm did they send me all new toys to make to make it look good because I'm a blogger??
I looked at the laminated sheet that came with my toys and on the bottom of the sheet and it says that all toys are sanitized, examine and shrink-wrapped for you before they are sent out. It was like getting a whole box of brand new toys. It was actually pretty exciting and my Charlee Ann was jumping up and down and screaming "I wanna play!!".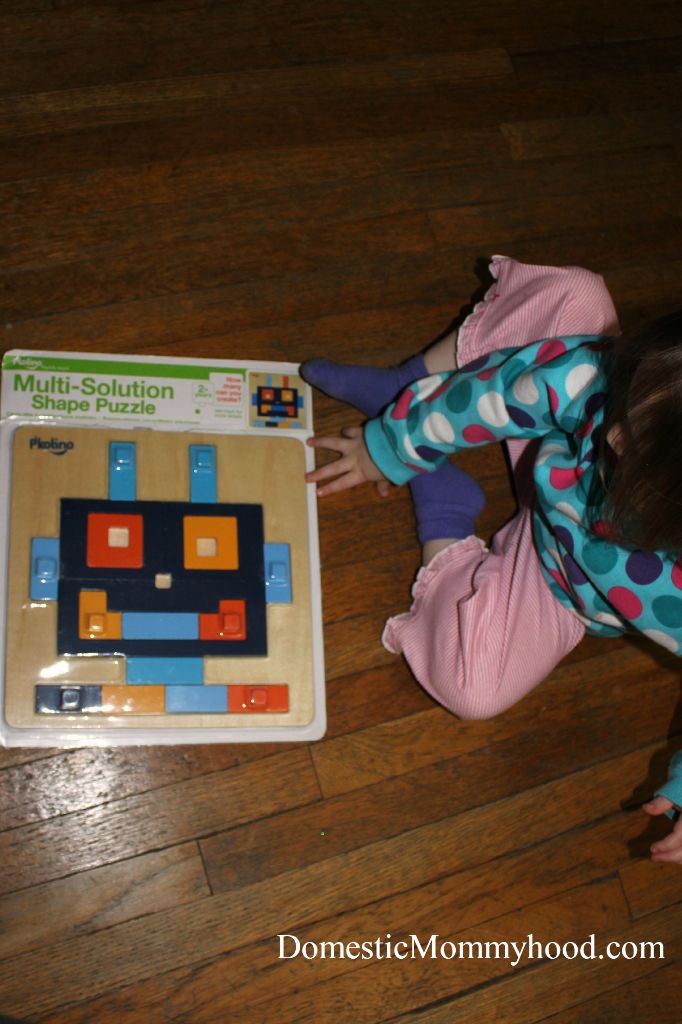 So we picked our first toy. It was a multi-solution shape puzzle shaped like a robot. Charlee thought it was sooooo cool. It was a toy that I had never seen before and it was very intriguing for Charlee Ann. There were many different ways for her to put the puzzle back together which was very good for her creative thinking. The pieces were made very well and were very bright in colors.
We ended up playing with toy #1 many many times but eventually moved onto toy #2 which was a barnyard wooden puzzle. Not the chincy cheap kind of puzzle that you find at the local Dollar Store but a real nice sturdy puzzle with thick wooden pieces. She loves puzzles and animals so it was a pretty big hit.
Now we can move onto toy #3 which was a clock puzzle. This one really caught my eye because at home with Charlee Ann we have started working on her understanding of time and the clock. I know she is just a little young maybe to fully understand the concept of time but we have been working on it and she is really interested. The clock puzzle was wonderful!  I loved it maybe even more than she did. It had puzzle pieces for the numbers on the clock that she could remove and fit back in and even little hands on the clock that moved for the hours and minutes. I cannot begin to tell you how many different ways there were to learn and play with the puzzle.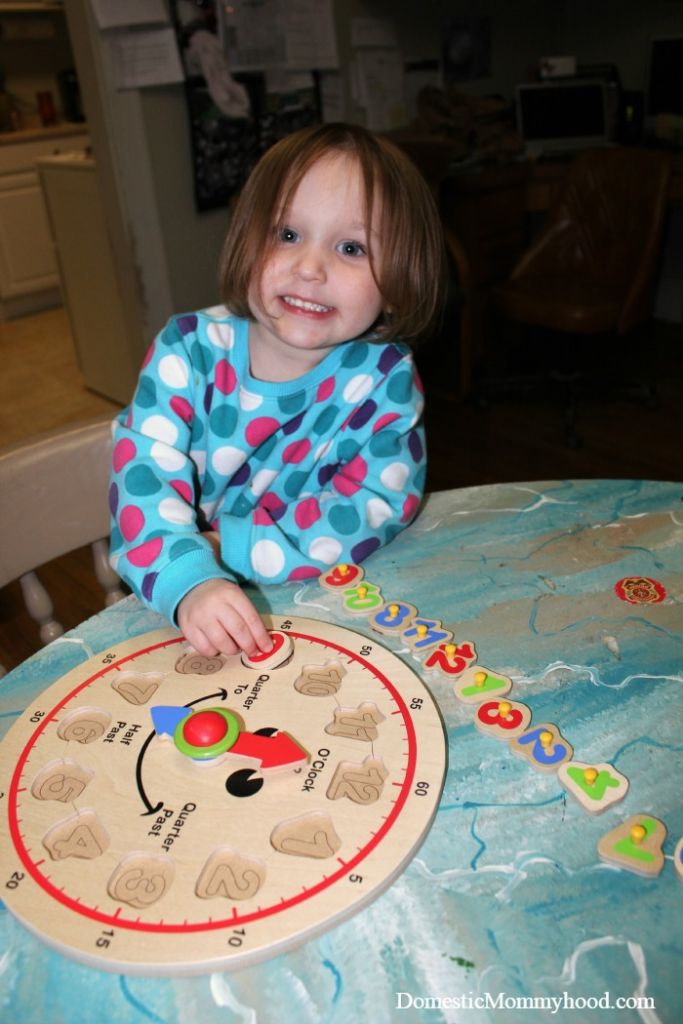 The 4th toy in the box was a band in a box and it was a Mellissa and Doug toy…… love them. 🙂 Needless to say Charlee Ann loved it the most of all. She is all about noisy! The best party about this toy….. we can have a blast and when I'm done listening to the noise….. sending it back.
All toys were very well made and properly stored and ready to be opened upon arrival. We had a blast with them and when we are done we have a nice little shipping label to use to send them back to the company and get ready for a brand new box. Not a bad deal at all if you ask me and I really like the fact that if my child does not like the toy then I am not out an arm and a leg for it.
If you have more questions feel free to leave me a comment or check our their facts page here. You can check out their selection of toys that they have to offer here.
You can also find them on……
Enter your email below for more future posts at Domestic Mommyhood! 
This post may contain affiliate links. Your cost is the same, but it helps support the site and keep our freebies FREE! Thanks for your support!