This super cute ghost footprint kids craft is a great activity with you kids and a super cute way to decorate for Halloween. Do you have any little ghosts hanging around your house??? Well take their little footprints and make yourself this super cute "My little Ghost" Halloween Ghost Footprint  Kids Craft.
Make sure you check out my Milk Jug Ghost Kids Craft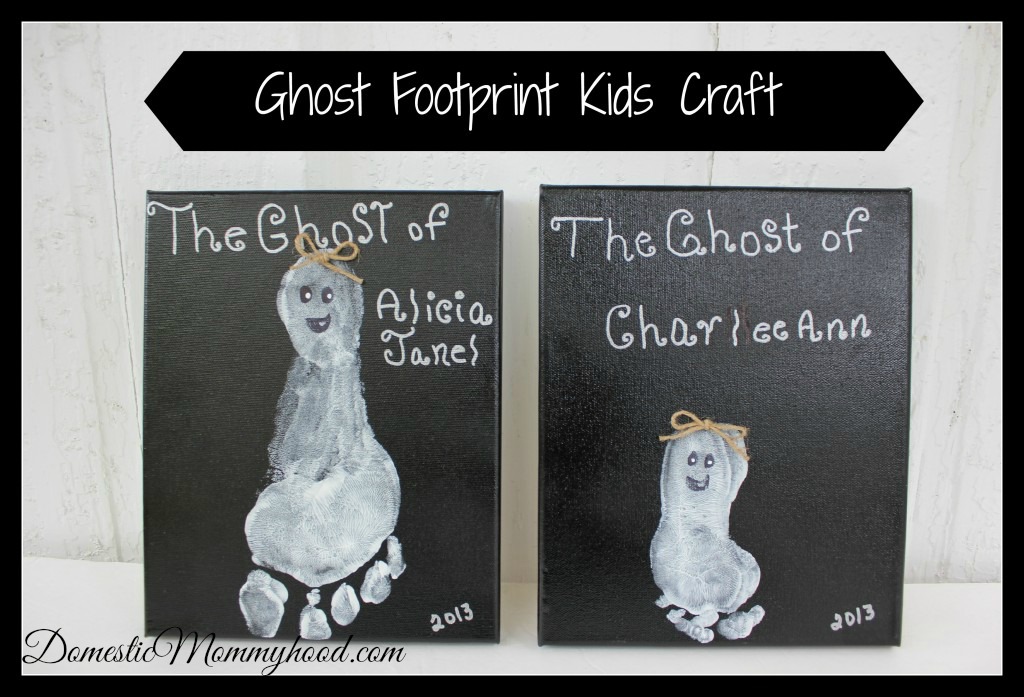 What you will need:
8×10 canvas (I bought mine 2 for $3.99 at the local craft store)
black spray paint
white washable kids paint
material to use for bow or hat
Before you even holler for the kids to come join the fun you need to get your canvas painted with the black spray paint. Make sure you take them outside for proper ventilation and check the directions on the spray paint to make sure it's not too cold outside. Place the canvas on an old broken down cardboard box and spray slowly and evenly over the entire canvas. We had to spray it a total of 3 times to completely cover the canvas.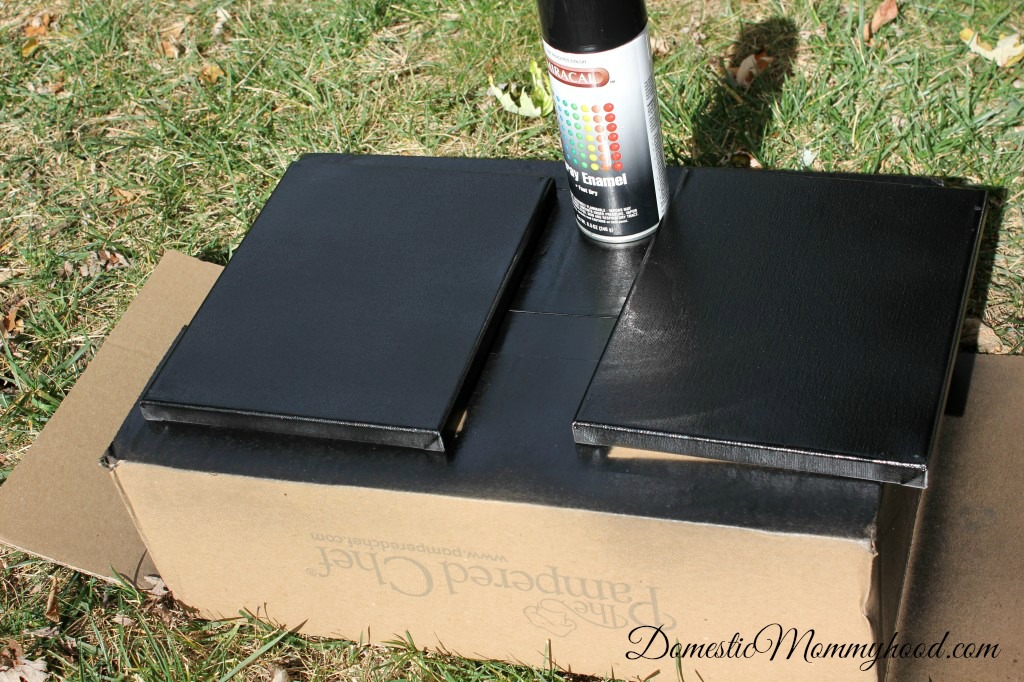 Once the paint is completely dry it's time to gather up your kids for some foot paining fun!! You may get totally different reactions when painting your child's foot. My oldest giggled the whole time and my 2 year old was quite surprised at the way it felt! LOL She actually told me it was YUCCCKKYYY!!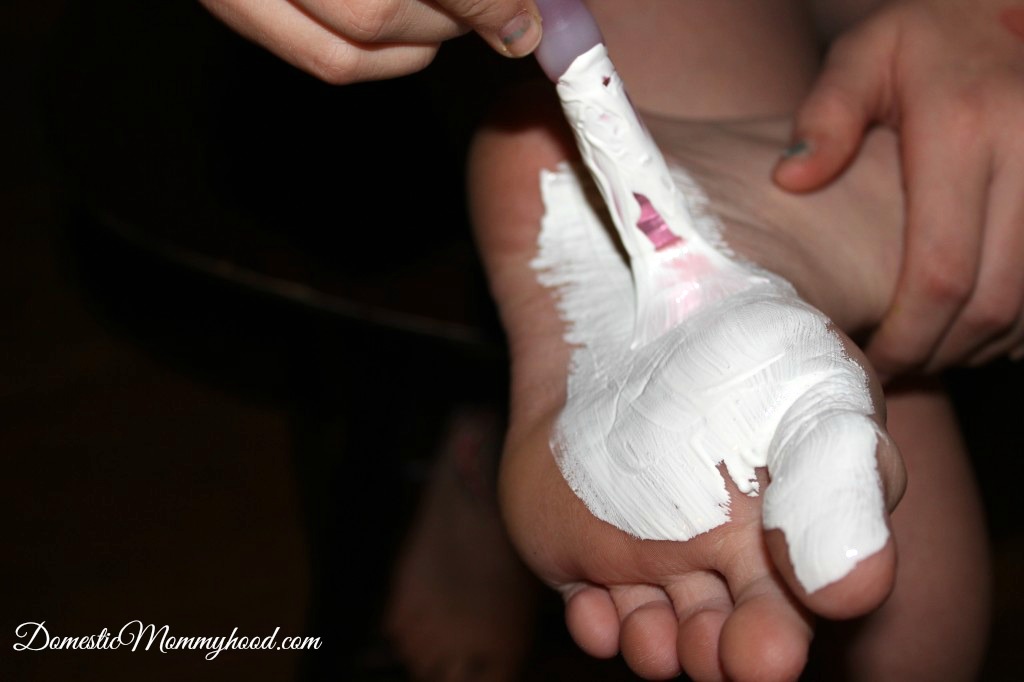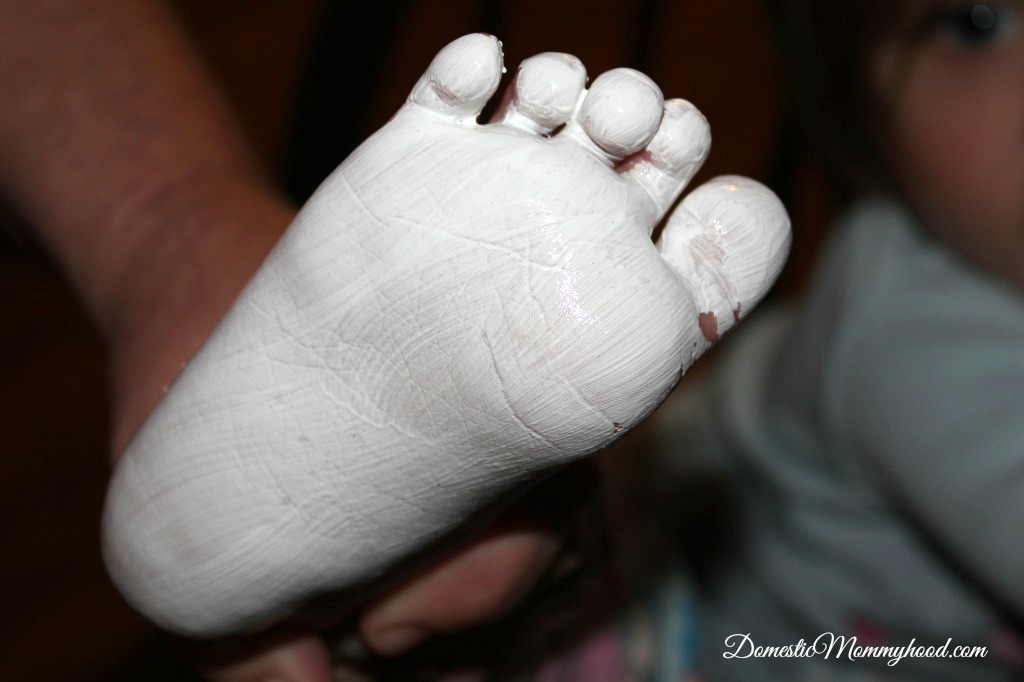 Take your paintbrush and cover the bottom of their foot completely with the washable white paint. One you have the whole foot painted carefully help them press their foot onto the canvas with their toes pointing to the bottom. Make sure you help them press the center (ball) of the foot down or you will have a very skinny ghost! 😉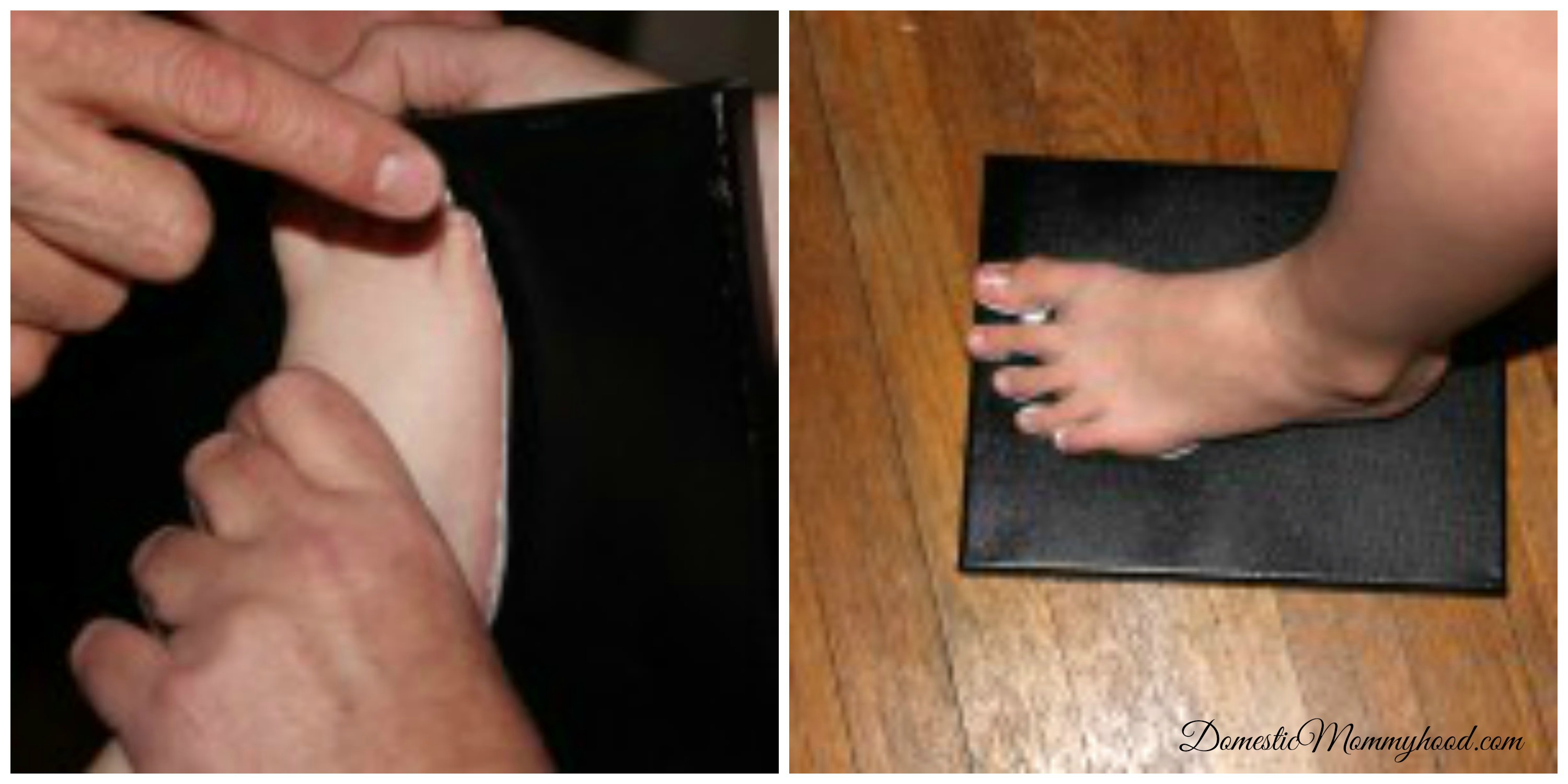 Once it is dry you can add the wording to your artwork! Just put "The Ghost of…… you child's name" and you should be good to go. I used a silver permanent marker to give it a more ghostly appeal and it turned out fantastic on top of the black canvas. We used a little bow on the top because ours of course are little girl ghosts but it is just an added feature.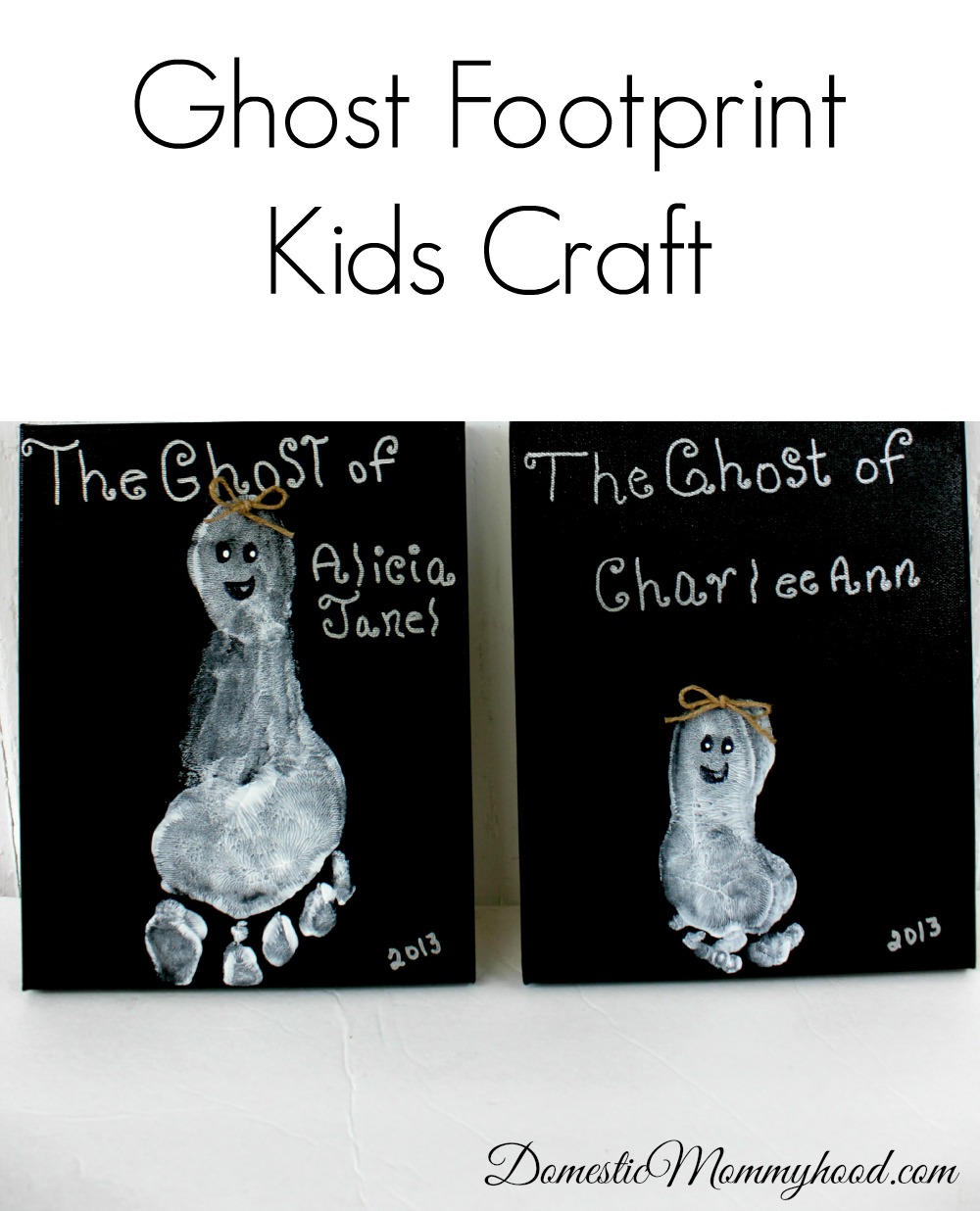 Enter your email below for more future posts at Domestic Mommyhood! 
This post may contain affiliate links. Your cost is the same, but it helps support the site and keep our freebies FREE! Thanks for your support!