My kids loved the Disney movie "Inside Out" and I have to admit so did I! My 4 year old actually sat through the whole show at the movie theatre and her dad and I were cracking up the whole time!! It's release date on Blu-ray is set to come out on November 3rd and wanting to keep the kids excited about the movie I decided to make these cute Inside Out Bing Bong Treats!
Ingredients:
6 cups Rice Krispies Cereal
3 tbs salted butter
4 cups miniature marshmallows
M&M's Candy (green)
M&M's Peanut Candy ( green, red, blue, yellow, orange)
Tootsie Rolls Candy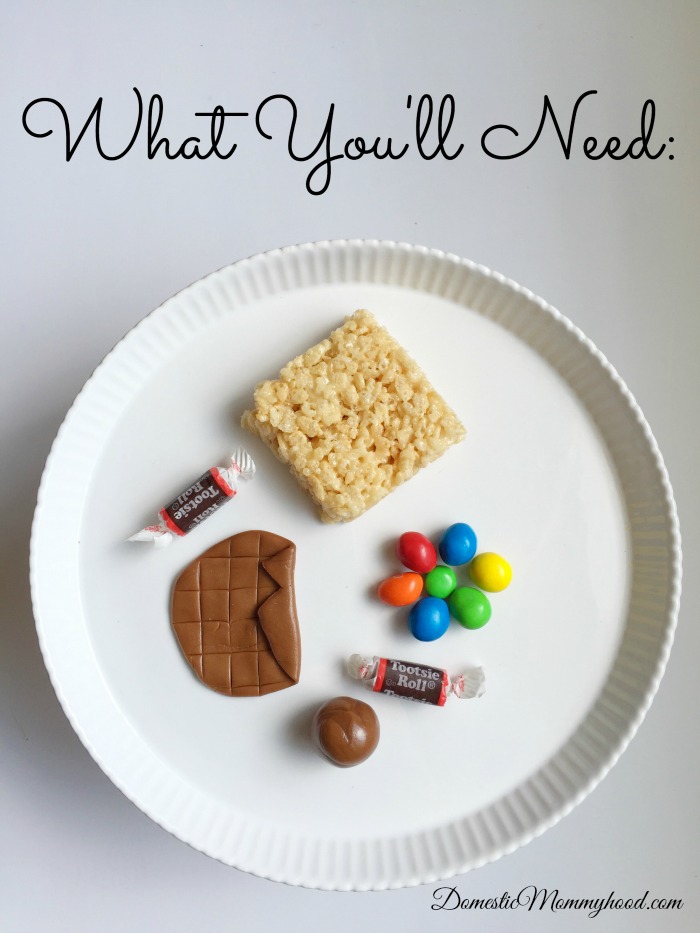 Directions:
Coat the bottom and sides of an 8×8 inch baking pan with your non-stick cooking spray.
Melt 3 tbs. of real butter in a large saucepan (you can use margarine but I think butter just makes it taste better)
Add 4 cups of miniature marshmallows and stir until melted (don't walk away….keep stirring or it could burn)
Remove the mixture from your stove and quickly add in 6 cups Rice Krispies cereal to the marshmallow mixture.
Pour the mixture out into your baking pan. Using a piece of parchment or was paper to press the mixture down. It is easier if you spray your paper with the non-stick cooking spray. You also don't want to press to hard or your treats will be harder instead of light and airy.
Allow to cool completely in the pan and cut into 9 even squares.
Assembly of the Treats:
Unwrap 2 tootsie roll candies and roll them both together into one large ball.
Flatten the tootsie roll ball and drape it across the corner of your treat like Bing Bong's shirt collar.
Use a knife to make a grid on the surface of the candy to resemble the checkered pattern on his shirt.
To make Bing Bong's rainbow flower lapel pin place one green M&M's candy on the lapel and then use Peanut M&M's to form the flower petals.
Repeat the process until all your treats are complete.
Serve with a big glass of milk and a smile.
Enter your email below for more future posts at Domestic Mommyhood! 
This post may contain affiliate links. Your cost is the same, but it helps support the site and keep our freebies FREE! Thanks for your support!