We recently took a day trip to the Henson Robinson Zoo in Springfield, IL with Charlee and and boy did she have a great time! We actually made a whole day of it and stopped by and played at the lake and had a little mini picnic! It always makes things more affordable to pack your own lunch and drinks but enough about me we are here to talk about the zoo!
They have plenty to offer besides seeing the great animals including a picnic/playground area, a train that you can ride and a pretty cool gift shop where you can cool off  on a hot day. According to their website they have animals from Australia, Africa, Asia and North and South America. 
The also have a pretty cool activity that worked really well for Charlee Ann (remember she is 3) where you grab a printed out sheet upon entering the zoo that has pictures of numbered eggs on them that you hunt for throughout the zoo. Charlee really enjoyed this activity and looked like a big girl circling the eggs as we found them. 
 You know I had to add a beautiful picture of my baby girl at the Henson Robinson Zoo!! See isn't she a doll!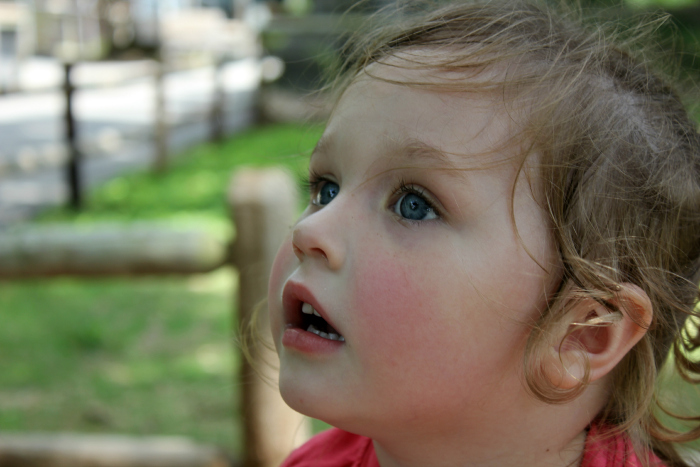 You know I had to get a picture of the Egg game…. see the picture of the penguin with the #4 inside the egg?? Charlee was pretty impressed with finding these and had a great time circling the matching egg!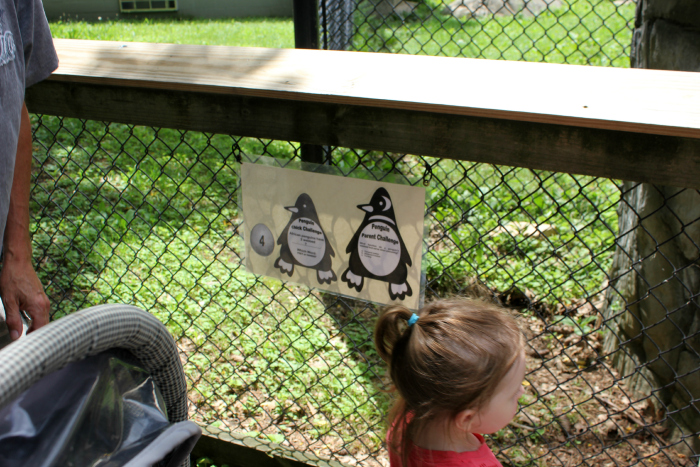 and of course I had to take a pic with my baby girl……….
and then a pic with daddy! I just love getting pics of dads and their daughters from behind! so cute…..
and this really awesome looking  peacock……
Here is a copy of their hours and fees. This is as of 7/9/14 and is subject to change at any time so please click here Henson Robinson Zoo to check and make sure it is correct before you go. 
Open Year-Round
April – October
Monday through Friday – 10:00 a.m. – 5:00 p.m.
Saturday and Sunday – 10:00 a.m. – 6:00 p.m.
November -December
Every Day – 10:00 a.m. – 4:00 p.m.
January-February
Saturday and Sunday 10:00 a.m. – 4:00 p.m.
March
Every Day – 10:00 a.m. – 4:00 p.m.
Closed
Thanksgiving Day
Day after Thanksgiving
Christmas Eve
Christmas Day
New Year's Day
Admission Fees
Adults (13 – 61) – $5.50
Children (3 – 12) – $3.75
Children (2 & under) – Free
Seniors (62 & over) – $4.00
Zoo Members – Free
I hope you enjoyed the tour of the Henson Robinson Zoo in Springfield, IL. Stay tuned for more awesome places to go in Springfield!
Enter your email below for more future posts at Domestic Mommyhood! 
This post may contain affiliate links. Your cost is the same, but it helps support the site and keep our freebies FREE! Thanks for your support!