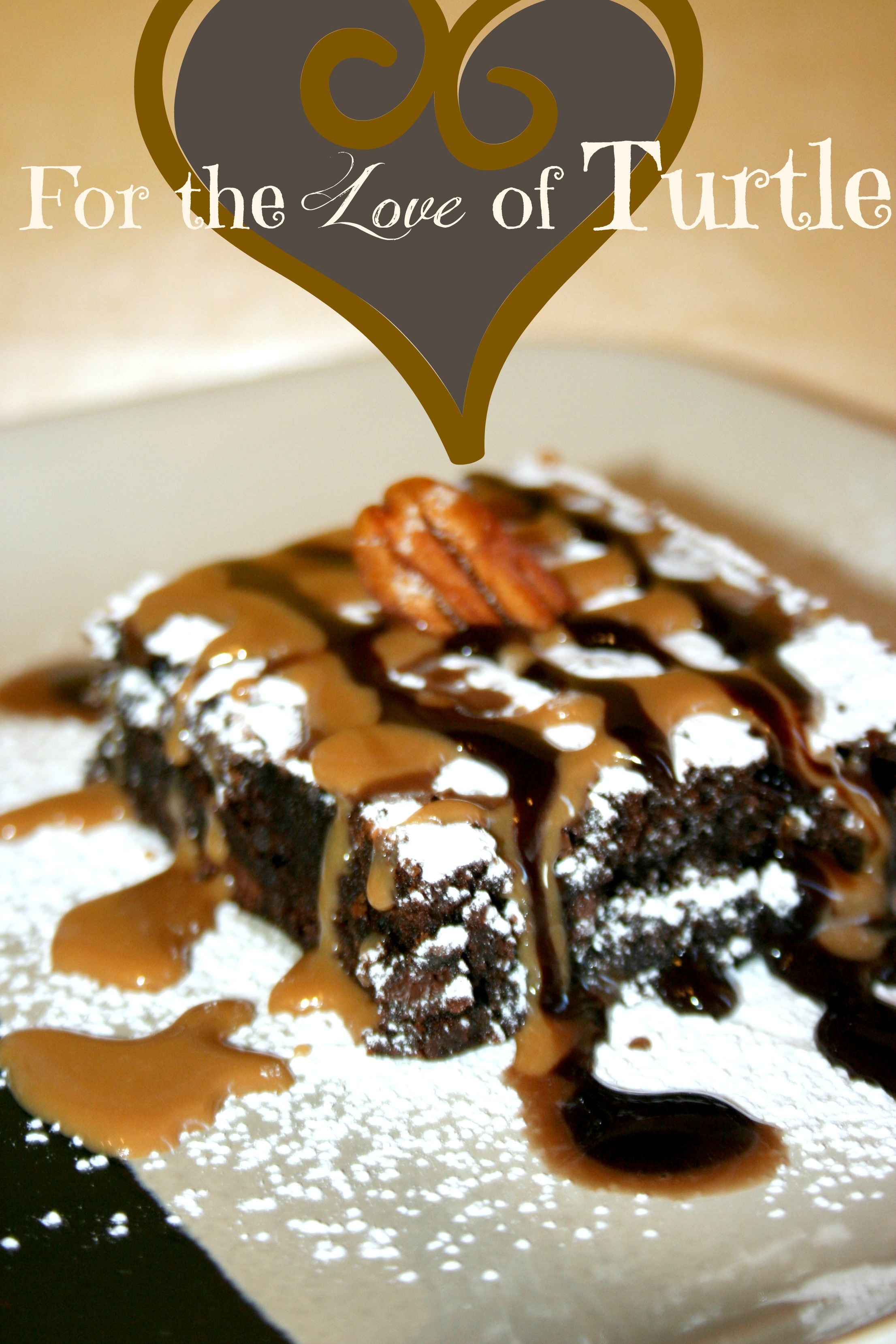 These turtle brownies are absolutely to die for! Now I don't know if you are a homemade brownie maker or you prefer the box for convenience but let me tell you something about homemade. They are just better……. no joke! So if you feel like being lazy you can just make a box mix and skip the first few steps and head on down to the toppings but if you want to try the homemade version I guarantee you will never go back to the box!
One of my favorite brownie recipes that I have found online can be found here on Hospitably Yours and boy is it great!! I left off the frosting for the turtle brownies this time but here is the recipe below.
Turtle Brownies
Ingredients:
2 sticks butter (unsalted)
1/4 cup cocoa
4 eggs
2 cups sugar
1 cup flour
1/2 tsp. salt
1 cup walnuts or pecans (optional)
1 tablespoon vanilla (gotta love vanilla!)
Directions:
1) Preheat your oven to 350° and lightly grease your 9×13 cake pan and set aside.
2) In a small sauce pan melt your butter and stir in cocoa until blended. Set aside to cool.
3) In a large bowl beat eggs and sugar on medium speed. Add your cooled cocoa mixture and mix well.
4) In another bowl combine your flour and salt. Add flour mixture to your blended mixture and mix again on medium speed until blended. Add in vanilla and blend well. Mix in nuts if you choose to use them.
5) Pour your brownies into the greased 9×13 in pan and bake at 350° for 25-30 minutes until a tooth pic inserted in the middle comes out clean.
6) Let brownies cool completely. Once they are cooled it's time to make these bad boys into turtle brownies!
Turtle Topping
Caramel Sauce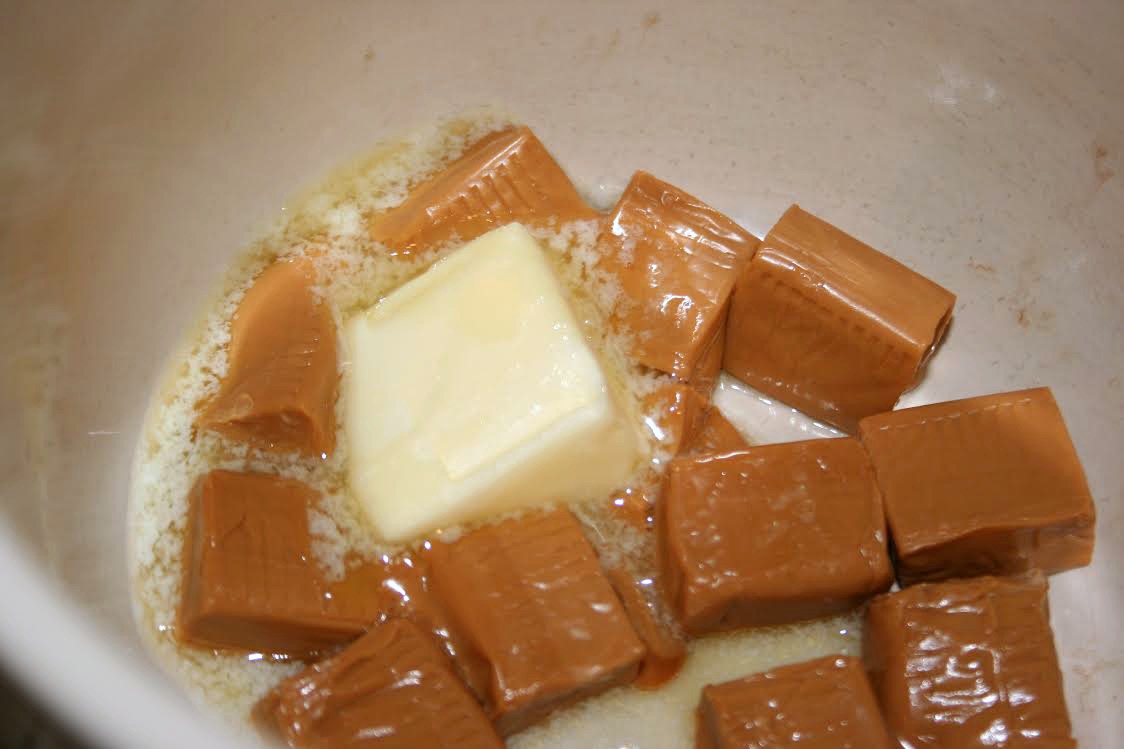 Ingredients:
1 Cup Caramels
2 Tablespoons Milk
1 Tablespoon butter
Instructions:
Simply add all three ingredients and microwave in 20 second increments (mixing each time you check it) until the caramel sauce is smooth.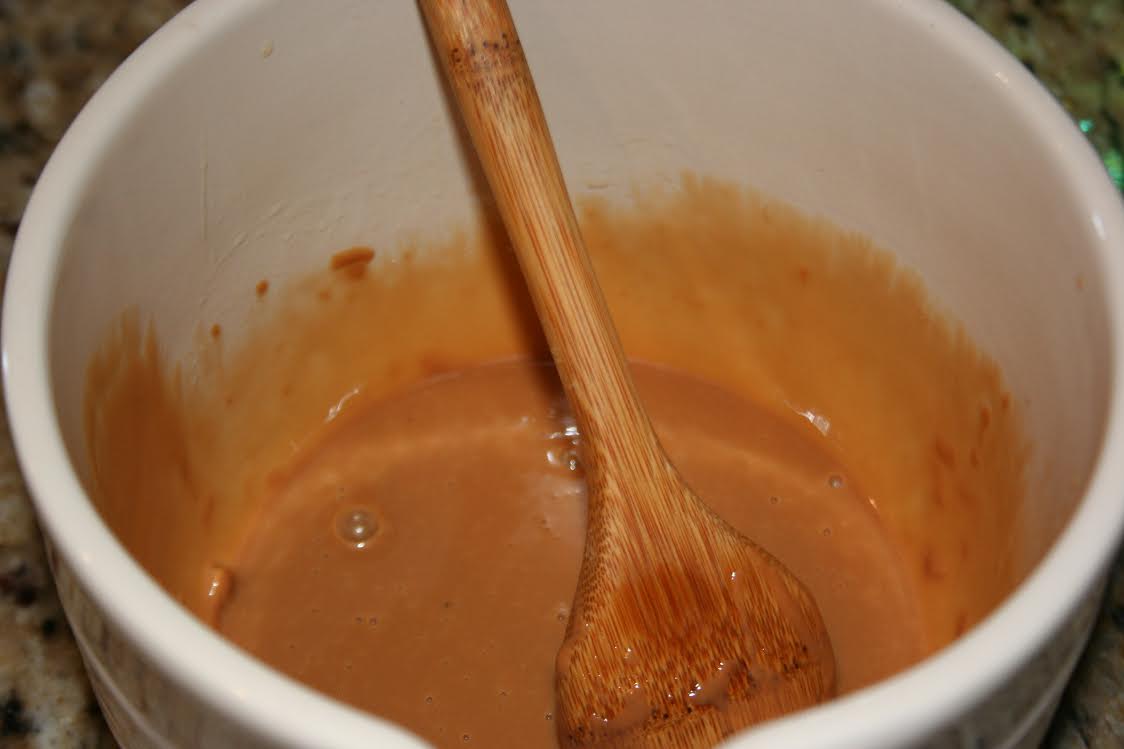 Now let's put together these turtle brownies!
1) Shake powdered sugar over the brownies
2) Drizzle with caramel sauce
3) Drizzle with chocolate syrup
4) Add nuts to the top for an added special touch
5) Enjoy!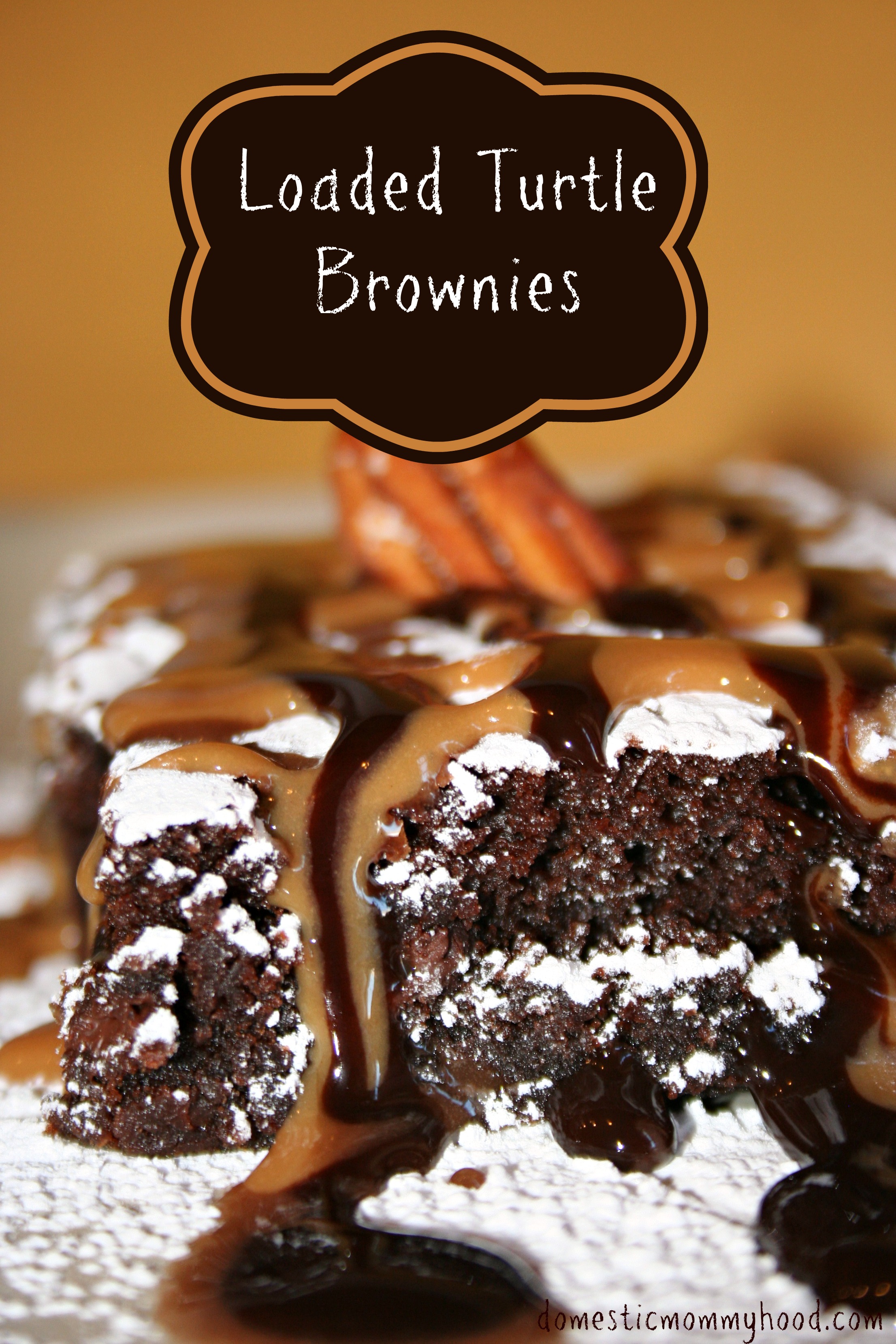 Enter your email below for more future posts at Domestic Mommyhood! 
This post may contain affiliate links. Your cost is the same, but it helps support the site and keep our freebies FREE! Thanks for your support!