There are plenty of ways to make things with upcycled blue jeans and this cute bowl is not only easy but cute as could be and functional too!  We have made a purse (not posted yet) and used upcycled blue jeans in many ways around the house. Normally our blue jeans are pretty raggedy by the time we finish wearing them. Then we make them into jeans shorts and then they make their way to our upcycled blue jeans pile while they wait for our next big project! So stay tuned for more upcycled blue jeans posts Here at Domestic Mommyhood!
Be sure and follow me on Facebook and Pinterest for more awesome crafts and recipes!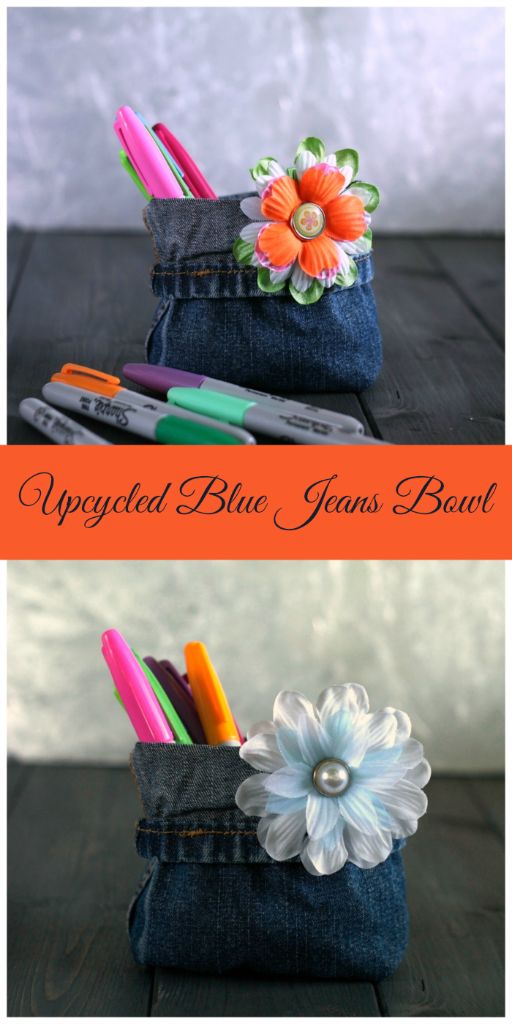 Upcycled Blue Jeans Bowl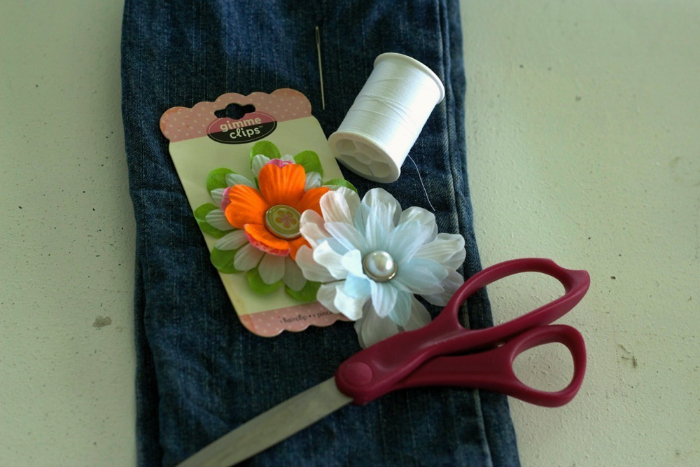 Items Needed:
A pair of old jeans
Sewing Needle
Thread
Embellishments of choosing
Scissors
Directions:
Measure out how tall you want your canister to be, remember to take into account you will be folding over the top edge 2-3 inches.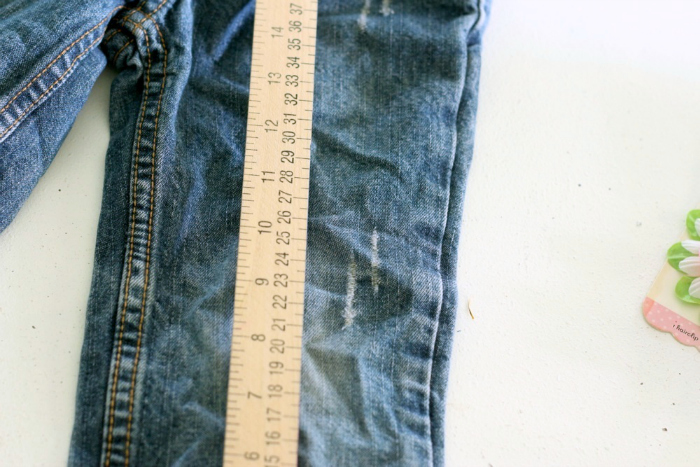 Once height has been determined, cut your jean leg and turn it inside out.
With a needle and thread, stitch closed the bottom hem where you just cut.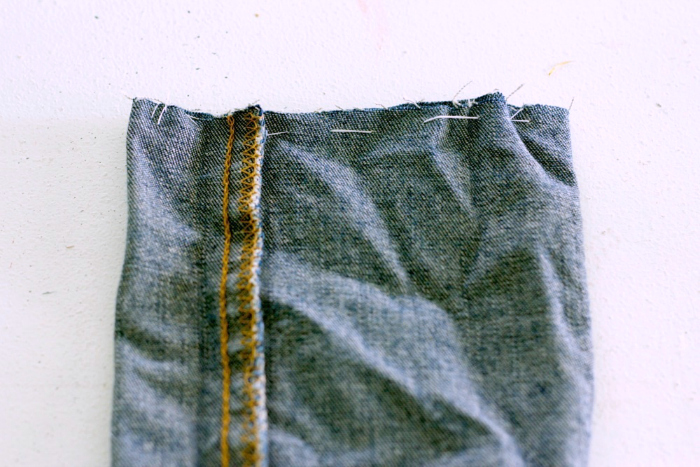 Press the center seam that you just sewed flat so that it forms a triangle at each end of the seam.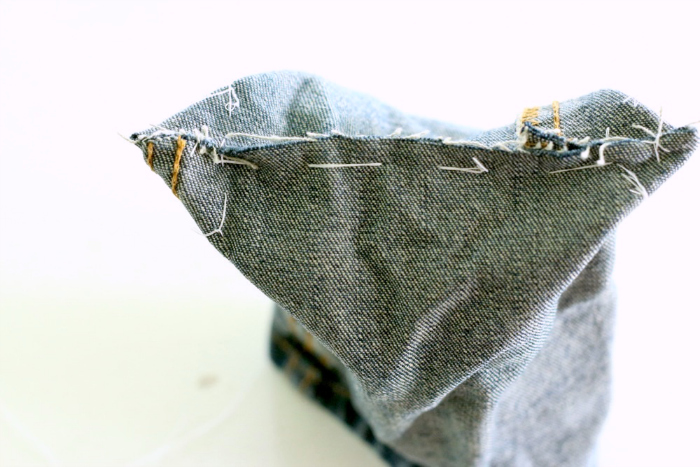 Measure in 1 inch and sew across the triangle.
Turn jeans right side out and fold the top of the jeans (formally the hem of the jean) down 2-3 inches.
Add embellishments to give it personality.
Do you have any upcycled blue jean pockets that you have done at your home?
Enter your email below for more future posts at Domestic Mommyhood! 
This post may contain affiliate links. Your cost is the same, but it helps support the site and keep our freebies FREE! Thanks for your support!