We have used this DIY kids paint recipe for years and the kids always have a great time no matter what their ages. Alicia is 14 and Charlee Ann is 3 years old and they both had a messy fun time painting with it this weekend. The DIY kids paint recipe is not only easy but totally edible and safe for all ages!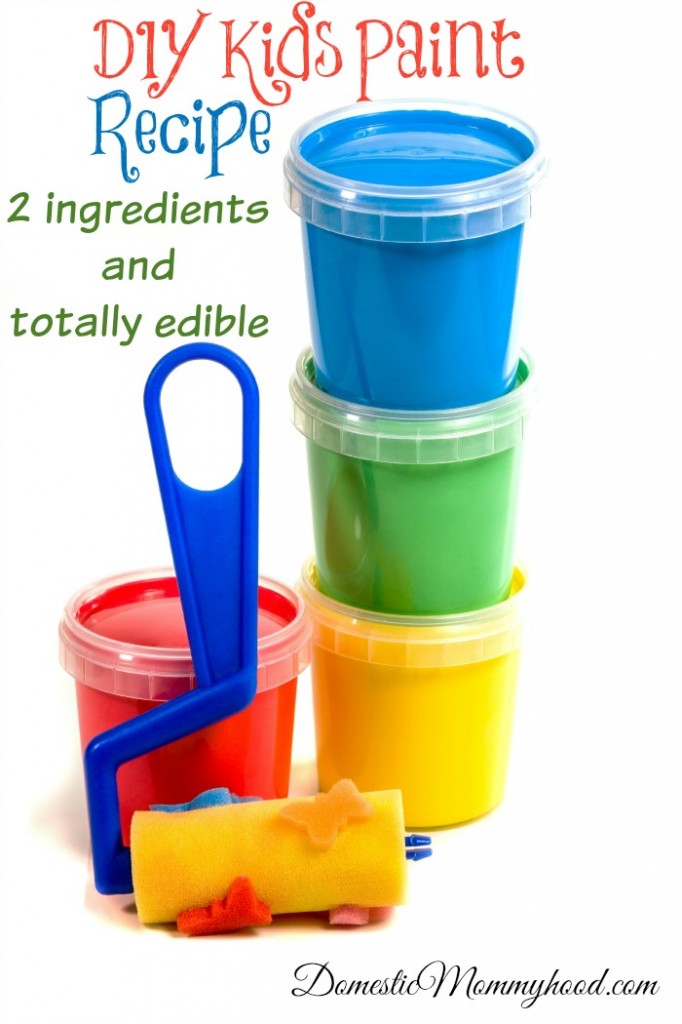 Ingredients:
Sweetened Condensed Milk
Food Coloring or Food Coloring Gel
Bowls for Mixing
Painting Tools (or fingers)
Directions:
Place your mixing bowls onto your work surface. Pour as much sweetened condensed milk into each bowl as you would like. If you would like more colors just use more bowls.
Add food coloring until you get the desired consistency.
Paint!
Alicia really had a great time showing her sister how to mix different colors to create a whole new color. It was a great learning experience for Charlee Ann. She really enjoyed stirring the paint colors together during this kids activity and loved pouring it from one bowl to the next. As a matter of fact stirring the paint and mixing the colors took up most of the time.
We used plenty of tools for our painting experience with this kids activity but fingers worked the best! Charlee Ann did taste it but she didn't really try to eat a bunch so that was good. Although it wouldn't have hurt her if she did take a couple spoon fulls!
Here are some great ideas for painting with any type of paint
Q-tips
Basting Brush (silicone works best withe this kids activity)
Plastic Forks and Spoons
Sticks, Leaves, Pine Cones and Acorns (great for the fall season)
and of course Paint Brushes
Here are some awesome sets you can buy that I find well worth the money

Rimobul Early Learning Fish Shape Artist Studio Sponge Painting Brushes – Set of 4 By Rimobul

Create wacky paintings with these fun painting brushes.
Set includes 4 chunky, unique brushes. Create fun textures.
Toddler safe. A wonderful introduction to art materials and painting.
Alex Toys Artist's Textured Brushes, Set of 3

Wacky brushes encourage artistic expression

Includes 3 bottles of washable paint

4 colorful mixing bowls

Great rainy day activity

For ages 2 and up

Don't forget to stop by and check out all the different DIY Paint Recipes we have here on the blog and you might want to head over and check out our Painting with Lego's Kids Activity!
Enter your email below for more future posts at Domestic Mommyhood! 
This post may contain affiliate links. Your cost is the same, but it helps support the site and keep our freebies FREE! Thanks for your support!