Have you been looking for a gluten free bread recipe to try at home? Let's face it! Bread is awesome and, for most, the first thing that makes you think 'There's no way I can do that!' when your doctor makes the 'no wheat' call in your life.  No matter what diet you eat or what region of the world you're from, bread is usually a staple in one form or another.  Yes, it is true that they do make many various forms of gluten free bread, but it's not always easy to find and, when you do, it can be expensive.  It averages out to about $4-$7 dollars a loaf in my area (and most of it is not even good!). Well, today, I have gathered for you 7 of my most favorite recipes that get me through the days when I just need to have a slice.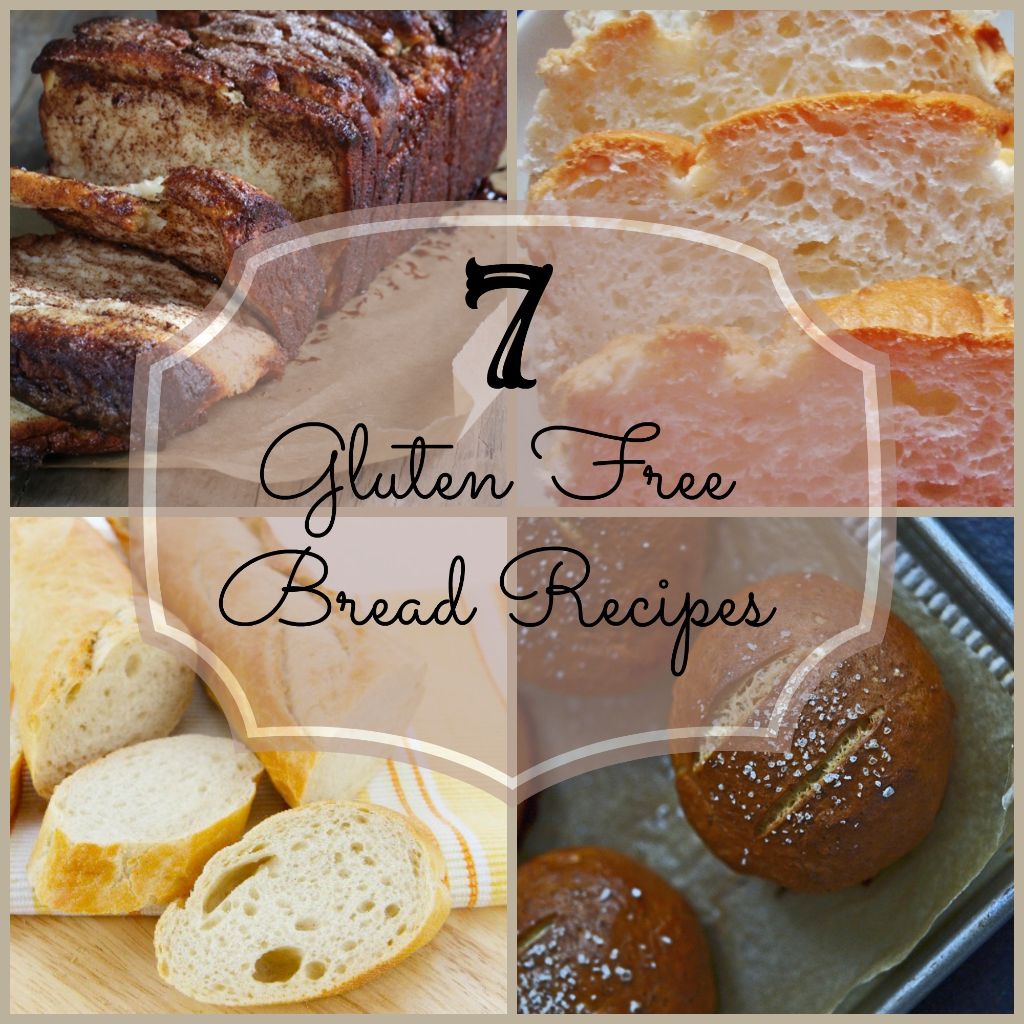 7 Gluten Free Bread Recipes
Braided Gluten Free Nutella Bread
Udi's Copycat Gluten Free Bread
Gluten Free Chocolate Pull-Apart Bread
Below I have compiled a list to help you store your gluten free bread after baking! Enjoy!
Do not cut your gluten free bread until it is all the way cool.
If you have not eaten your bread in 3 days consider storing it in the freezer. To prevent freezer loss wrap well in plastic wrap first. You can keep it cut into slices for easy access. It doesn't take long for 1 or 2 slices to thaw.
When your homemade gluten free bread gets done baking store it in a breadbox so that the air can circulate around it. Gluten free bread can become very soggy if it has to much moisture around it.
Never store your bread in a plastic bag. This will hold way to much moisture and you will be left with a soggy mess!
Eating gluten free doesn't have to have you wanting bread. Just use these fabulous homemade gluten free bread recipes to keep your family from thinking they are missing out! The taste fabulous and are better for you too! Enjoy!
Enter your email below for more future posts at Domestic Mommyhood! 
This post may contain affiliate links. Your cost is the same, but it helps support the site and keep our freebies FREE! Thanks for your support!