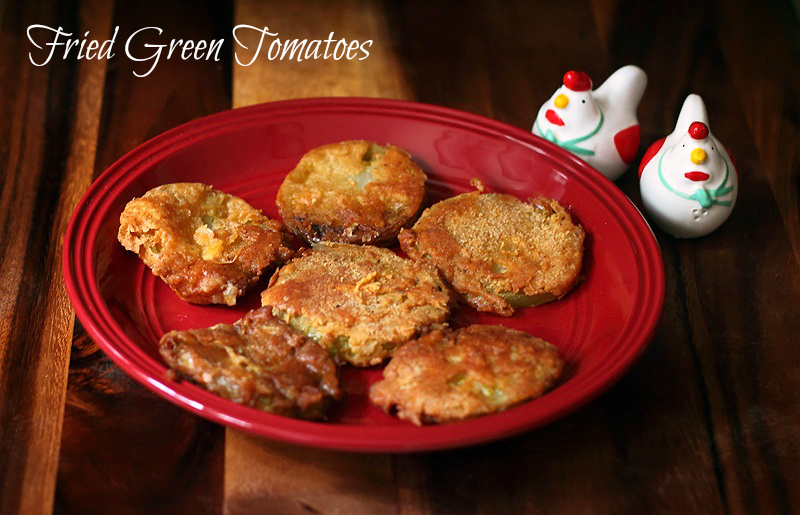 Winter is here and I am really missing summer! The warm summer sun, walks in the neighborhood, swimming with the kids and Fried Green Tomatoes! Oh how I want some luscious mouth watering fried green tomatoes!! When I plant the tomatoes in the garden I plant them for this reason only. Sure they are great when they are ripe and juicy on a BLT sandwich or with cottage cheese but nothing……..I mean NOTHING beats a good batch of fried green tomatoes.
Making them is super easy to do and it doesn't have to cost an arm and a leg either. Here is my families favorite way to eat them. Just thought I would share so your family could enjoy them too. 🙂
Fried Green Tomatoes
Ingredients:
4 green tomatoes
3/4 cup all-purpose flour
3/4 cup cornmeal
2 eggs
pinch of cayenne pepper
1/2 tsp salt
1 tsp pepper
1 TBSP butter
peanut oil
 Directions: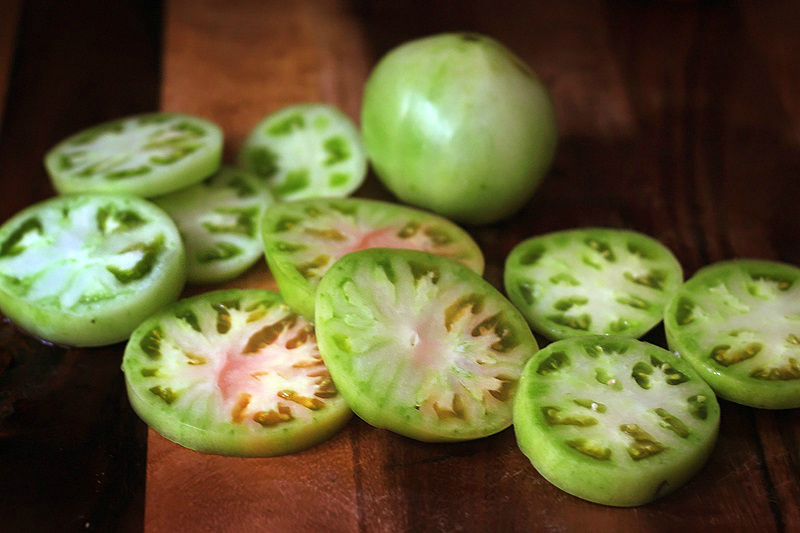 Wash and cut tomatoes into 1/2 inch thick slices. Lightly salt both sides and leave on rack or paper towels for 15 minutes to draw out some of the extra water in the tomatoes. Pat dry with a paper towel.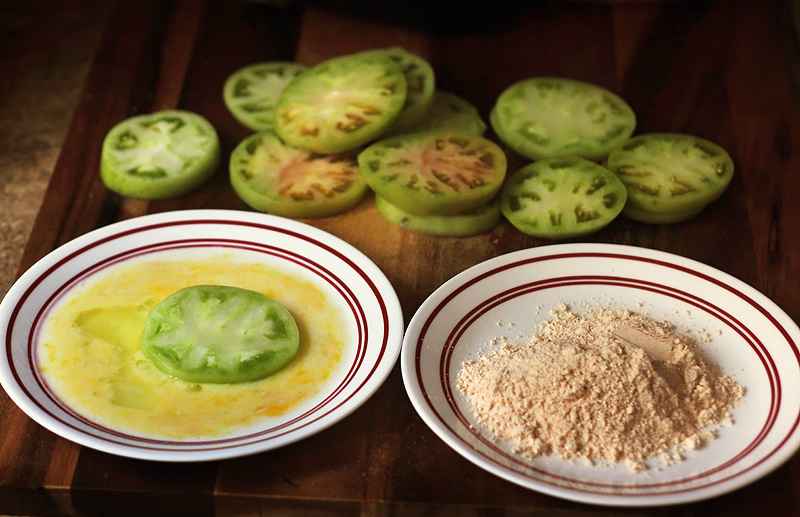 Whisk eggs in one bowl or dish for dipping. Combine flour, cornmeal, salt, pepper and cayenne in a plate or shallow dish. Dredge tomato slices in flour mix, then dip in egg, then dredge again in the flour mixture.
Fill pan up to 1/2 inch depth with peanut oil and heat on medium high (375 degrees), adding butter to the heating oil.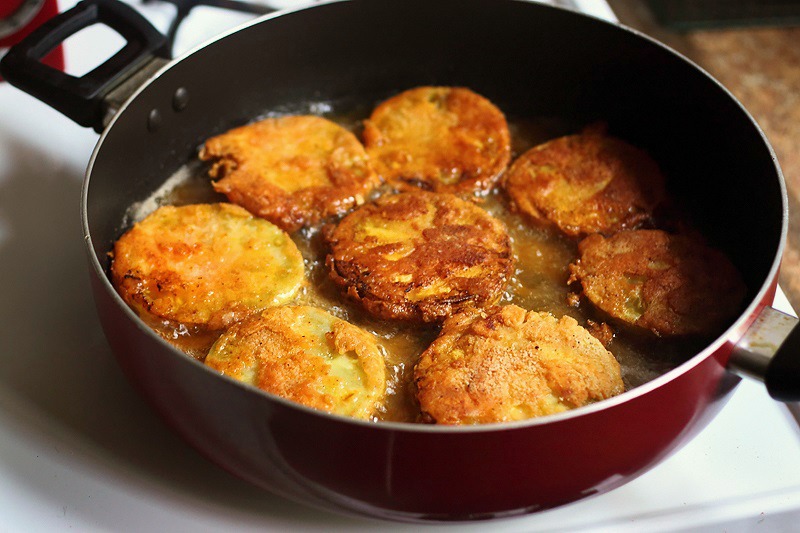 Add tomato slices to heated oil, browning on both sides for approximately 3 minutes. Remove and place on paper towel to drain excess oil.
Serve as is, or try these with ranch dressing or a spicy remoulade, such as Tony Chachere's Zesty Sandwich Spread..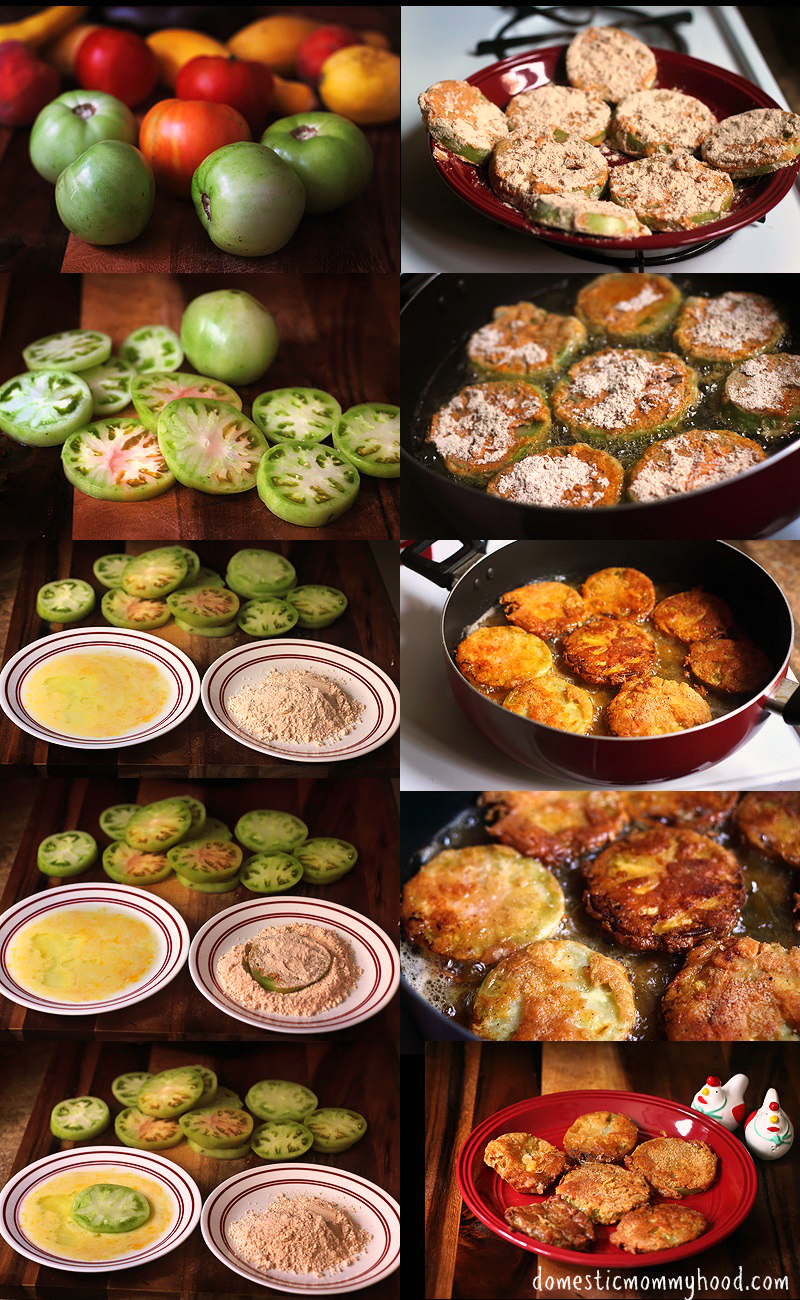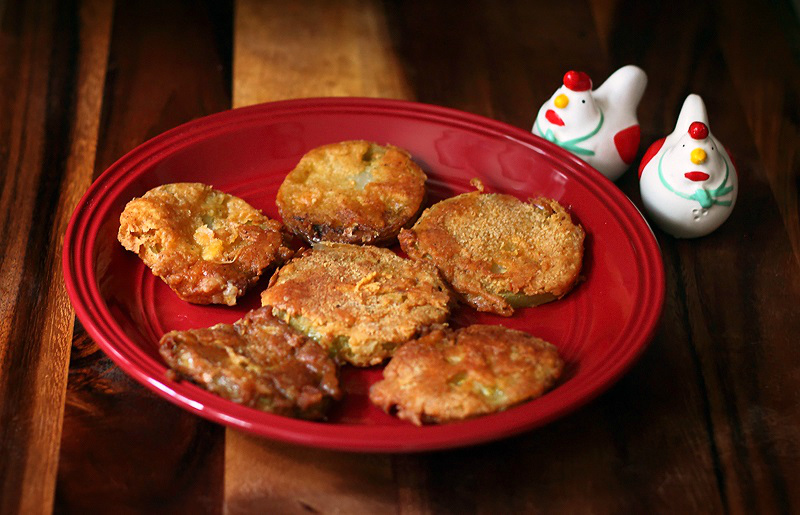 Enter your email below for more future posts at Domestic Mommyhood!