The days are getting longer, the perennials are popping and we finally see a glimmer of Spring!!! Spring cleaning is not something I normally enjoy, but since I starting making my own cleaners by cleaning with essential oils it seems it take a little less time and my house always smells good.  I will admit when you first start out making your own homemade cleaners you can expect all supplies to cost around $30, however, this will give you enough supplies to last for a LONG time.  A typical homemade bottle of cleaner will cost around $1 or less.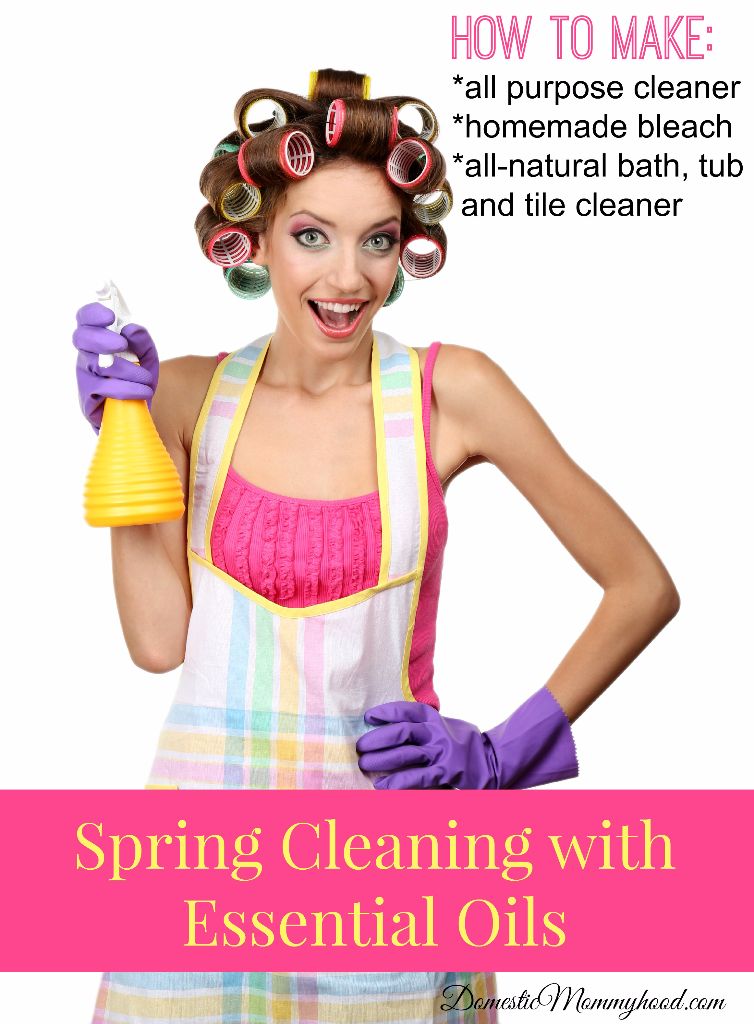 These are the items you need. The best part is that most of these items can be found at your local supermarket or local health food store or I was able to find some great deals on Amazon.
Here are the links to help you find these items easily:
Here are some of my favorite household cleaners for cleaning with essential oils.
Homemade Bleach:
Hydrogen peroxide has a high level of concentration much like chlorine, however, the corrosive levels are very low and there is little vapor concentration, which makes this extremely safe. If you want your bleach a little more powerful simply use less water.
All Purpose Cleaner
3 tablespoons vinegar
1/2 teaspoon baking soda
1/2 teaspoon castile soap
2 cups hot water
This is going to bubble so be sure to leave enough space in his last bottle and add water. This multi-purpose cleaner is great for cleaning anything from countertops to your floors. 
All Natural Bath, Tub & Tile Cleaner
2/3 cup of baking soda
1/2 cup castile soap
2 tablespoons vinegar
1/2 cup water
A few drops of tea tree oil
Once again this mixture will react when it's being mixed so it's best if done over a sink.  This is a pasty mixture so it's best if it's kept in a squirt bottle so it's easier to use.
Enter your email below for more future posts at Domestic Mommyhood! 
This post may contain affiliate links. Your cost is the same, but it helps support the site and keep our freebies FREE! Thanks for your support!