Have you ever tried to find a healthy kids snack that is simple enough that they can make themselves? These smiling apple teeth are so cute and delicious and the kids had a great time making them yesterday! Alicia is old enough to be able to cut the apples and Charlee Ann just loved putting them together!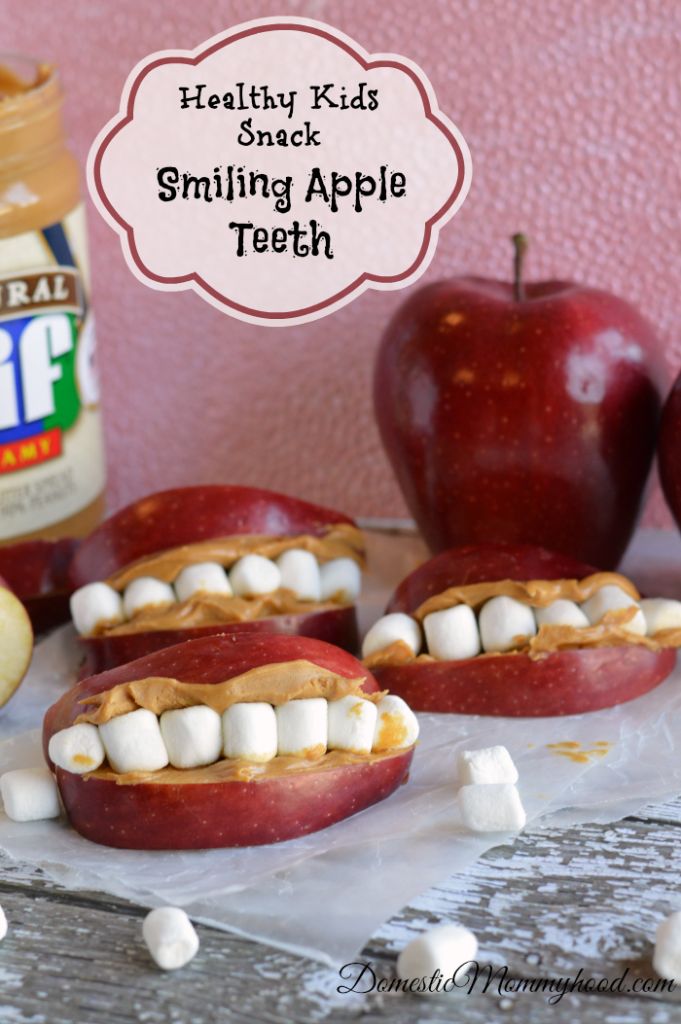 We started out using our apple cutter to begin our healthy kids snack!  We absolutely love out apple cutter and I'm being truly honest when I say my kids eat more apples because they love how easy it is to cut them! Sometimes we just have better things to do with our time!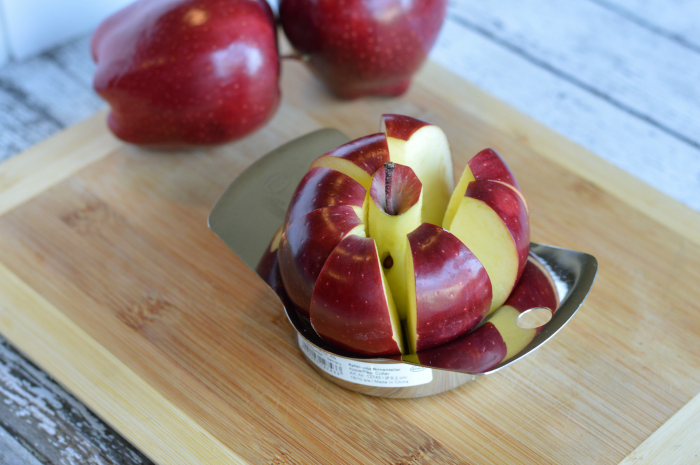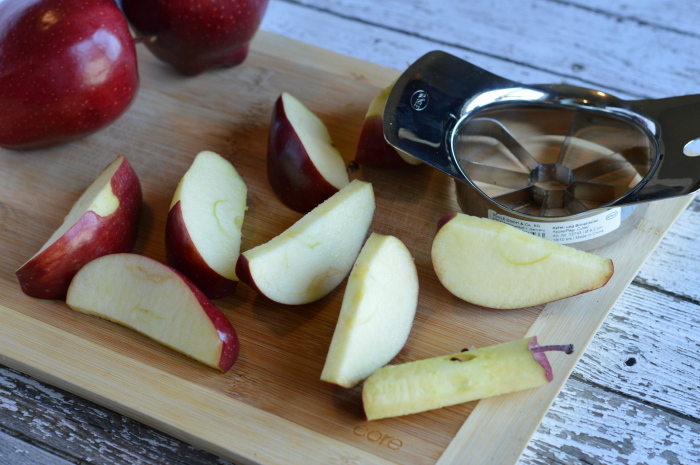 Once you get your apples cut you may want to rub them with just a little lemon juice to help keep them from turning brown.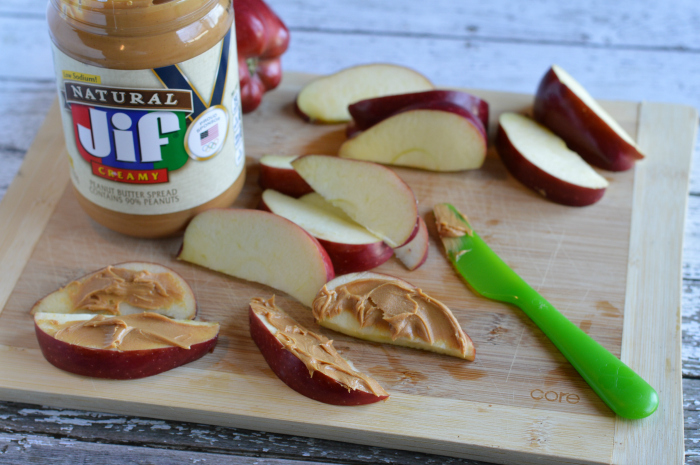 Spread your peanut butter on both sides of the "smile" and get ready to add the teeth!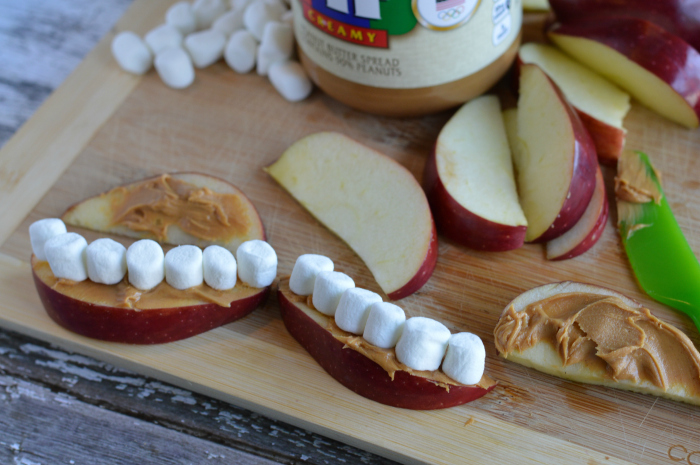 Press both apple pieces firmly together to keep them from falling apart.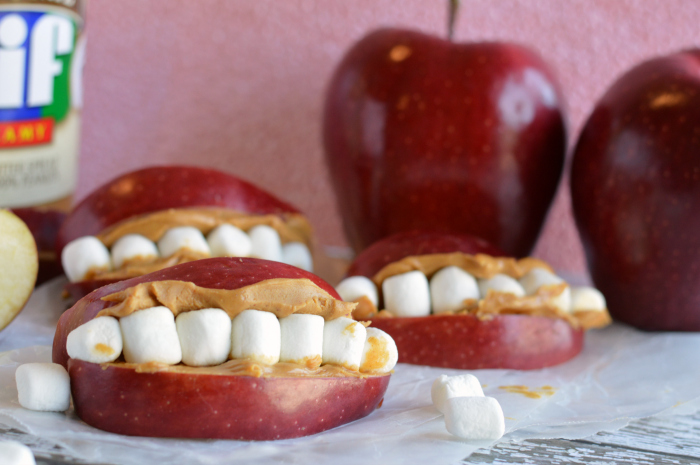 There you have it!! Your beautiful healthy kids snack called Smiling Apple Teeth!! The kids are going to think you are one pretty cool mom especially if you let them help make them!!  Have fun and remember that taking the time to let them make the snack just may get them a little more motivated to eat healthy choices!
Healthy Kids Snack: Smiling Apple Teeth
Ingredients:
Apple
Jar of Peanut Butter (each apple will take 1/4-1/2 cup of peanut butter)
Mini Marshmallows
Directions:
Cut your apples into slices.
Place a tablespoon or two of peanut butter onto your apple slices.
Add marshmallows across the apple slice to look like teeth.
Gently squeeze your "smiles" together to look like a mouth and teeth.
Enjoy your healthy kids snack with the kiddos!
Do you have a favorite healthy kids snack that you serve in your home??
Enter your email below for more future posts at Domestic Mommyhood! 
This post may contain affiliate links. Your cost is the same, but it helps support the site and keep our freebies FREE! Thanks for your support!