Are you trying to be frugal about Halloween this year? There's no need to spend $30-$50 on a costume this year because your local dollar store has everything you'll need to craft a cheap but amazing costume. Check out this guide, so you can learn how to put one of these awesome costumes together.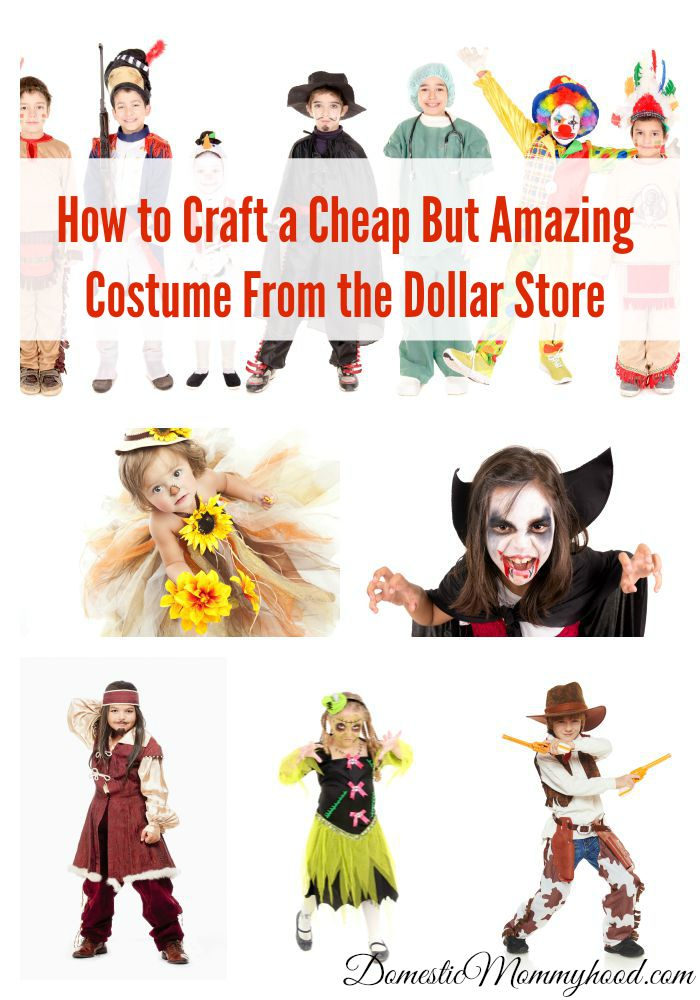 #1. Pick out a simple idea.
Costumes get expensive when you try and make them elaborate. One thing to keep in mind is to pick out something simple. You also have to consider your own imagination and what you are capable of creating. Maybe you can put together an elaborate $1 store costume. However, there's no shame in keeping it simple.
#2. Make a list of your costume ideas.
Before you head to the dollar store, make a list of your costume ideas and what you will need to create that idea in real life. Keep in mind that the dollar store has everything you need really cheap. And you are not going for a costume that will last for years, you're just going for a one time costume.
#3. Consider all of the cool products the dollar store has.
One cool thing about the dollar store is that there is an endless supply of cheap stuff. If you want to dress your child like a clown, you can grab some makeup for cheap and put an amazing clown together for your child.
#4. Start prepping your child's costume.
The dollar store has cheap craft supplies that will allow you to make costumes like animals. The dollar store has little props that will also help you put the final touches on costumes. They have items like jeweled plastic crowns. Since your daughter probably already has a party dress, you can pair the pretty jeweled plastic crown with the party dress, add a little makeup, and you have an amazing costume for such a little price. Here are other items most dollar stores carry:
Feather boas
Magic wands
Skeleton gloves
Fake vampire gloves
Artificial mustaches
Ninja hoodies and capes
Using your imagination, think of the endless costumes you can create with items from the dollar store. Instead of spending several dollars on a costume they are only going to wear once, you get to use your creativity and your child's imagination to create a custom costume.
What's the best costume you've ever made while on a budget?
Enter your email below for more future posts at Domestic Mommyhood! 
This post may contain affiliate links. Your cost is the same, but it helps support the site and keep our freebies FREE! Thanks for your support!