It's never to early to start thinking about Thanksgiving and these Nutter Butter Turkeys will make sure you look like a rock star mommy and they taste absolutely fantastic! They would look great sitting on your desert table on Thanksgiving or would be super cute to take to your child's school for a party or they would be fantastic at a bake sale. So let's grab up the kiddos and start making some Nutter Butter Sandwich Cookie Thanksgiving Turkey Treats!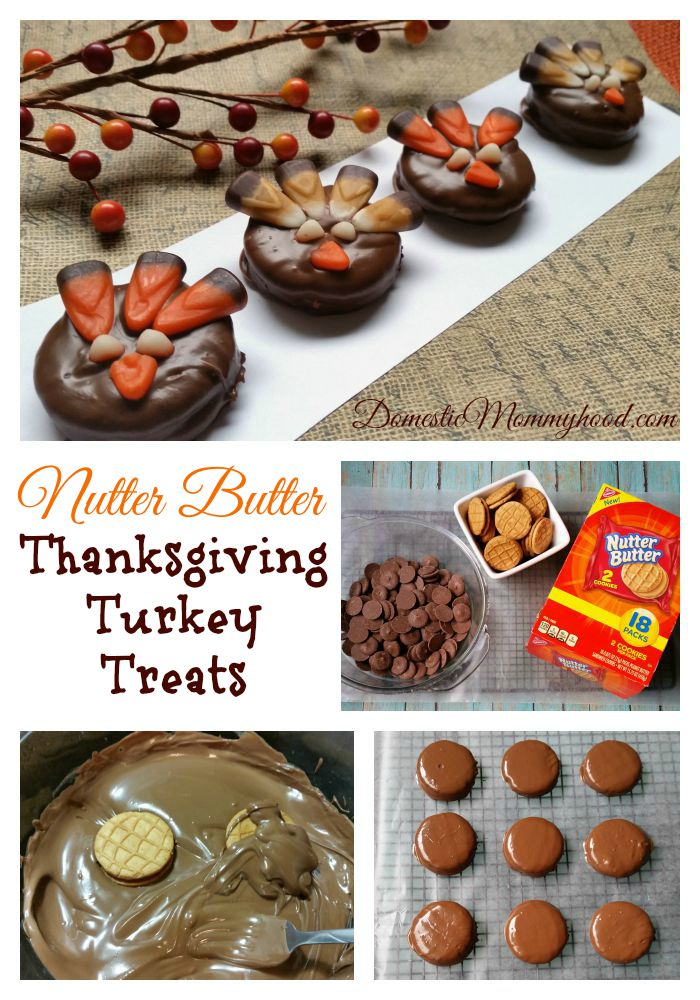 Nutter Butter Sandwich Cookie Thanksgiving Turkey Treats
Ingredients:
New Nutter Butter Sandwich Cookies (they are round)
Chocolate Melting Wafers (my favorite is Ghirardelli dark for taste or you can go for a milk chocolate for the kiddos)
Fall Harvest Candy Corn (regular will work also)
Waxed Paper
Cookie Sheet or Cooking Rack
Double Boiler or Wilton Chocolate & Candy Melting Pot (the microwave works also but I don't have very good luck doing it that way)
Directions:
1) Prepare double boiler or Wilton's Chocolate & Candy Melting Pot for melting your chocolate. Once the chocolate is melting gently and quickly dip your sandwich cookies into the chocolate using a fork. With your sandwich cookie on top of the fork and still over the melted chocolate gently tap the bottom of your fork onto the side of the candy melter to remove excess chocolate.
2) Place your chocolate covered sandwich cookies onto a cookie sheet with waxed paper on top. Before the chocolate hardens place 3 or 4 candy corn's to look like feathers (see pictures). Then break off  2 pieces of white off the end of the candy corn to look like eyes and 1 orange piece to act as the beak.
3) Allow to harden and you will have some cute and very tasty treats for Thanksgiving that kiddos and adults alike will love!
Have you tried the new Nutter Butter Sandwich Cookies???
Enter your email below for more future posts at Domestic Mommyhood! 
This post may contain affiliate links. Your cost is the same, but it helps support the site and keep our freebies FREE! Thanks for your support!