Both of my children love to dance so the Just Dance 2015 seemed like the perfect product to review. My daughter has played her xbox for years and is not new to the Just Dance game. To me, playing the game was a brand new experience…… one that I won't soon forget.
My kids were screaming to play the game and I was worried about shutting the windows! LOL I was afraid someone would see me and I'm just a smidgen overweight so I closed them up tight. My daughters were screaming…. "COME ON MOM!!" So I hurried into the living room to start our dance party. They already thought I was a rockstar that day! I mean really…… how many moms get to review a Just Dance Game! ~~ RockStar status for sure!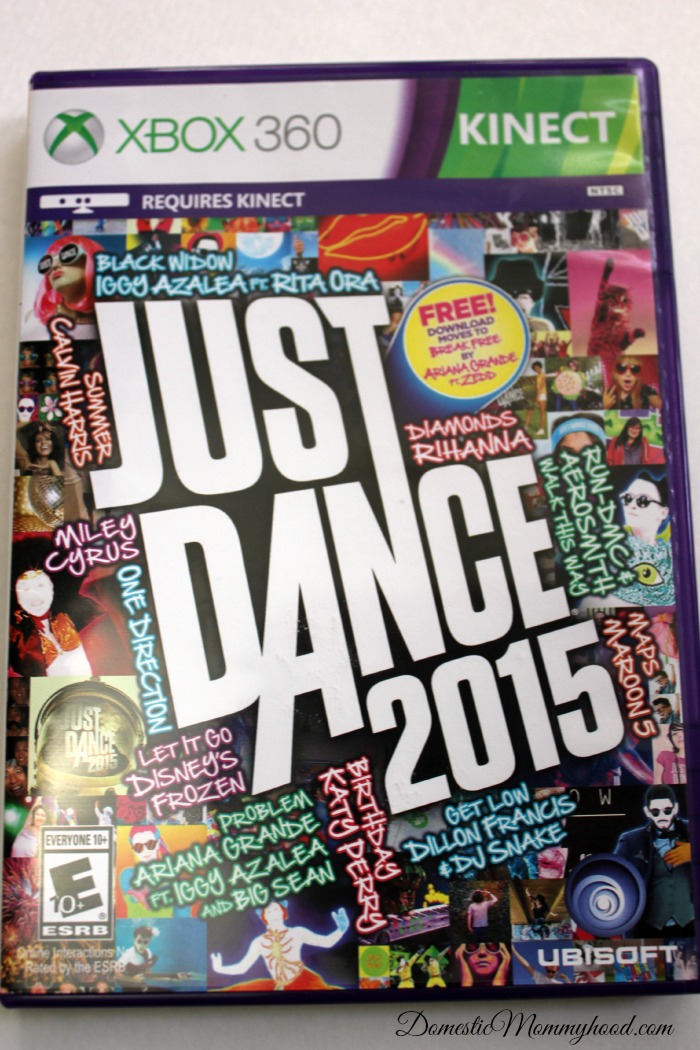 Once the music started I was hooked!!! I have never laughed so hard as I did that night. The closeness between my teen and I has gotten a wee bit stressed the last few months and all of it soon disappeared. I have not had that much fun in a really really long time. The game is fun and really gets your kids up and moving which is what I look for in a game. Exercise on the down low is what I call it….. You don't have any clue you are getting much needed exercise because you are having so much fun! Holy cow… I forgot just how much you move when you are dancing!
Just Dance 2015 is great way to get the entire family on their feet for some exercise in disguise—have fun while burning calories!
Whats New?
Updated Track List Including:
"Bang Bang" by Jessie J Ft. Nicki Minaj & Ariana Grande
"Black Widow" by Iggy Azalea featuring Rita Ora
"Walk This Way" by Run-DMC
"Let it Go" from the movie "Frozen"
and many more
Community Remix Feature – This allows players to star in Just Dance for the first time ever! You record yourselves dancing with the camera on their console and share it in-game. That makes you the star!! You can even share it on facebook for all your family and friends to see.
Just Dance Challenger Mode – You can dance with anyone in the world at any time! So fun!
Karaoke Feature – Oh ya!! Not only do you get to dance your way to fame but you can sing along!!
Just Dance 2015 is the perfect game to get the whole family up and moving. With a fresh track list of more than 40 of the hottest hits and throwback tunes, there's something for everyone! Players can dance along to hit songs like "Problem" by Ariana Grande ft. Iggy Azalea and "Happy" by Pharrell Williams, or classic favorites like "Walk This Way" by Run DMC & Aerosmith.
There are so many features and fun twists to this game and it has a song for everyone. Even my 3 year old was pleasantly surprised that the song "Let it Go" from the movie "Frozen" had been included. Needless to say we have danced to that song a few million times already. Seeing her little body out there dancing and being a star is great for her self esteem too. She loved it! We all do!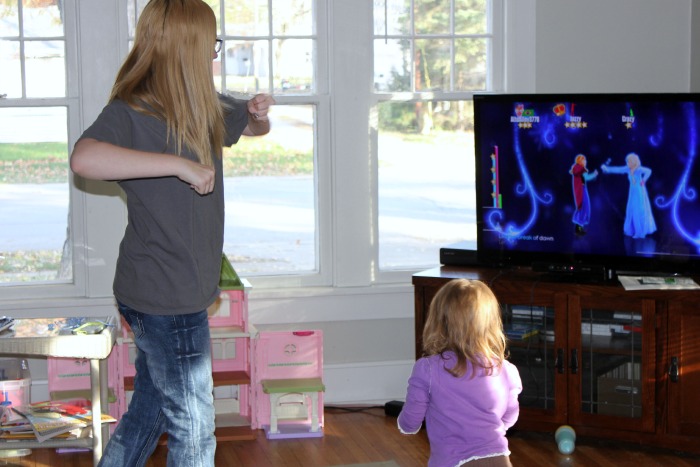 Did you know?
To bring awareness to National Bullying Prevention Month, Just Dance 2015 and Stomp Out Bullying have partnered to show people everywhere that "it's okay to dance to your own beat!"
I absolutely support and agree with their decision to STOMP Out Bullying! It's always nice to support such a great cause and this one is so important. Stomp out bullying is the Leading National Bullying and Cyberbullying Prevention Organization for Kids & Teens. Cyberbullying is real and should not be tolerated.
We definately made some great memories playing Just Dance 2015. We have some major plans to hold tournaments during the Holiday season. This game is an awesome way to get exercise without even knowing it. Your children will be moving and grooving their way to good health!
You can check out Just Dance 2015 on Amazon here 
I was selected for this opportunity as a member of Clever Girls Collective and the content and opinions expressed here are all my own.
Enter your email below for more future posts at Domestic Mommyhood! 
This post may contain affiliate links. Your cost is the same, but it helps support the site and keep our freebies FREE! Thanks for your support!