Every year we mail a letter to Santa Clause and I bet you are wondering just where to send such a letter! Well did you know that Santa Clause has his own address at the North Pole! When I was a young girl we make our list and checked it twice but I don't think my mom ever really sent it anywhere….. of course she won't tell me that. So just where do you send a letter to Santa?
Santa's Address
Santa Claus
325 S. Santa Claus Lane
North Pole, Alaska 99705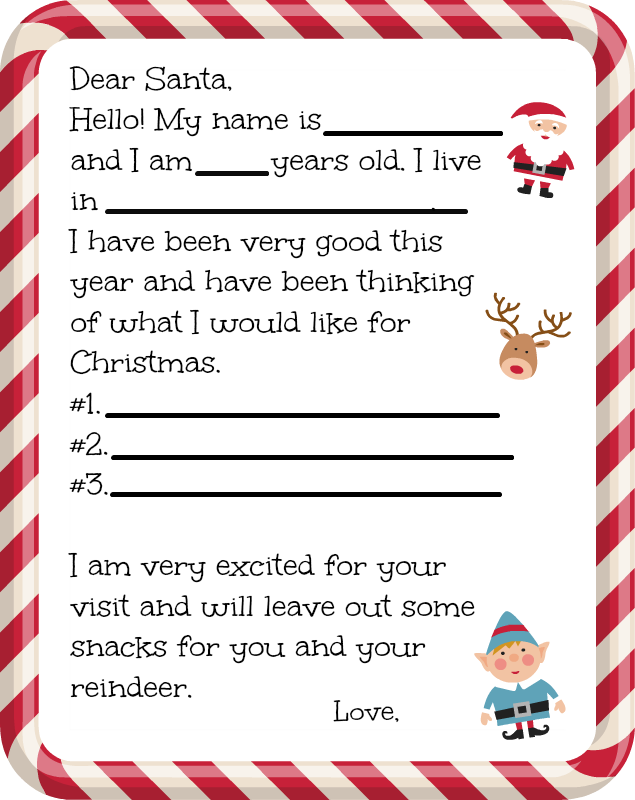 Now that you have his address you can begin working on a great kid's activity with your  children. Since you have the "real" address for Santa your children can actually send their own Letter to Santa complete with address and stamp. No more wondering if mom and dad sent it to the right place. I have made a cute and free printable Santa Letter for you to print off for your children. I'm sure Santa will enjoy receiving this beautiful printable Santa Letter complete with a wonderful picture of himself, Rudolph and one of his little elves.
Here are a few things you can go over with your child to turn this into a learning activity.
1) Have them look over the letter to make sure their are no misspelled words.

2) They can work on their own writing skills while writing their list. If their list is bigger than three items just have them use the back.

3) Teach them how to properly address an envelope and show them where to put the stamp.

4) Take the time to take them to the post office and show them just how to mail a letter.
What a fun kids activity to do with your child! This would make a great family tradition to do year after year! So make sure you bookmark this page, share it on facebook and pin it so you can come back and print it year after year!!
Click here to get your free printable santa letter.
We found a really cute book that goes well with this kids activity! I thought you may want to add it to your Holiday tradition.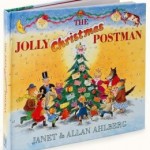 Overview
The Jolly Postman rides again with more real letters, and present, too, in his Christmas postbag.
The Jolly Postman returns with a pouch overflowing with holiday cheer–letters from the Big Bad Wolf, a miniature book, a terrible board game, even a Humpty Dumpty jigsaw puzzle, and more, all tucked into envelopes bound right into the book. "Pure delight."–Kirkus Reviews, pointer review. Full-color illustrations.
Enter your email below for more future posts at Domestic Mommyhood! 
This post may contain affiliate links. Your cost is the same, but it helps support the site and keep our freebies FREE! Thanks for your support!