Looking for a new kids activity that also works on large motor skills?? You have come to the right place!!
Today in the Pre-k classroom we decided to do an easy large motor activity and make a really cool spider web kids activity! I have never heard the kids laugh so hard as they did today!
All it took was a piece of paper, some string, tape and about 18 pairs of arms! It was easy and fun and the kids worked on their tossing and catching skills. We placed them all setting around the project and they were able to toss the string ball back and forth to each other!
While you are here you may also want to check out these other fun kids activities…
Now onto our featured article!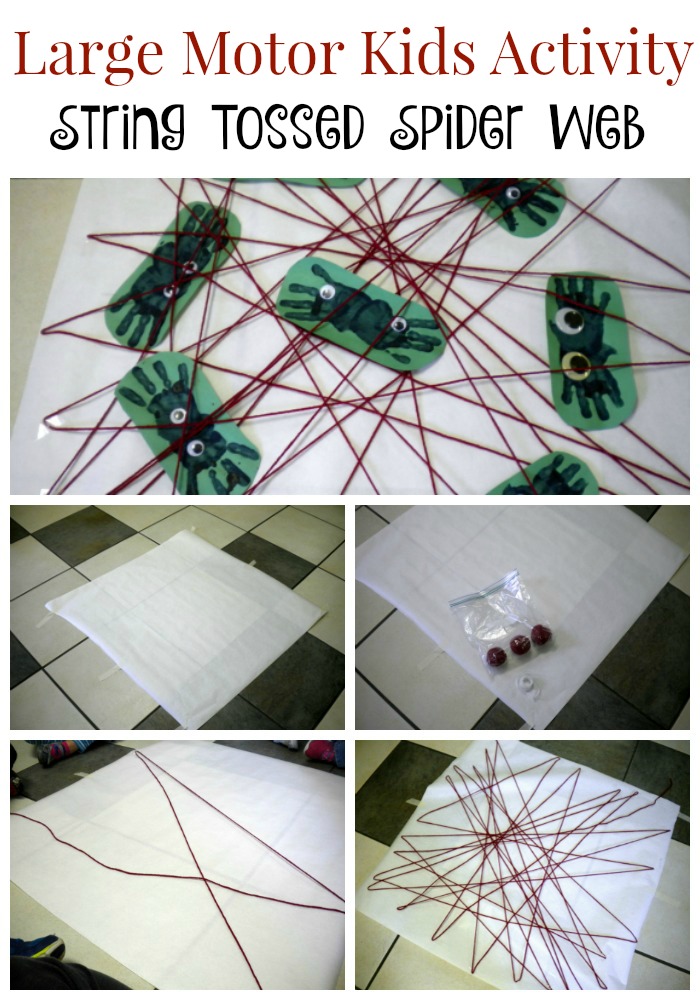 Large Motor Activity: Making a Spider Web Kids Activity
Items needed:
Large piece of paper (a wall will work also)
String or yarn
Scotch tape
A few pairs of hands
How to:
We started off by preparing out yard into balls. It makes it easier for the kids to hold, throw and catch.
Tape your paper down on the floor or table.
Set your children around the paper on all sides. If you just have your child and yourself position yourselves on opposite sides of the paper.
Now take turns throwing the ball back and forth. After each throw tape the string down to the side of the paper.
Continue until you have a beautiful spider web ready and waiting for some spiders!
This large motor activity works on many things…..
throwing
catching
taking turns
self confidence
You don't have to be up and running to work on your child's large motor skills. Anything that makes their large muscles work will help them work on skills to build their muscles up. This is a great indoor kids activity that is fun to do together as a classroom or a family.
What indoor large motor activities do you work on inside your home??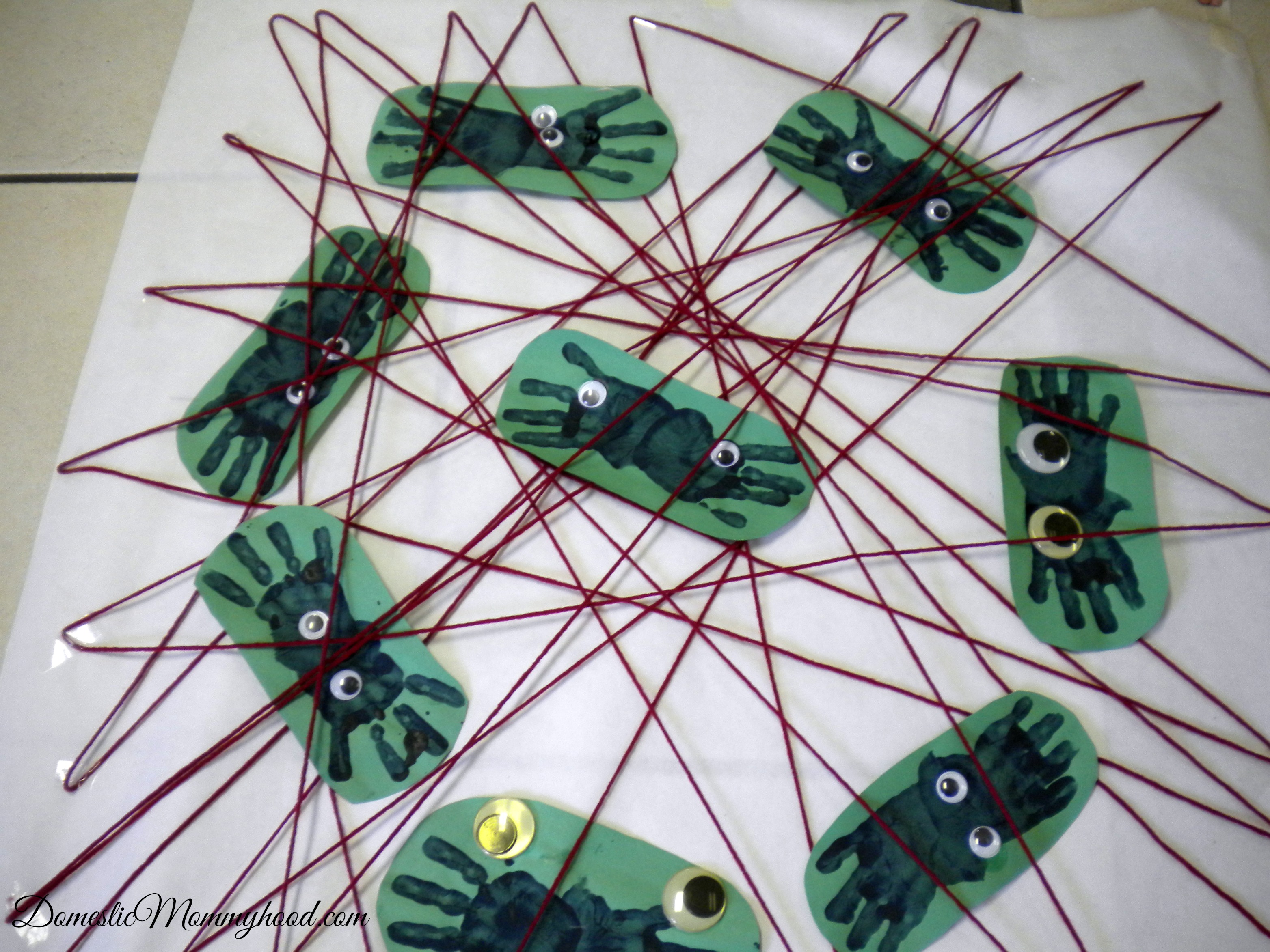 Enter your email below for more future posts at Domestic Mommyhood! 
This post may contain affiliate links. Your cost is the same, but it helps support the site and keep our freebies FREE! Thanks for your support!