Knowing how to organize your crafts can be a very difficult thing to do but with these helpful tips your crafting area will be looking better in no time. It's always nice to have a whole room devoted to crafts but sometimes this is just not possible. But keeping your crafts in one area is a must! Otherwise you won't be able to find the items you need which leads to extra spending on the pocket book and nobody likes that!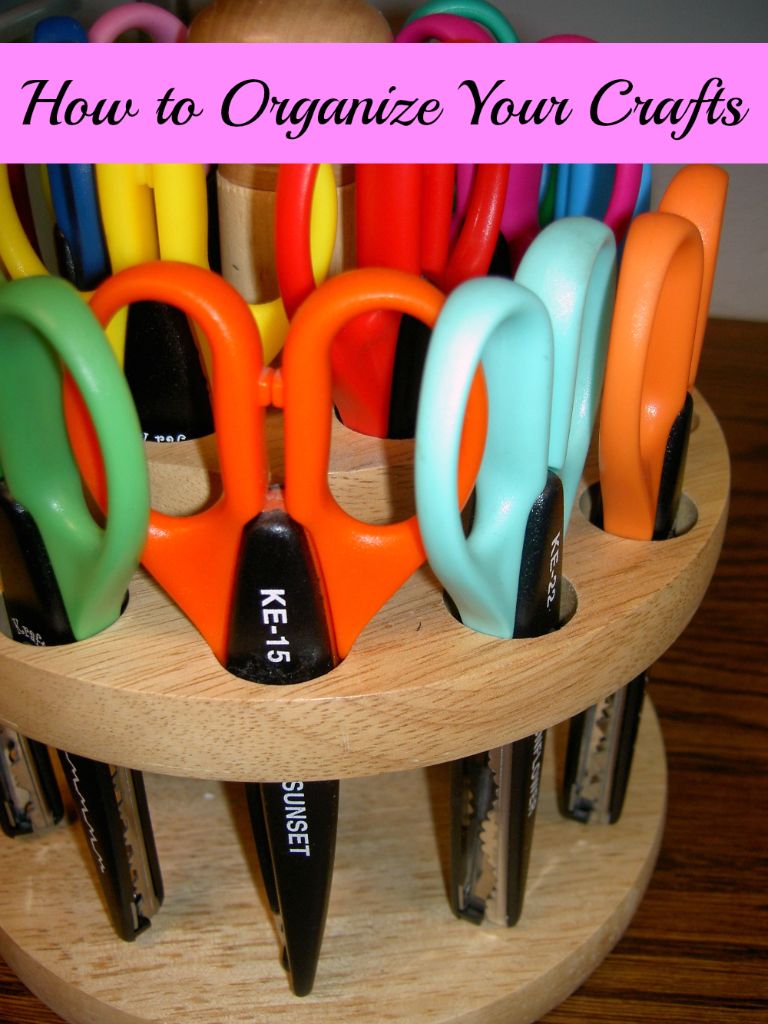 Keep all your crafts in one area– Whether it's in a dresser, a trunk, or a hallway closet you need to keep everything in a designated area. Either that or risk your house looking like a craft hoarders playground! To keep your crafts at bay and from spreading to every nook and cranny of your house you need a specific spot. Even an area of your much unused basement will work if that's the only area you have.
Have a crafting table– This comes in handy when you have unfinished products or ones that take a while to finish and gives your pretty little products and place to lay while your working on them. Try to keep your crafting supplies off you table, that way it can be used just for crafting and you won't be digging in piles of ribbon and fabric to find the project your trying to finish.
Bins, bins and more bins– There is nothing better than the clear white bins that have lids and stack on top of each other. They make any size that you may need and if you stick with the same size/brand they usually stack very well.
Labels– Use labels on everything and a large black marker on white paper makes it very easy to see when glancing through them or trying to put something away. In a pinch even writing on duct tape works out well although that may lead to a sticky residue on your bins.
Baby Jars– Baby jars are an easy and cheap way to store small items such as buttons, puff balls or bits of string. If you soak the jar in water you will be able to remove the label and quickly see what small treasures you have stored inside.
Shoe Organizers– A Shoe organizers hanging from a wall or on the back of a door makes an awesome space saver. You can fill them with ribbon, markers, paint brushes or just about anything that you have on hand and it's all tucked away nice and neat.
Don't worry if you don't have a ton of money to organize. A great money saving idea is to save some cardboard boxes and wrap them in pretty colored wrapping paper and you have yourself a pretty but affordable storage solution. 🙂
How do you store your crafts??
Enter your email below for more future posts at Domestic Mommyhood! 
This post may contain affiliate links. Your cost is the same, but it helps support the site and keep our freebies FREE! Thanks for your support!