My daughter is turning three and when I asked her what she would like for her birthday she said Mickey Mouse Cupcakes and juice. Hmmmm simple enough was the first thing that came to mind! So I headed off to pinterest to see if there was something there that I could work with and there were tons. I would like to thank ChefRecip.es for the idea, they were my inspiration.
I have very little time to make these cupcakes and I wanted them to look super cute so I needed to work quick! Normally I try to make everything homemade but this time I went with the box recipe and icing.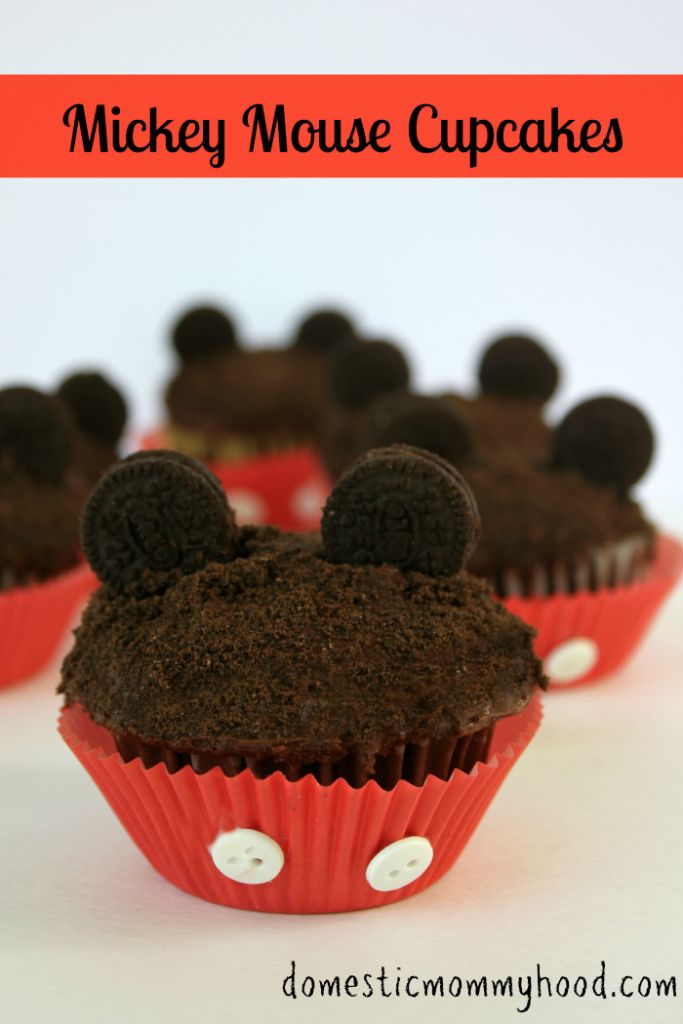 ***First you will want to prepare the cupcake wrappers in advance. All you need to do is take red cupcake wrappers and glue on two buttons onto one side as shown in the photo. We used Elmers glue on ours. Make sure you use a different cupcake wrapper to bake the cupcakes in, the red ones are just for show and should not be baked in the oven but added on at the end before serving.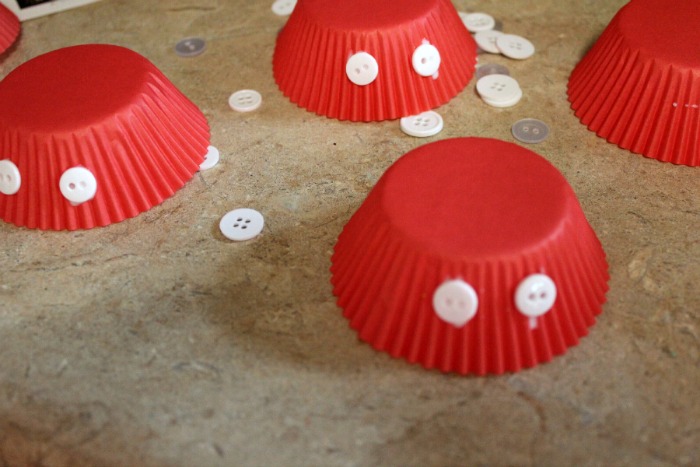 Here is what I used
Chocolate Angel Food Cake Mix
Chocolate Icing
1 Package of Oreo Cookies
1 To Go Pack of Mini Oreo Cookies
Directions:
1) Bake the cupcakes according to package directions and let cool.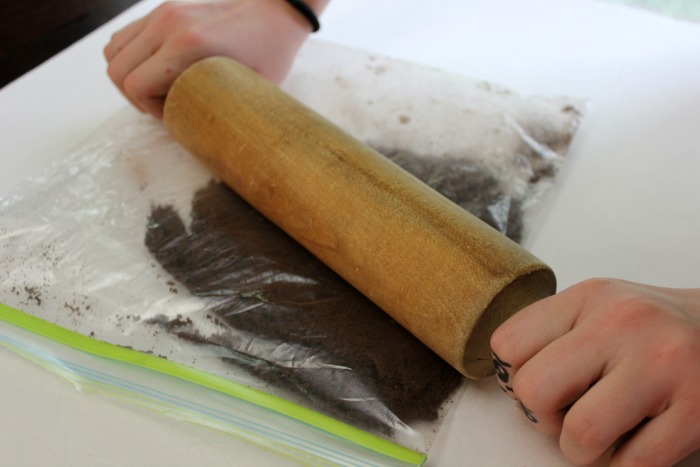 2) While the cupcakes are cooling you will need to crush the Oreo Cookies (Leave the mini Oreo Cookies whole for the ears. Scrape all the icing from the inside of the cookies and either eat the icing or throw it away. My kids had a ball because as they said….. the icing is the BEST part! Place the cookies into a large zip-lock baggie and crush with a rolling pin.
3) Spread the chocolate icing over the top of the cupcakes and dip them into the crushed Oreo cookies. If you have trouble covering the top of the cupcakes while dipping them you can sprinkle the crushed cookies on top and gently press down.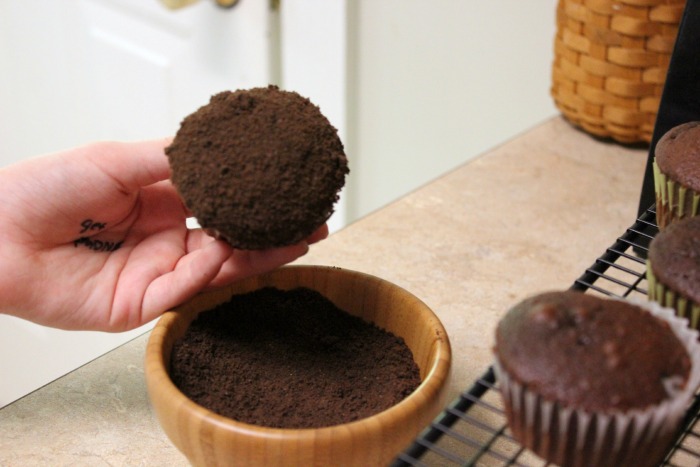 4) Take the Mini Oreo cookies and gently press two of them onto each cupcake to look like Mickey Mouse Ears. (See! I told you it was simple!!)
My daughter was so excited when she saw her Mickey Mouse cupcakes that she squealed with delight! We had a great time at her birthday and she is still talking about her cupcakes and juice that she had at her birthday.
What is your child's favorite Disney character?? 
Enter your email below for more future posts at Domestic Mommyhood! 
This post may contain affiliate links. Your cost is the same, but it helps support the site and keep our freebies FREE! Thanks for your support!