Pumpkin Kids Crafts
Pumpkin kids crafts are always fun and exciting! Soon the pumpkin patch will open and bomb fire season will begin! My absolute favorite time of the year is fall, except my seasonal allergies kick in high gear. We all know that isn't very fun!
You all know that kids just love to learn through play and what better why to kick off the pumpkin season that by making some awesome pumpkin kids crafts for the kids to explore and get creative! You might also want to hop over and check out my 23 Things You Can Learn with Acorn's article or better yet how about these 8 Ways to Learn with Pumpkins.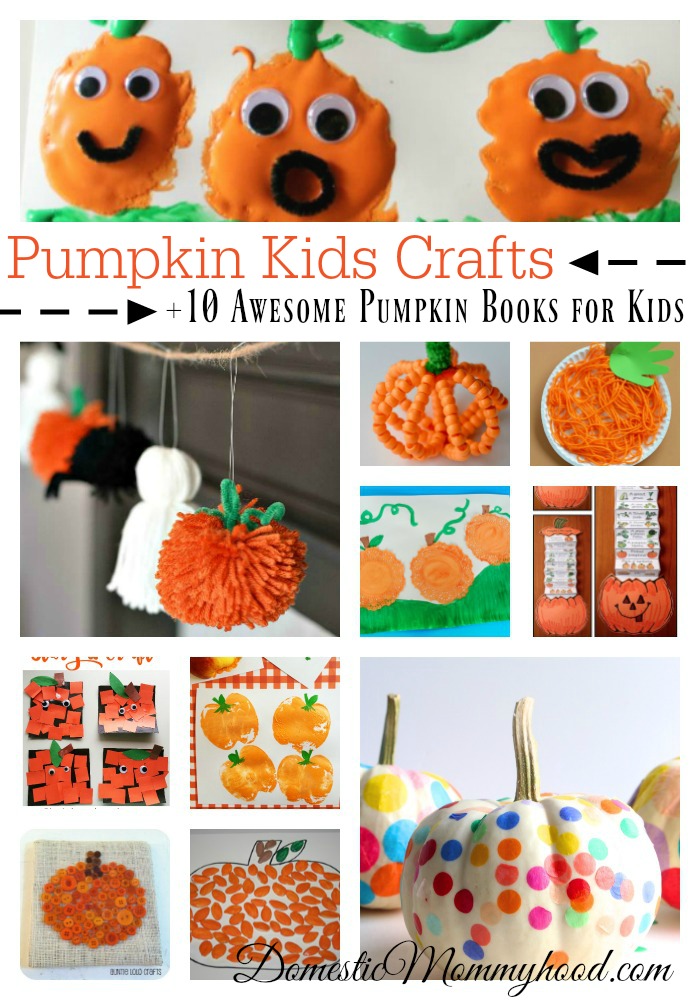 Now off to our featured article! Pumpkin Kids Crafts!
Now that you have checked out all the awesome Pumpkin Kids Crafts today I also wanted to make sure you did not miss my Sticky Fun Pumpkin Oobleck Recipe. Make sure you ask your kids…. Is is a liquid or a solid!! It will blow them away!
Here are some great books that I recommend while you are learning about pumpkins or doing a pumpkin unit study.
Enter your email below for more future posts at Domestic Mommyhood! 
This post may contain affiliate links. Your cost is the same, but it helps support the site and keep our freebies FREE! Thanks for your support!