I am always trying to find ways to get my kids to eat just a little better  and sometimes all that entails is making something at home. It always takes a little more time to make it yourself but it is well worth it to know exactly what is going into your child's belly. We are also always doing Easy Dinner Recipes on this site! Life with children can be so busy at times.
There are so many preservatives in all those store bought breakfasts and they are just loaded with sugar! Now don't get me wrong here……. my kids do it sugar but at least it's called sugar and I put it there myself so I know exactly just how much sugar is in there! So next time instead of grabbing that box of pop-tarts or that sugary cereal you can make these scrumptious Raspberry Banana Crumb Muffins and at least know that they are getting some fruit into there diet. My kids gobbled these up in no time flat and asked if I would please make them again on Valentine's day. They both gave me a big kiss also and that is always a plus!
Read on to see how to make these beautiful Raspberry Banana Crumb Muffins!!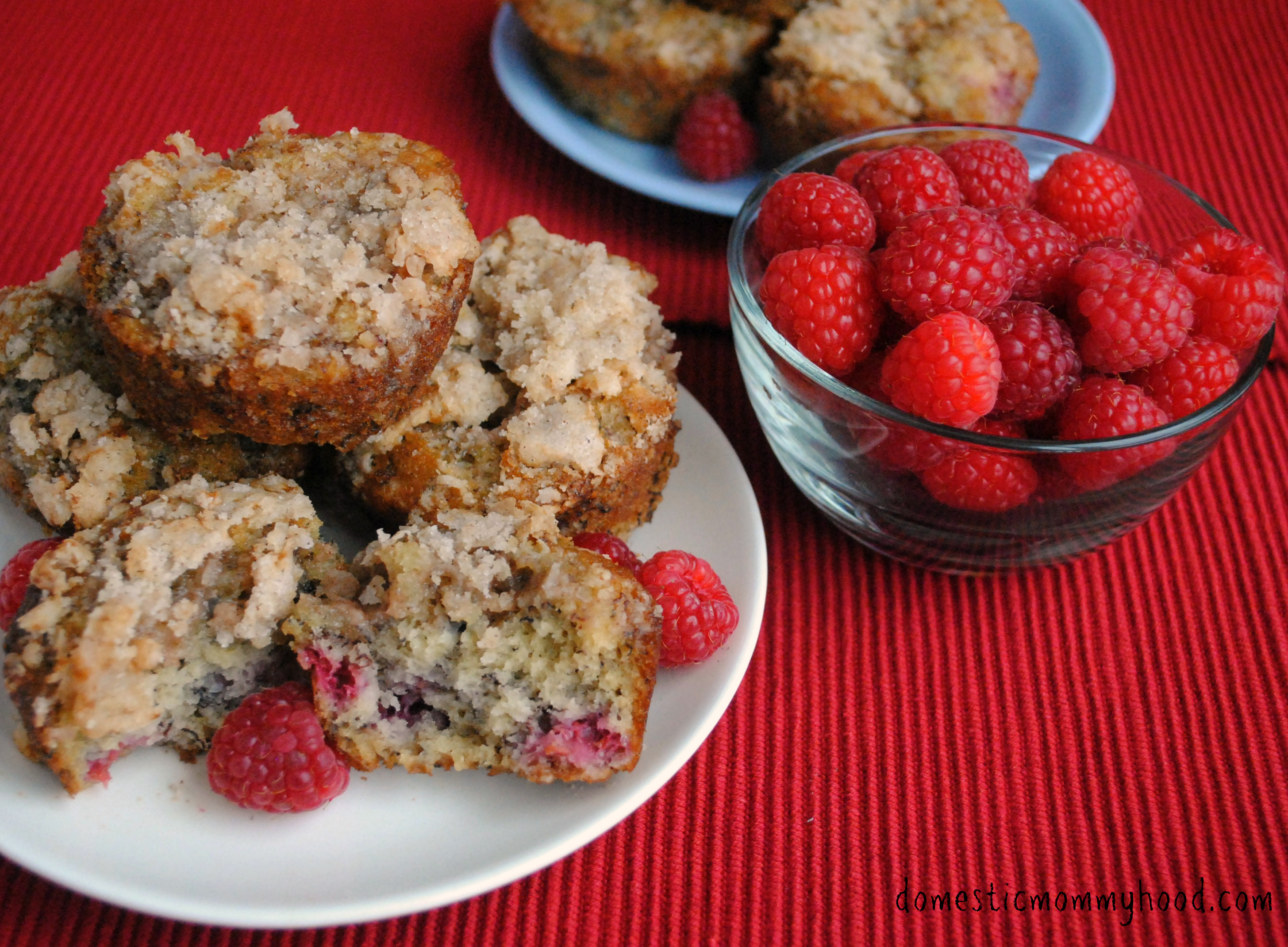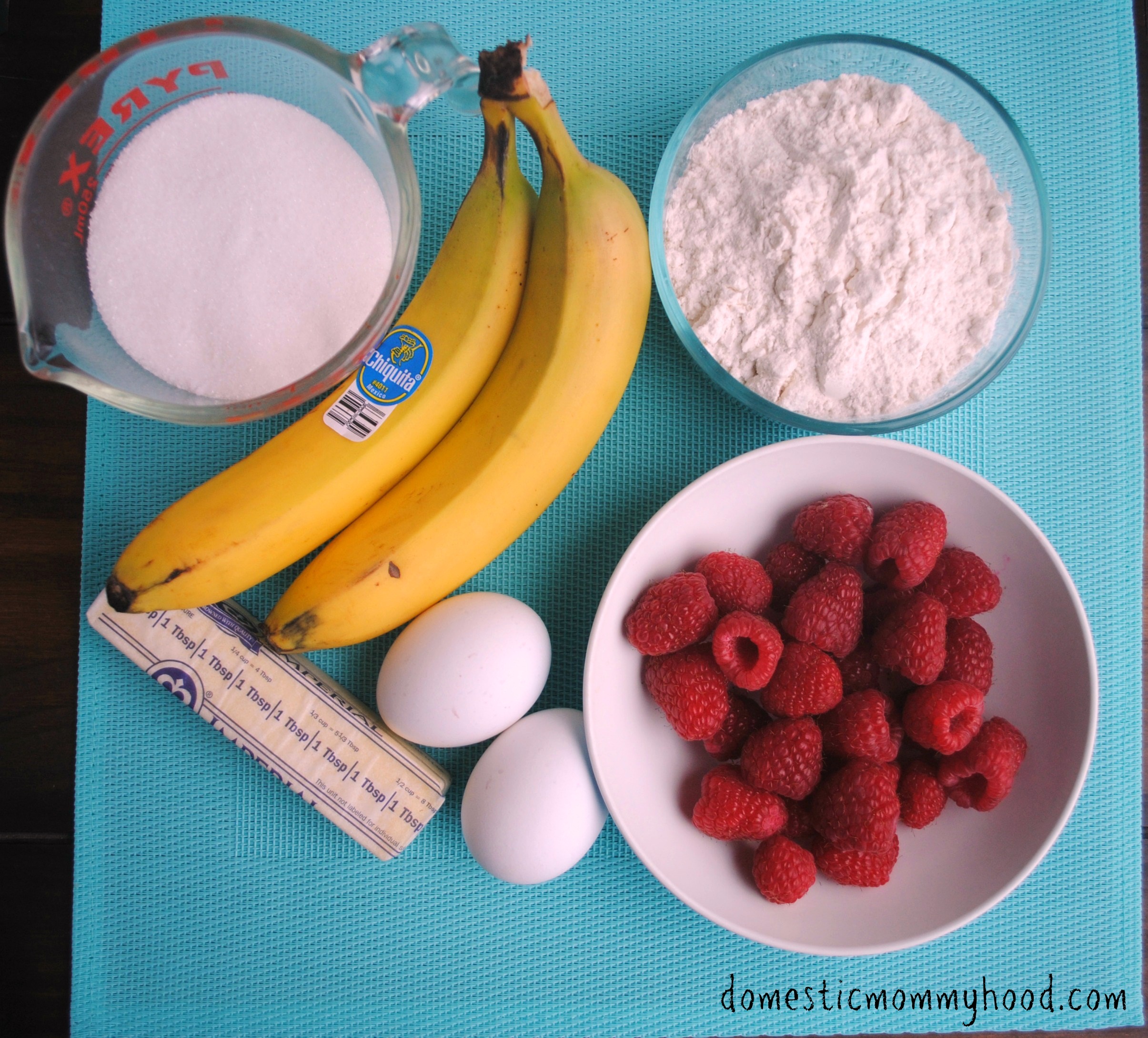 Ingredients for Raspberry Banana Crumb Muffins –
3 large ripe bananas, mashed
2 eggs
1 ½ C. flour
1 C. Raspberries
¾ C. of sugar
¼ C. butter, melted
1 tsp. baking soda
1 tsp. baking powder
pinch of salt
non-stick spray for the muffin tin
Crumb Topping –
2/3 C. sugar
4 tbs. flour
2 tbs. Butter, melted
½ tsp. cinnamon
Raspberry Banana Crumb Muffins Directions –
1) Preheat the oven to 350 degrees. Spray muffin tin with non-stick spray.
2) In a large bowl combine the mashed bananas, eggs, sugar and butter. In a separate bowl, combine the dry ingredients until well-blended. Slowly add the dry ingredients to the banana mixture. Stir in the berries.
3) Pour batter into muffin tins.
Crumble Topping directions –
1) Mix together the flour, sugar, butter and cinnamon. Add approximately 1 Tbs. Of crumble mix to the top of each muffin.
2) Bake for 20-25 minutes. Crumble top will turn golden brown in the oven.
While your here check out all of our other recipes here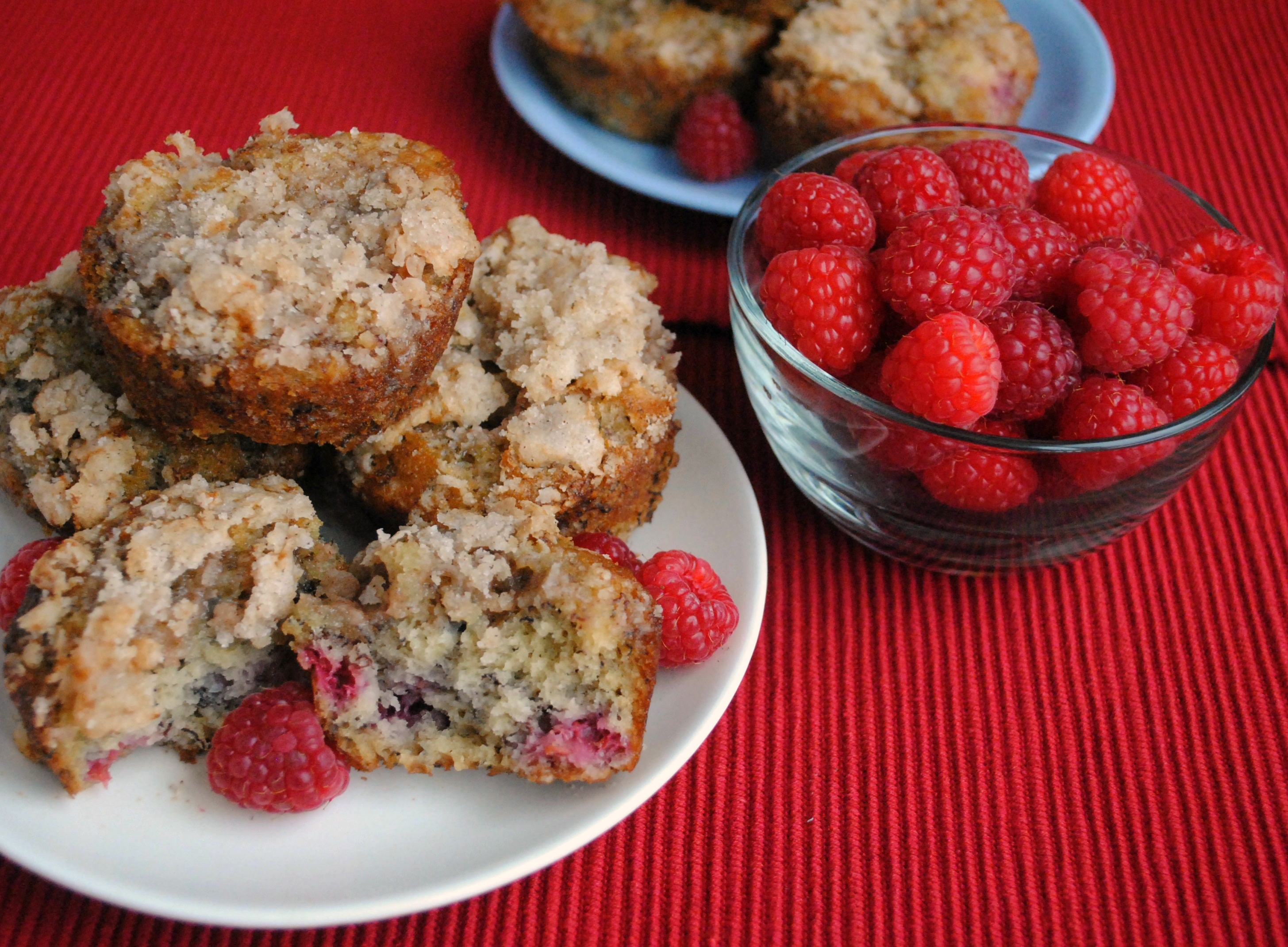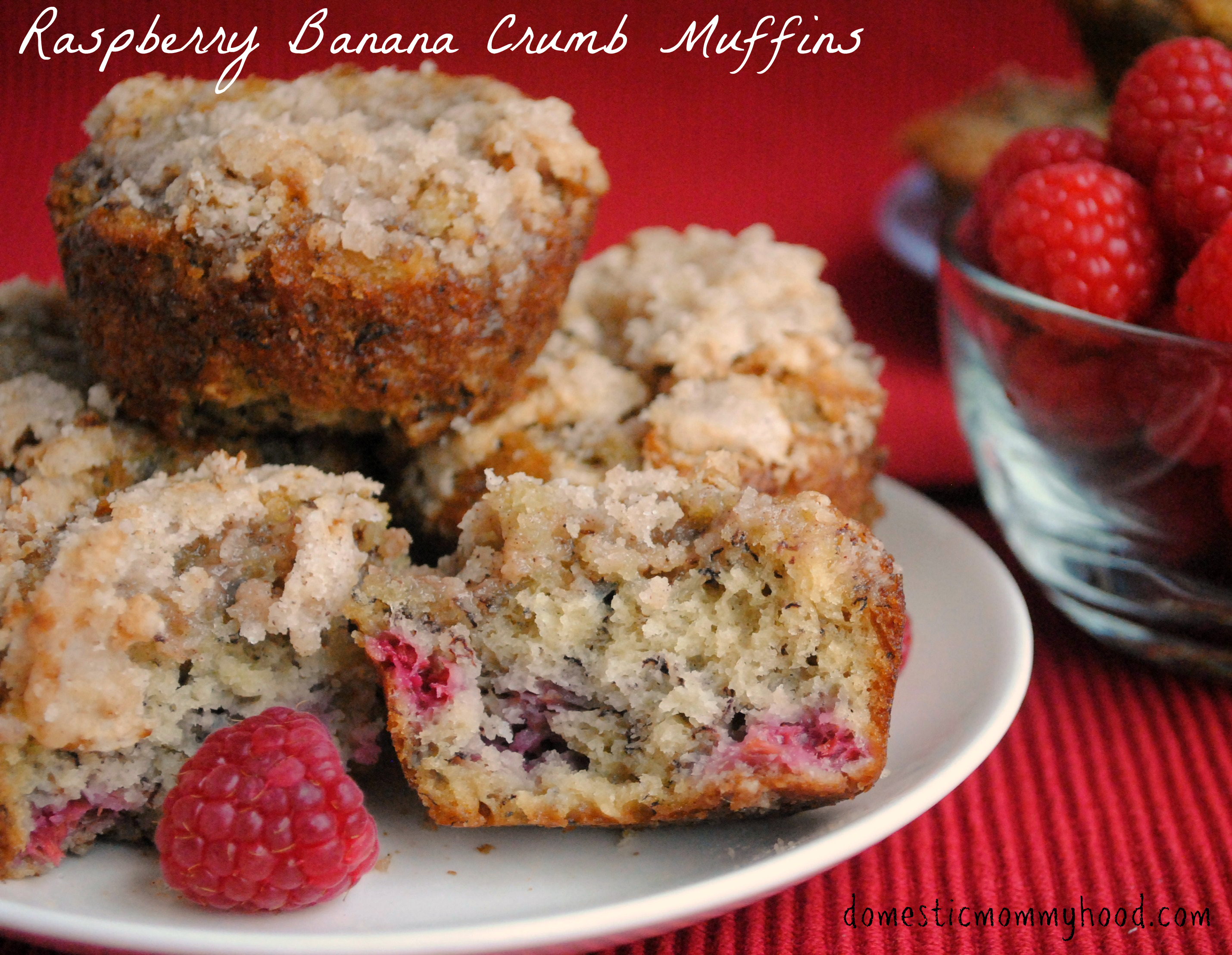 Enter your email below for more future posts at Domestic Mommyhood! 
This post may contain affiliate links. Your cost is the same, but it helps support the site and keep our freebies FREE! Thanks for your support!