It's girl scout cookie time and my absolute favorite girl cookie that they offer is Samoas…. used to be caramel delights but whatever they want to call it! They are ooey gooey and the absolute best cookie in the world if you ask me. I decided to blend a yummy homemade brownie recipe with these yummy cookies and came up with a fabulous……to die for Samoa Girl Scout Cookie Brownie for you to try.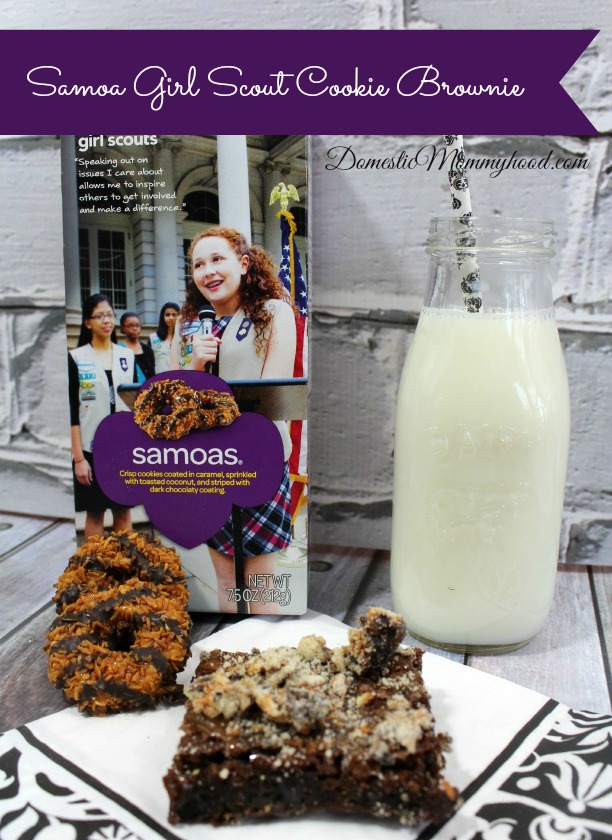 Samoa Girl Scout Cookie Brownie
Shopping List
1 cup butter, softened
2 cups sugar
4 eggs
1½ tsp. vanilla
½ cup cocoa
1⅓ cups flour
½ tsp. salt
15 Samoa cookies (crumbled or blended to small chunks)
Directions:
Pre-heat oven to 350 degrees.
Place your Samoa Girl Scout Cookies into a gallon size Ziplock Baggie. Use a rolling pin to gently tap and roll over the cookies to crumble them.
Cream together butter and sugar then add in your eggs and blend well. Add in Vanilla and blend again.
In a medium bowl sift together salt, cocoa and flour. Add a little at a time to your wet ingredients and combine well.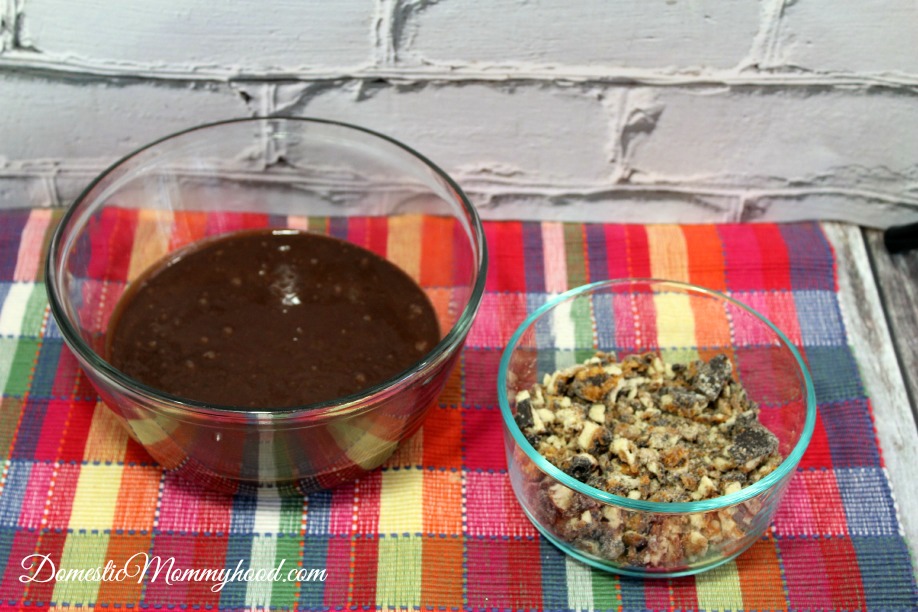 Take about 3/4 of your cookie crumbles and add to the batter and fold all together.
Pour batter into a greased 9×13 cake pan or use a brownie pan.
Bake for 20-25 minutes until tooth pic inserted in the middle comes out clean.
Let cool completely and top with a drizzle of caramel sauce and extra Samoa Girl Scout Cookie crumbles. Tastes great topped with a little vanilla ice cream. Enjoy!
Please leave a comment below and let me know what you think of the Samoa Girl Scout Cookie Brownie recipe. My kids LLLOVVVED THEM!
Enter your email below for more future posts at Domestic Mommyhood! 
This post may contain affiliate links. Your cost is the same, but it helps support the site and keep our freebies FREE! Thanks for your support!