We have really been working on our shapes and colors with Charlee Ann and I made these bright and colorful shape and color printables that I thought you would like to use with your pre-schooler. Children just love doing work sheets at home with mom and dad and they are sure to love completing these with you.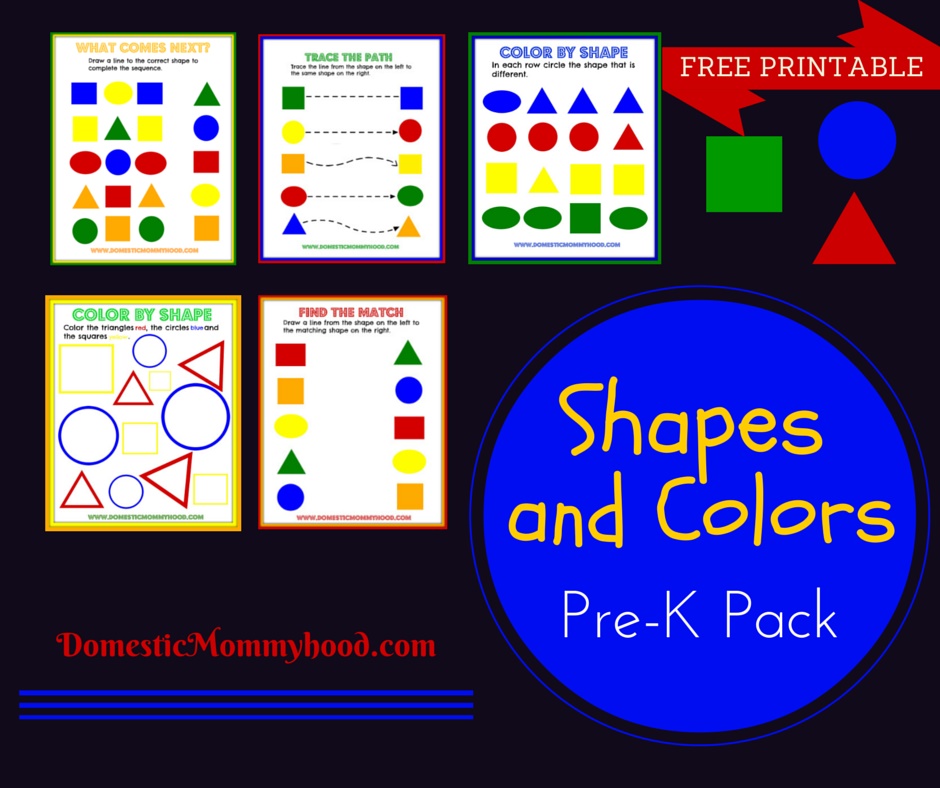 Each time they complete a sheet make sure you give them a sticker to wear for all their hard work! Free printables can be a great way to prepare your child for their school years and will give them a jump on learning to complete work sheets. Dong all 5 of the shape and color printables may be a little much for a pre-schooler to finish all at once so start slowly and let them take the lead. If they complete one and want to do another then go ahead and keep going. Charlee Ann always likes when I put a great big star on the top of her sheets and of course we display all of her hard work on the wall.
I have seperated the files for you just in case you only want to print one or two but feel free to print them all if you like. If the colors are going to use a little more printer ink than you would like you can always change your setting to gray scale.
Find the Match Shape and Color Printable
What Comes Next Shape and Color Printable
Color by Shape Shape and Color Printable
Color by Shape Shape and Color Printable 2 (Blue Title)
 Trace the Path Shape and Color Printable
I hope you enjoy the Shape and Color Printable today! Make sure you stop by and see all the other free printables we have here are Domestic Momyhood!
Enter your email below for more future posts at Domestic Mommyhood! 
This post may contain affiliate links. Your cost is the same, but it helps support the site and keep our freebies FREE! Thanks for your support!