Kid love anything messy, and the more senses you can appeal to- the better they like it.  Hands, eyes, and even smell get involved with this one.  With fall in the air there is no better time for all things pumpkin, and if you can combine pumpkin and sensory you will have a winning activity to keep your child busy for hours- Pumpkin oobleck.  This fun Oobleck recipe is a wonderful mixture of cornstarch and water that is a solid, and a liquid- making for a fun science activity and  trust me mom you will want to get in on this messy fun.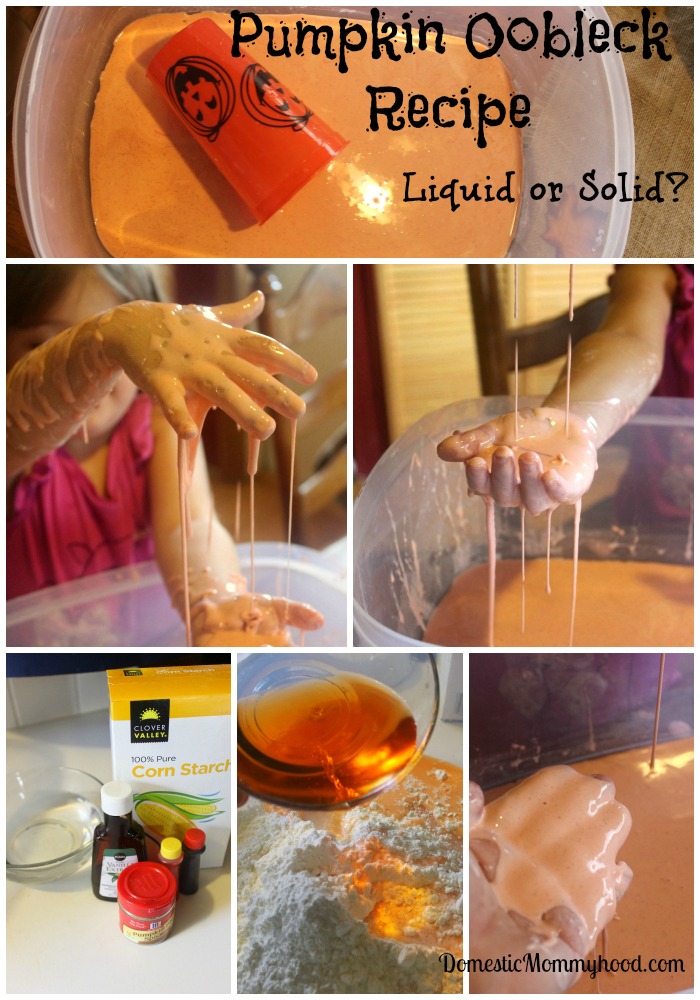 Pumpkin Oobleck Recipe
Supplies Needed:
1 ½  cups Cornstarch
1 Tbsp. Pumpkin Pie Spice
2 tsp. Vanilla extract
1 cup water
shallow container
food coloring or gel
 Pumpkin Oobleck Directions:
Add orange food coloring (or combine 2 drops red, 4 drops yellow) to water.
Put cornstarch in shallow tub, slowly stir in water until well combined.
Stir in vanilla and pumpkin pie spice to mix.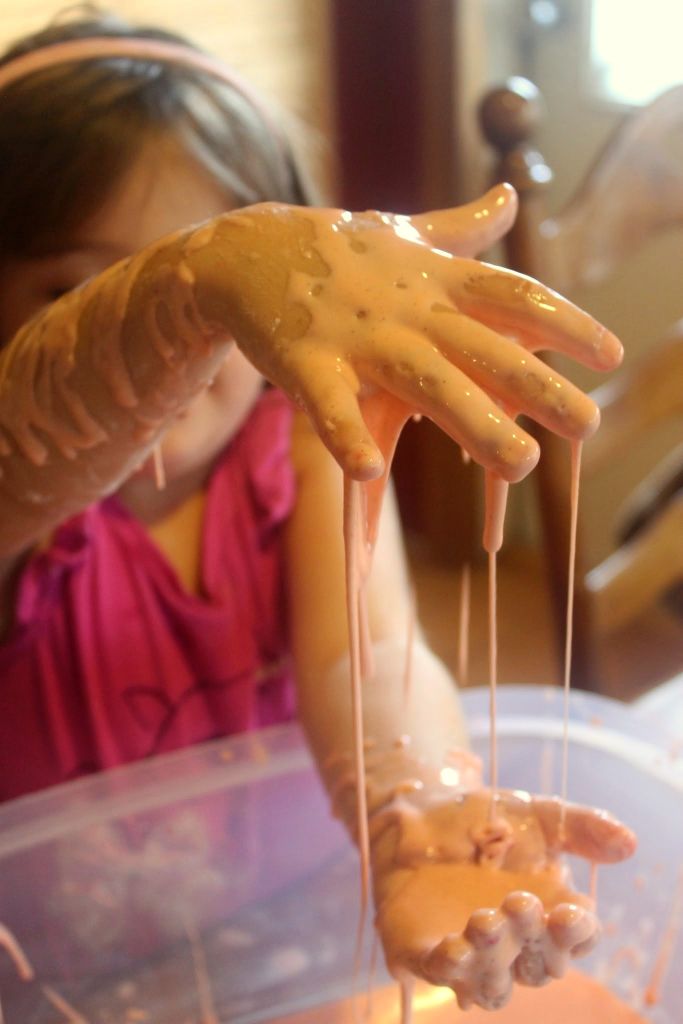 You now have a fun, messy, kid approved activity that will hold their attention long enough to cook dinner..but  truly you will want to get in on it.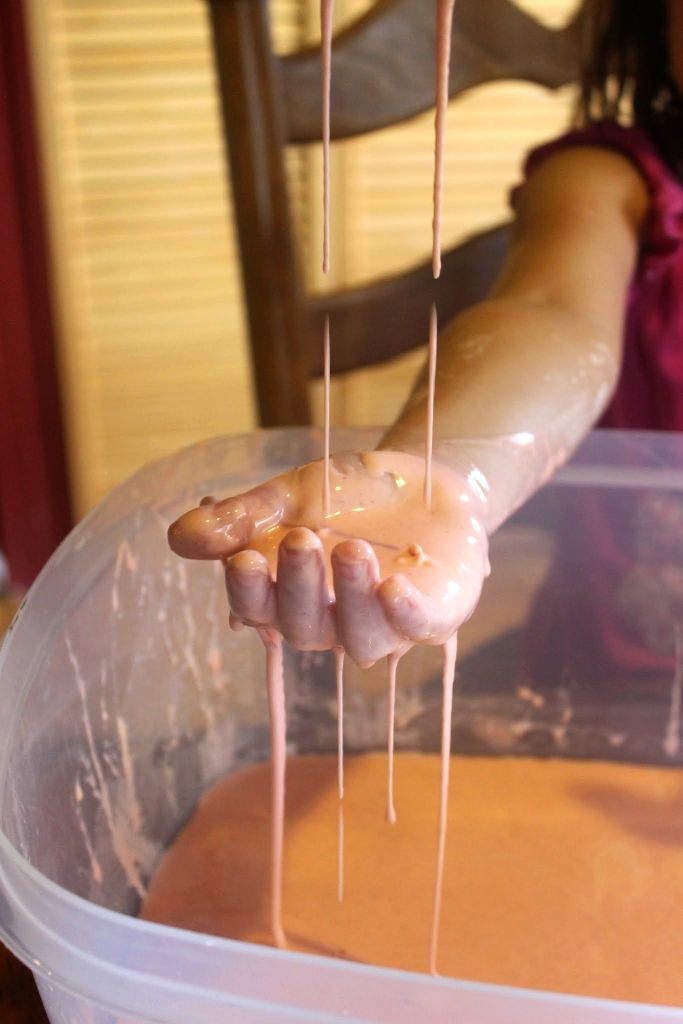 Try to pick it up in your hand, smack it, scoop it into a container, run it through your fingers and watch how it changes from a liquid to a solid and back again-so fun!
This oobleck recipe has been a Fall tradition in our family for years!! Both young and old alike enjoy an afternoon of ooey gooey fun! Make sure you lay something out to catch the mess as it can get a little gooey trying to scoop it up. I found that it's much easier to clean when I throw an old sheet down to catch the mess. Then I just throw it in the washer to clean it up.
Have you ever made an oobleck recipe in your home?? Is it a liquid or is it a solid? Weird isn't it??
Enter your email below for more future posts at Domestic Mommyhood! 
This post may contain affiliate links. Your cost is the same, but it helps support the site and keep our freebies FREE! Thanks for your support!