Looking for more Winter Themed Kids Activities?
Winter is here in full force and we have been learning all about Arctic/Antarctic animals! The kids are having a blast and have been planning a pretend trip to the North and South Poles. They were amazed at the different animals and how they live in different areas of the world.
Charlee was amazed that a polar bear is not actually white. Their fur is actually transparent but appears white because it reflects visible light. So essentially their fur is see-through. Now let's go one step further. Their skin is black!! I had no idea until we started in on our winter theme this year. You learn something new every day is what I always say!!
I started searching around the internet and found some pretty awesome Artic/Antarctic Kids Activities to share with you today. They are good for all ages and the kids had a blast! I hope you and your children enjoy them too.
Here are some other great Winter Theme ideas….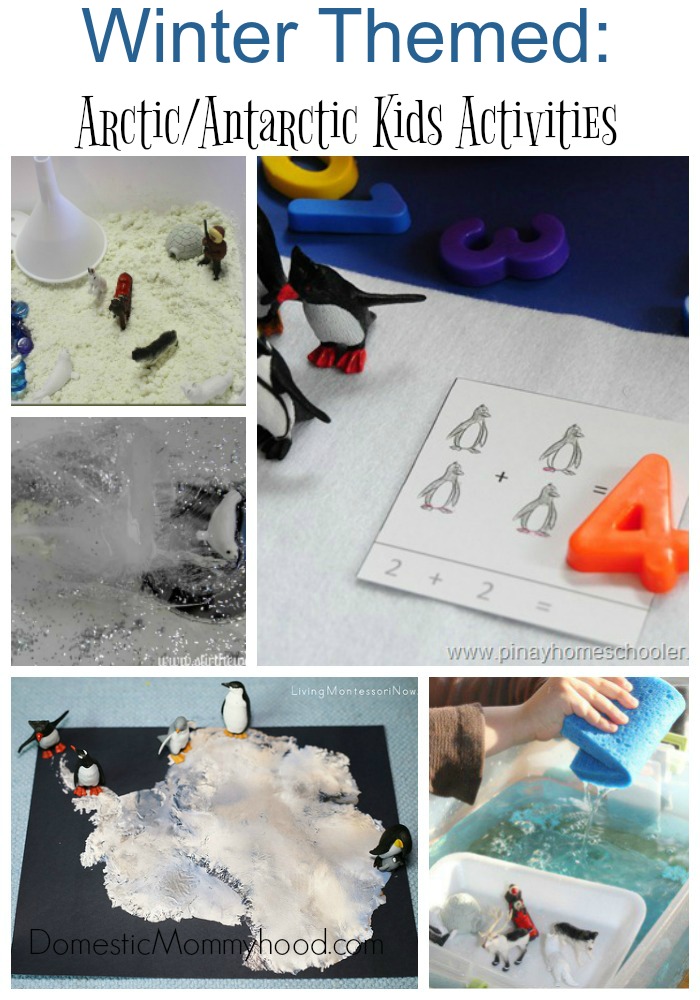 Winter Themed Pre-K Activities
What was your child's favorite Winter Themed Kids Activities: Arctic/Antarctic today??
Looking to expand your Winter Themed Kids Activities? Here are some awesome books for your child!!
Enter your email below for more future posts at Domestic Mommyhood! 
This post may contain affiliate links. Your cost is the same, but it helps support the site and keep our freebies FREE! Thanks for your support!