Since our famous "How to Make S'mores in the Oven" post went live in 2014 we have been trying to come up with more Indoor S'mores for you to try! This Cast Iron Skillet Recipe for How to make S'mores in the Oven is absolutely scrumptious!
These can be made indoor or outdoor!! They actually make a much better Smore's than just cooking them regularly outside. I always have that problem with the chocolate not melting enough when I cook the marshmallows on a stick. I know you know what I'm talking about! Cooking them in a cast iron skillet over an open flame gives the chocolate enough time to melt! Just be careful not to scorch your graham cracker.
S
o why make S'mores in the Oven?
Sometimes the weather is just not right! I live here in Central Illinois and in the winter I will not be making S'mores in the Oven!! It's also quite difficult to do when it's raining out!
So what do you do when you get that S'mores craving?? You make Indoor S'mores of course!
Now before you hop out of here make sure you check out….
Now onto our featured recipe this week! Cast Iron Skillet Recipe: How to Make S'mores in the Oven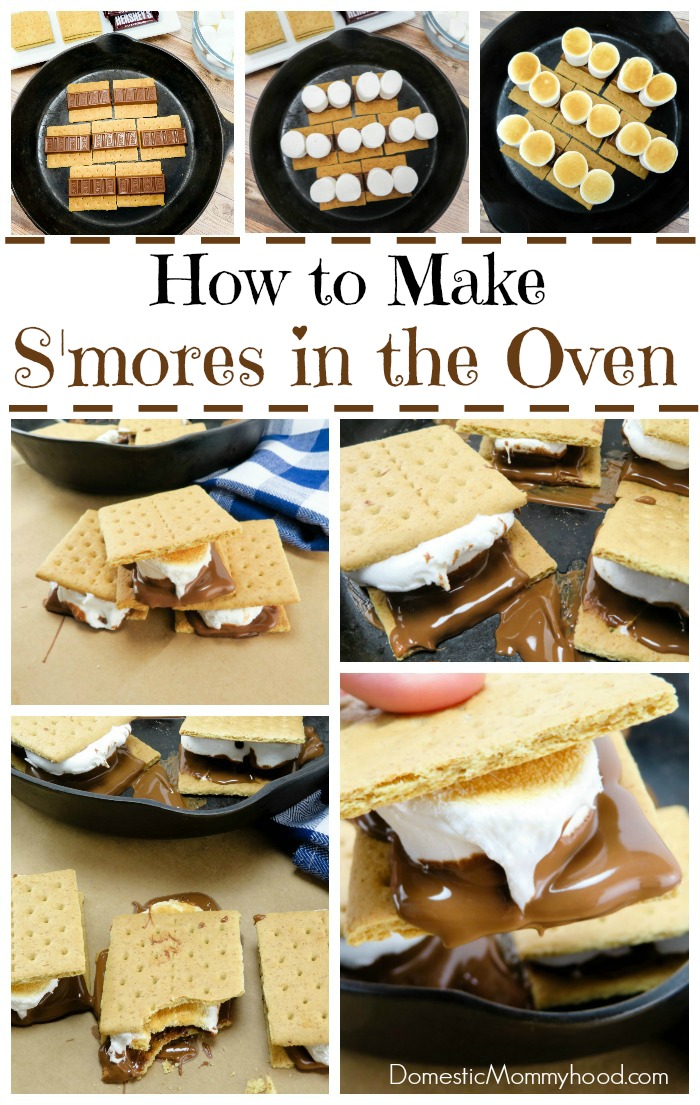 How to Make S'mores in the Oven
Cast Iron Skillet Recipe: How to Make S'mores in the Oven
Ingredients
Graham Crackers
Large Marshmallows
Hershey Candy Bars
Cast Iron Skillet
Instructions
Place graham crackers squares in a Cast Iron skillet.
Then add 3-4 squares of a Hershey bar.
Next, place 2 marshmallows on top of the Hershey bars.
Now, turn the oven on Broil and place in oven for 2-3 minutes until marshmallows become golden brown.
Take out of oven and top each one with a graham cracker.
Enjoy the ooey gooey goodness!!
http://domesticmommyhood.com/cast-iron-skillet-recipe-smores-in-the-oven/
Here are some fabulous kits for making Indoor S'mores!!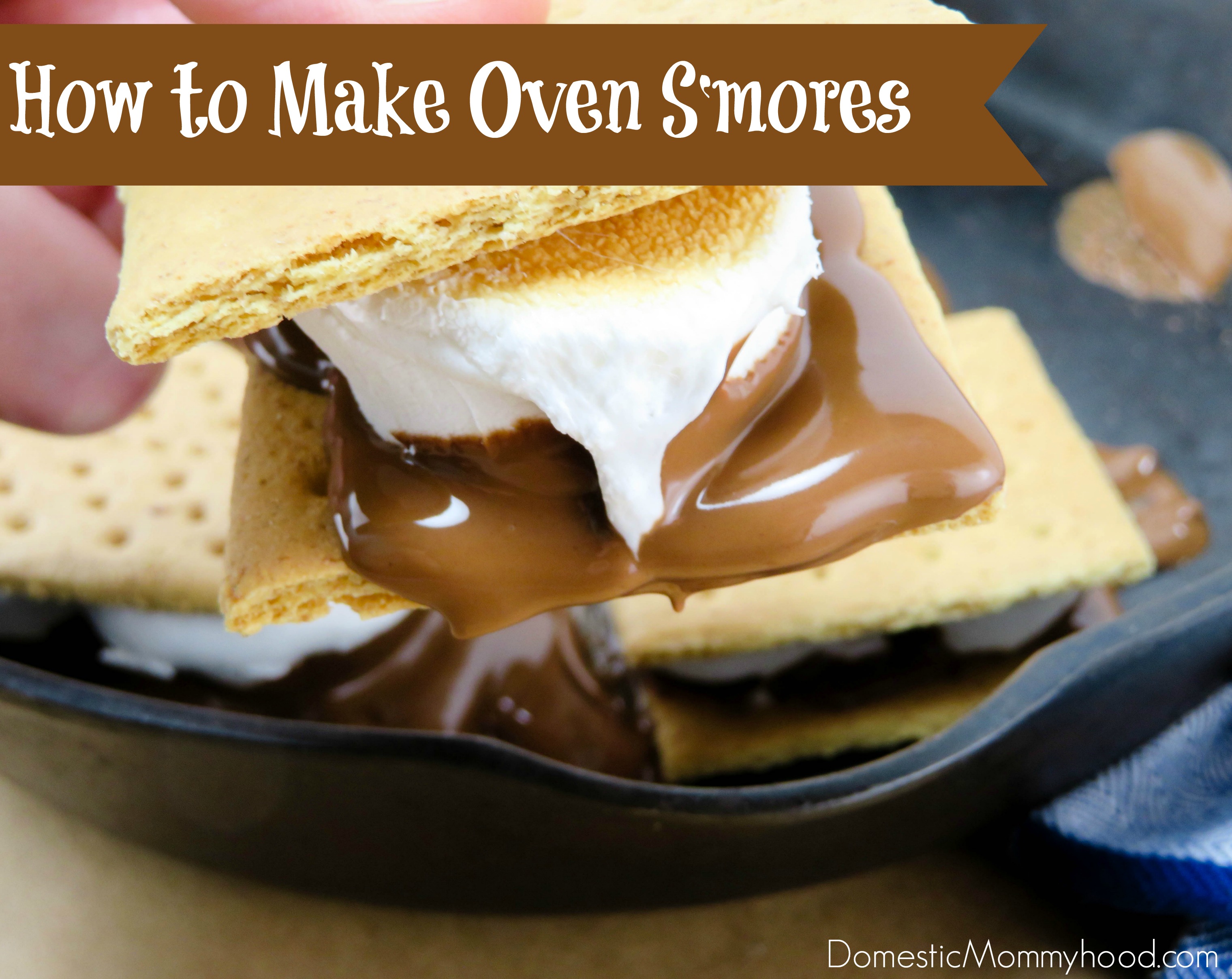 Enter your email below for more future posts at Domestic Mommyhood! 
This post may contain affiliate links. Your cost is the same, but it helps support the site and keep our freebies FREE! Thanks for your support!