Tis the season to get crafty, so why not gather the kids around and give some holiday crafting a try? This DIY button wreath ornament is a cinch to make, and the end result is the perfect ornament for your tree or for gift giving. Take a peek below to see how you can get started crafting some with your family.
This is a great preschool craft that can really help develop small motor skills. My 3 year old had a blast with it and really loved her finished product. The look on her face was priceless when we hung them on the tree. Of course we had to make one for every member of our family including Grandma!
DIY Button Wreath Ornament
Supplies needed: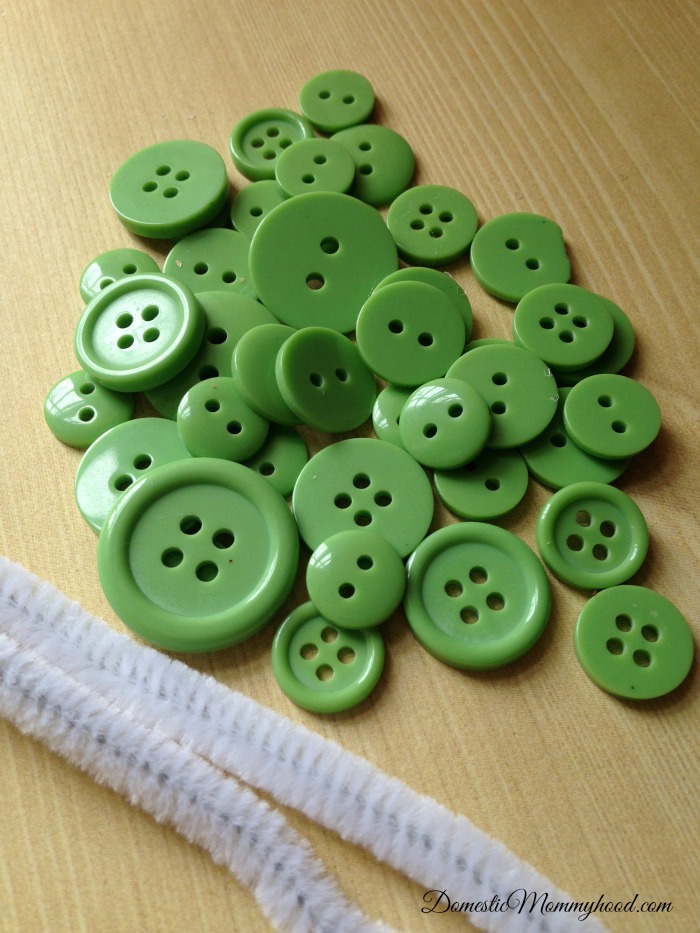 Pipe cleaners
Green buttons (or any color you wish to make your wreath is fine)
Red foam or felt
Scissors
Feel free to use green buttons in a variety of shades and sizes. Doing so will add interest to the ornament and make each one look unique.
Directions:
1. Begin by threading the buttons onto the pipe cleaner one at a time. This is where your child will begin working on there small motor skills. Anytime you get their little fingers working on small items they will be getting the practice they so greatly need. Feel free to use any pattern you wish, or just randomly apply them.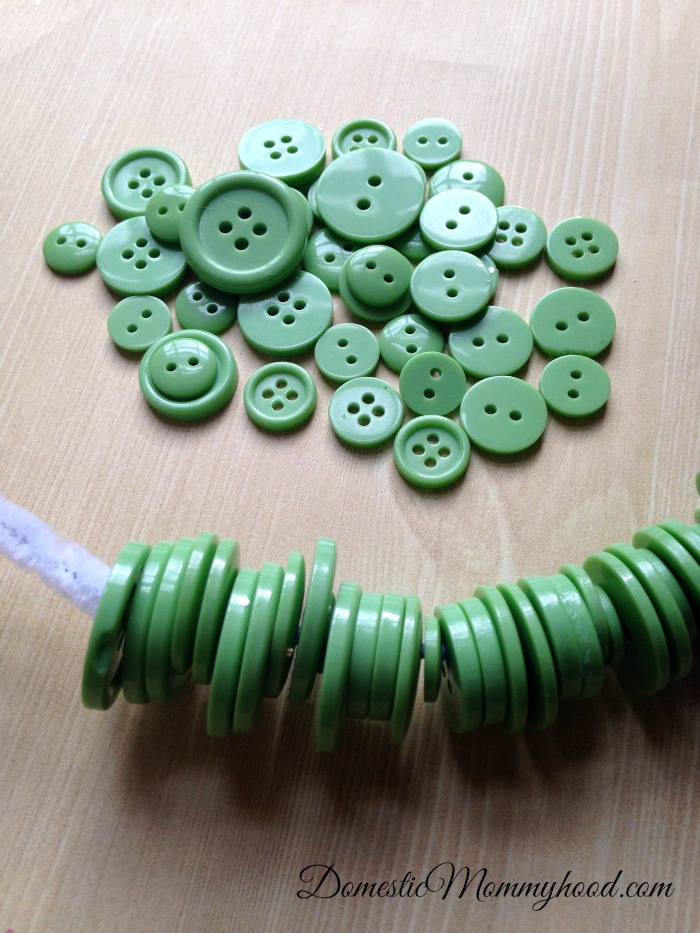 2. Continue adding buttons until you are able to bend the pipe cleaner into a loop and your wreath takes shape.
3. Once you have the wreath shape, twist the ends to secure them into a closed loop. Snip off any extra pipe cleaner.
4. Cut a simple bow out of your red foam or felt. Attach it with glue to the wreath for an extra pop of color.
5. Tie a piece of pipe cleaner to the top of the wreath for easy hanging.
Your button wreath ornament is now ready to be displayed! How simple was that? Gather your supplies and give one a try. It truly is the perfect holiday craft. Developing small motor skills is such an easy task. All it takes it some small items and tiny hands learning to work in ways they never have before. It takes time and practice to learn small motor skills and every chance they get your little ones need to get just a little more practice.
If you are looking for some awesome toys that will help your child work on there small motor skills I have an awesome list here.
Enter your email below for more future posts at Domestic Mommyhood! 
This post may contain affiliate links. Your cost is the same, but it helps support the site and keep our freebies FREE! Thanks for your support!