Do you have a bunch of magnetic letters around your home but aren't sure what to do with them? Consider the many ways you can teach your child to learn using magnetic letters. Magnetic letters are an inexpensive and very easy tool to use to teach your young one how to learn.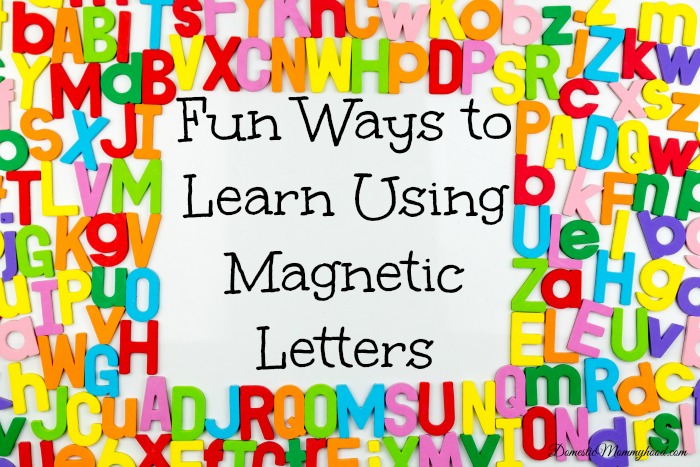 Alphabet
The practical use for magnetic letters is to teach your child about the alphabet. Go through each letter and ask your child which is which. This is a very tangible way to teach your child about the alphabet.
Language Development
Most kids who are ready to learn the alphabet are also ready to learn more about language. You can use magnetic letters to teach your child about phonics. Going through each letter, you can teach the sounds, and eventually the spelling of letters.
Reading
When children are learning to read, they are learning to recognize letters and words. Put the magnetic letters together to help your child learn new words. At some point your child will be able to read the words you're putting together and eventually will be able to start putting their own words together.
Have Fun
Playing with magnetic letters doesn't have to be serious learning all of the time. In fact, you can make up silly words and sounds with the magnetic letters as well. Most of the magnetic letters on the market are also different colors, so you can use this tool to help teach your child colors. You could even spell out colors with the magnetic letters.
Visual Learning
Magnetic letters allows students who need to "see" something, also known as a visual learner, to catch onto concepts quicker. The child will be holding the letters in their hands and can see, feel, and observe what's happening with each letter.
What are some ways you use magnetic letters to learn?
Enter your email below for more future posts at Domestic Mommyhood! 
This post may contain affiliate links. Your cost is the same, but it helps support the site and keep our freebies FREE! Thanks for your support!