One of the losing battles you might experience as a parent is what to do with all of those toys that are invading your home. Perhaps you have tried different ways to organize the toys, but they have failed. Check out these tips for organizing toys and keeping them that way.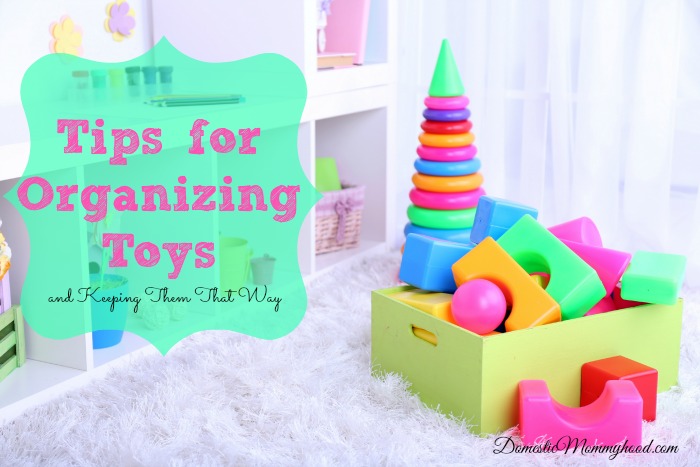 Get Your Kids Involved
If there is one part of cleaning that kids should be involved in, it's keeping their toys cleaned and organized. Before you even start on this organizational journey, you'll need to get your kids on board. Otherwise you'll be wasting your own precious time.
Go Through the Toys
A lot of problems with organizing toys comes from having too many of them. My advice to you is to go through your toys and get rid of what you no longer need. It can be tough saying goodbye to some of those toys, but you'll feel much better after you have room to breathe.
Make the Organization Functional
It makes no sense to organize toys in places that only adults can reach. Help your children take responsibility for their toys by making the space more functional for them. Add lower shelves, so they can put toys away on their level. Leave bins open to that tiny fingers don't get squished.
Have a Cleaning Protocol in Place
If you allow your child to leave their toys lying around the house, then that's what will happen. Put expectations and rules in place, so that your child knows exactly what to expect when it's time to clean up.
Keep on Top of It All
It's easier said than done, but unless you want to go through this process every couple of weeks, you need to stay on top of it all. Go through toys are least once a month to help clear the clutter. Keep a rewards chart in place to help your child stay on top of their part of the organization.
What are some ways you have found organizing toys helpful?
Enter your email below for more future posts at Domestic Mommyhood! 
This post may contain affiliate links. Your cost is the same, but it helps support the site and keep our freebies FREE! Thanks for your support!