Allergy season is right around the corner. It can be tough to deal with those relentless allergy symptoms that occur each and every second of allergy season. Essential oils have been known to help during allergy season, you just need to know which essential oils are right for you. Check out this list of essential oils that may help you during allergy season.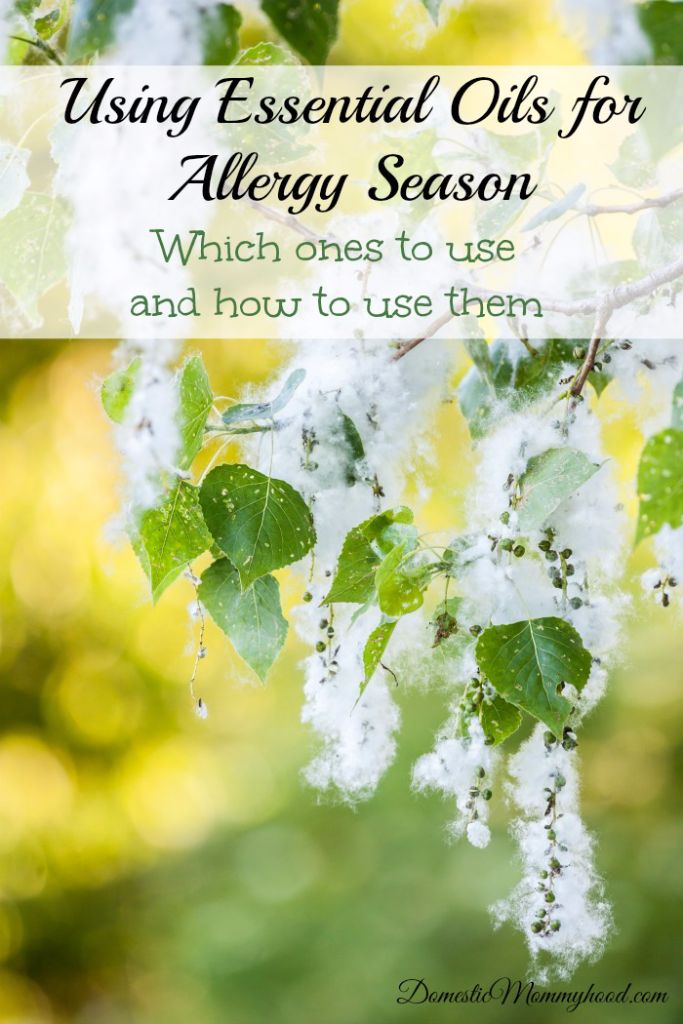 Lavender Oil
Lavender oil may already be a favorite in your house for staying calm and getting your relaxation fix, however, it's also great for allergy season. Lavender is known as being a natural antihistamine.
Lemon Oil
Lemons may not seem like they would be much help during allergy season, but they are a great tool for helping to feel relief. Consider using lemon oil to help up your immunity and relieve inflammation in your respiratory system.
Clove Oil
If you have never used clove oil, now may the time to consider it. This oil can help reduce inflammation and get rid of those pesky allergy symptoms.
Peppermint Oil
Peppermint oil is a favorite of many because it can do so much for your body during allergy season. It's most popular for being able to open up air ways that are blocked due to allergy symptoms. A rub of peppermint on the sinuses can help relieve allergy symptoms almost instantaneously.
Keep in mind that these oils are not to substitute for seeing your doctor for severe allergy issues. However, the essential oils that have been listed can help you find relief.
Placing these oils in a diffuser can also help work wonders for your allergy symptoms. Placing a few drops in the diffuser can help release the oils into the air. Also, consider using a neti pot to help relieve some of those pesky allergy symptoms.
Enter your email below for more future posts at Domestic Mommyhood! 
This post may contain affiliate links. Your cost is the same, but it helps support the site and keep our freebies FREE! Thanks for your support!