How to Get Kids to Sleep
When it comes to getting kids to sleep each night, routine is vital. Starting when they're babies is obviously best, but even if your child is already a few years old – or even if they're already in school – there are a few tricks you can use to make bed time a little easier.
Bed time routines actually start about an hour before it's time to go to sleep. Start by winding down and cutting out any stimulating activities. Turn off all electronics, and start talking about your day tomorrow. In our house, that's a cue that it's almost bed time.
While you are here you may also like…..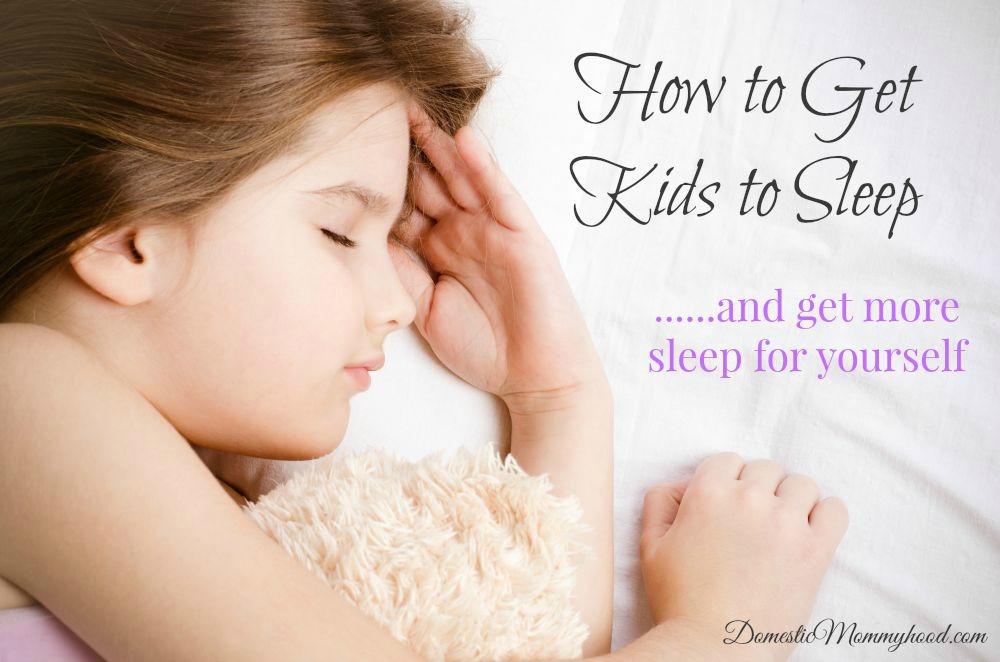 The next part of a good bed time routine is bath time. There are specific "night time" bath products with lavender in them that are supposed to help calm kids down and get them ready for bed. Try these if your child is having a rough time winding down for the night.
Brush teeth, change into pajamas, and grab your favorite stuffed animal, because now it's time for bed!
When starting a bedtime routine, it's important to ensure your child's environment is designed for sleeping. If you tried to put them to bed in their play room, they would be thinking about playing – not sleeping. It's the same thing when they're in bed and they can see their toys and tons of stuffed animals all around. While having a "snuggle buddy" is great, having too many toys in close proximity to their bed can cause a huge distraction.
Eliminate distractions such as lights (unless your child wants/needs a night light), and too many toys. Make sure the room is quiet, and dark, when it's time for bed.
Relaxation techniques – including yoga, massage, and telling a story in a soothing voice – can all help your child realize it's time for bed. Once they learn the cues of their bed time routine, it's pretty much second nature. If your child is having a tough time with monsters under the bed or in the closet, create a monster spray (just water, or water and lavender) that they can have on their night stand "just in case".
If your child gets out of their bed and comes to yours, be firm but gentle while returning them to their bed. Remind them it's bed time, and they need to sleep in their own bed. Don't give a long drawn out explanation, because that can just lead to stalling on their part. Simply let them know it's time for bed and that's that. If you give in and let them sleep in your bed at this point, the entire routine will be set back – so keep that in mind when deciding to give in or stay strong!
Other things to keep in mind when trying to get kids to sleep:
No drinks right before bed
Go potty, brush teeth, etc so there are no reasons to get up
Keep the bedtime stories short and sweet – no stalling allowed
What's your best bed time routine tip? Share it in the comments!
Enter your email below for more future posts at Domestic Mommyhood! 
This post may contain affiliate links. Your cost is the same, but it helps support the site and keep our freebies FREE! Thanks for your support!