I am always on the hunt for cute and inexpensive ideas for holiday decor, and I really like to find ways to reuse things from around the home.  Being a big coffee drinker I always have a ton of leftover K-Cups that have been begging to be repurposed.  I have them in black, white and even brown- after emptying them of the leftover grounds (which go into my compost) I wash them and stack them up. With fall coming at us fast I started thinking about what I could do with them to add a little seasonal whimsy, and seeing one of my brown cups turned over I suddenly pictured it as a cute little broom so I got to work with a few supplies.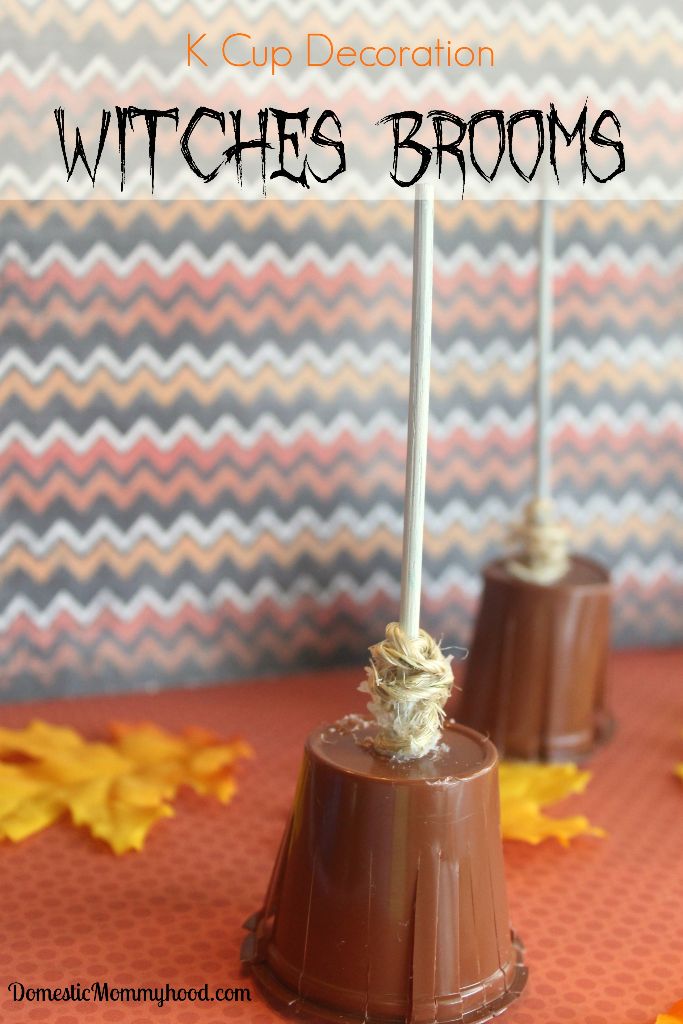 K-Cup Crafts: How to Make Witches Brooms
Supplies Needed:
clean, empty k-cups
scissors
small skewers or dowels
hole punch
glue gun,sticks
twine
Directions: Cut strips about ⅛" apart from the open end of your k cup to ¼" from the bottom all the way around.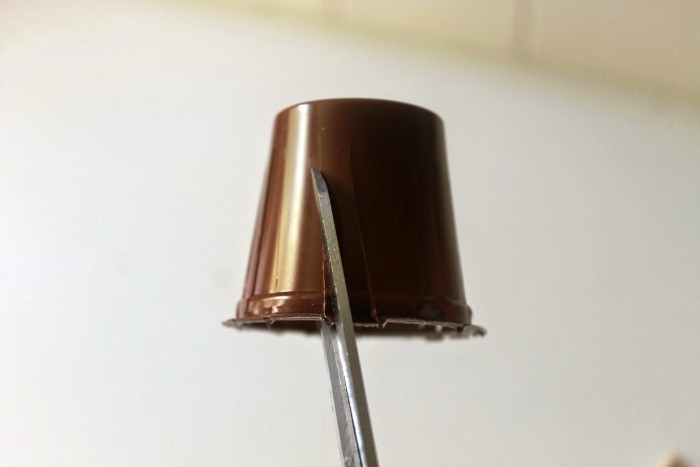 Slide two or three strips to the side and slide your hole punch onto the center of bottom of cup- punch hole, straighten strips back out.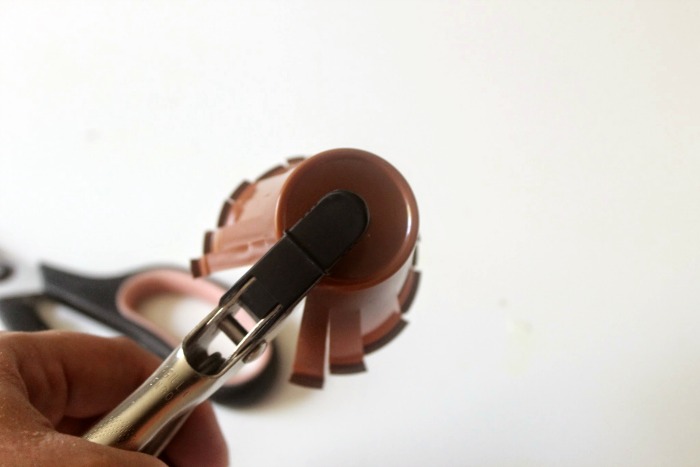 Cut a skewer or dowel rod between 6"- 8" and slide it into the punched out hole. Attach the "handle" to the cup by filling the hole and building up a bit with hot glue-be careful not to touch the plastic cup with the metal nozzle of glue gun or it will melt (low temp glue gun is also best for this project). Allow glue to harden and dry for 1 minute. Wrap base of handle with twine, covering your excess glue, trim off end and tuck it under with a dab of glue.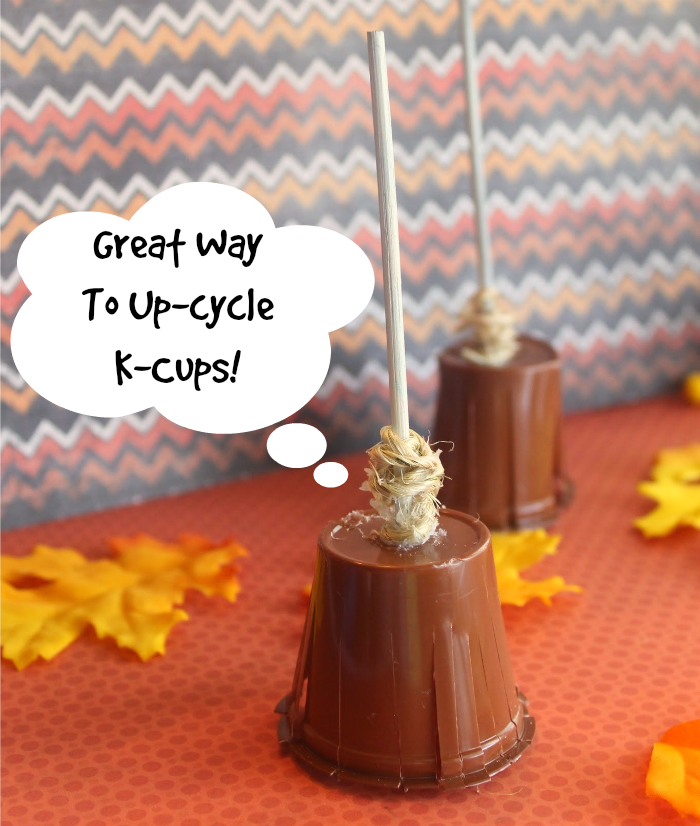 These fun witch brooms can be set out on a counter,  strung on a line for a cute swag for the porch or in the home,  or tied to a bag of Halloween goodies for a fun and festive touch. Do you have any K-cupa Crafts that you have done in your home?
Enter your email below for more future posts at Domestic Mommyhood! 
This post may contain affiliate links. Your cost is the same, but it helps support the site and keep our freebies FREE! Thanks for your support!