It's mulberry time and we have been picking like crazy. Our neighbor has huge tree Mulberry tree and we have more this year then ever! Charlee, Alicia, Tom and myself headed out this morning and filled up our buckets with fresh juicy TO DIE for mulberry's and then the girls helped me make this mulberry pie that I have to say I am now addicted to.
There are several ways to collect mulberries like pulling directly off the tree and putting them in buckets or you can even throw a tarp down and take a broom and shake the tree. If your feeling particularly lazy lately you can leave a sheet down under it over night and wake up to a sheet full of mulberries! 😉
Here are some awesome other pies here at Domestic Mommyhood that you don't want to miss out on!
Easy Mulberry Pie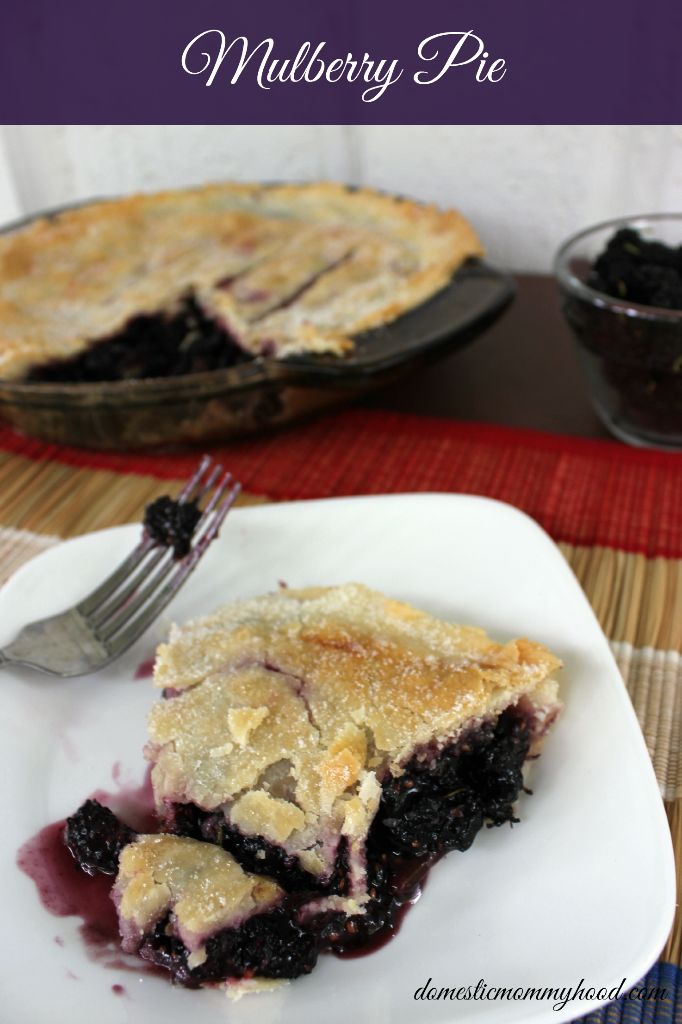 **Important Head on over here first and get the recipe for Grandma Brodie's No Fail Perfect Pie Crust. (Recipe will be posted soon)
Ingredients
Pie Crust
3 cups Mulberries
1 1/4 Cup White Sugar (+ 1 1/2 tablespoon to sprinkle on top of pie if you want a little more sugar)
1/4 Cup Flour
2 1/2 Tablespoons butter
1 Tablespoon milk
Instructions
Prepare your pie crust recipe and place bottom crust in your 9 in pie pan.
In a large mixing bowl mix together 3 cups mulberry's, 1 1/4 cup white sugar, and 1/4 cup flour and mix well.
Place mixture into pie crust and spread evenly.
Cut butter into small pieces and dot throughout the pie.
Center top pie crust over and pie and crimp edges well.
Tear off remaining crust from edges.
Brush milk over the top of the pie crust.
Tear strips of aluminum foil and gently fold over the edges of the pie to cover the outermost inch of the pie to keep the edges from burning.
Set pie in refrigerator to rest for 30 minutes.
In the meantime pre-heat oven to 400° F.
Bake pie at 400° F for 15 minutes.
Drop temperature down to 350° F and bake for an additional 30 minutes. (During the last 15 minutes of baking sprinkle 1 1/2 teaspoon of sugar over pie for a nice touch.
Remove pie from oven and cool on wire rack.
Enjoy!
http://domesticmommyhood.com/mulberry-pie/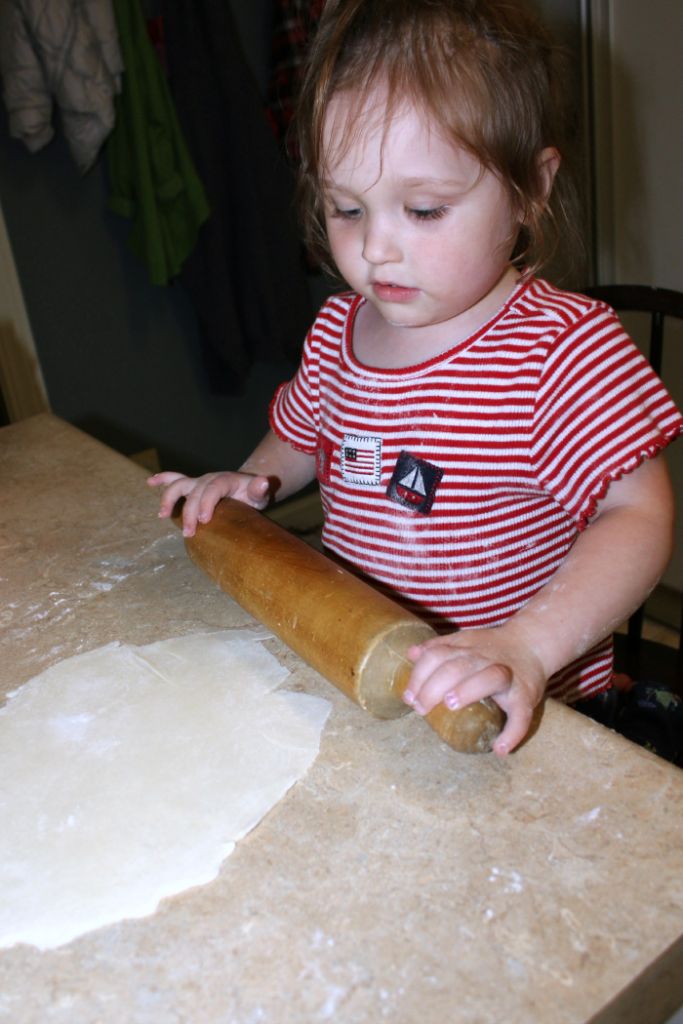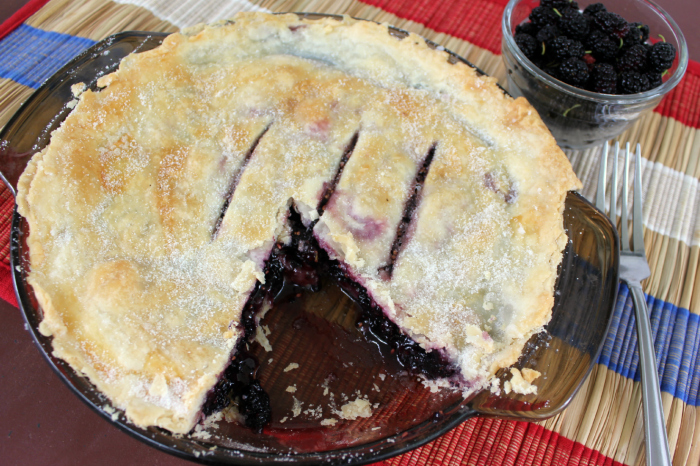 Have you ever tried Mulberry Pie before?? Let me know what you think of the recipe. It is so easy to make and is one of the best pies I have ever had and the berries or normally found free if you can find a tree!! You can't beat that!
Enter your email below for more future posts at Domestic Mommyhood! 
This post may contain affiliate links. Your cost is the same, but it helps support the site and keep our freebies FREE! Thanks for your support!