Are you looking for some awesome Elf on the Shelf Ideas this year??
The Elf on the Shelf: A Christmas Tradition is a 2004 picture book. The book tells a Christmas-themed story written in rhyme form. It describes elves visiting children and reporting back to Santa who is naughty and nice (think sneaky parent here). Along with the book, you receive a small "Elf" that you name yourself and whom will return to the North Pole, after you play with him/her for the next month, until the following year.
You MUST have an Elf On The Shelf!! <<—- Click here if you don't have one yet you need one NOW!!
Make sure you search around and find the perfect Elf for you. They have girl/boy, brown eyes or blue, all different ones for you to choose from so pick your favorite but hurry!!
What is the big rush?? NOW IS THE TIME!! Time for the crazy nightly routine of hiding your little Elf for you kiddos to find! Time to make memories and start a family tradition. One that you kids are going to love and you can use to your advantage.    🙂  🙂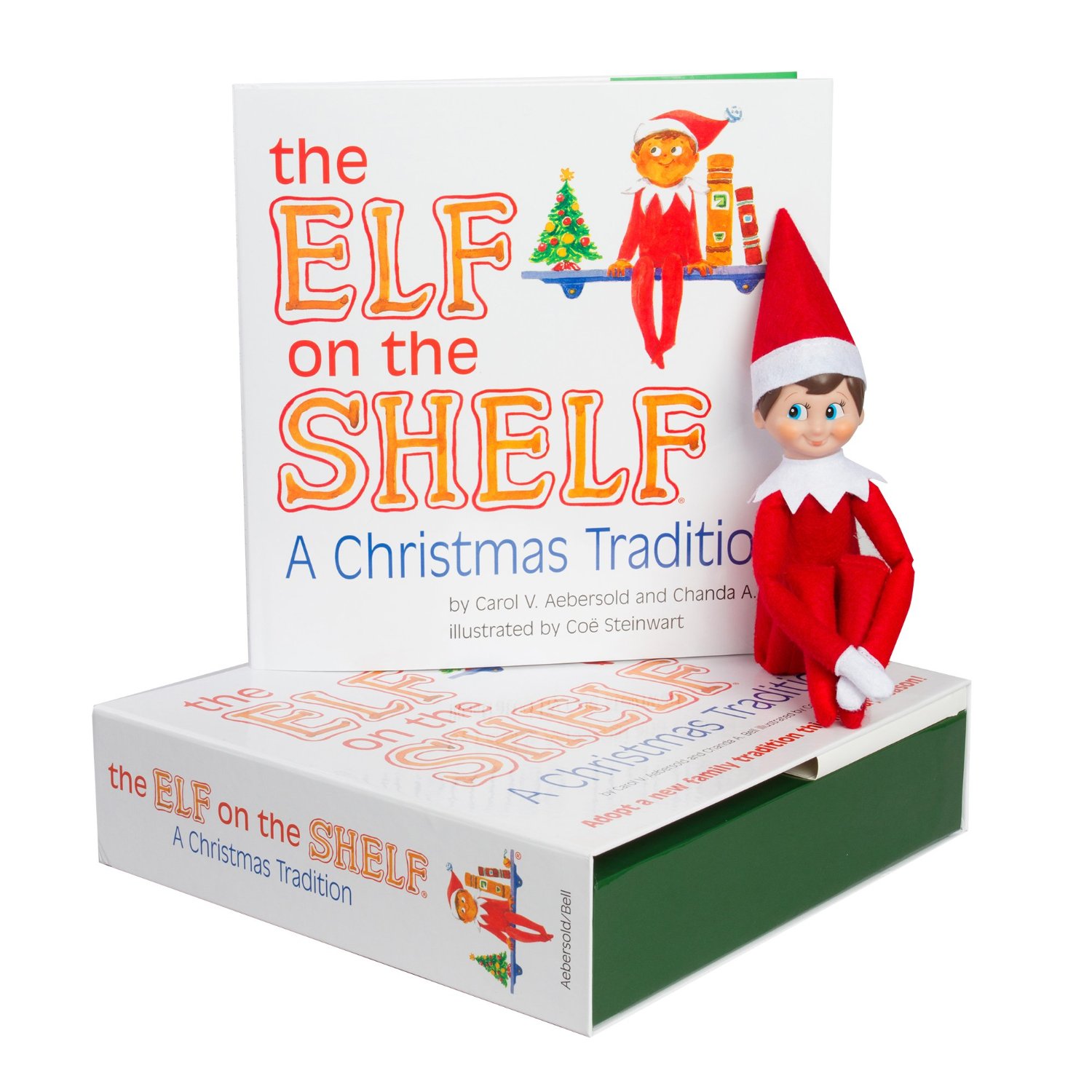 Some folks have already started searching and compiling their Elf on The Shelf Ideas! You can grab yours on Amazon and have it in 2 days if you have Amazon Prime! ~~Ships free also if you have prime~~
Elf on the Shelf A Christmas Tradition <<——- Click here to see it!
Comes with:
A cute little box
Your very own Elf
A Christmas Tradition (Story for your child telling all about the Elf tradition)
Now it's time for this awesome list of over 500 Elf On the Shelf Ideas! 
Who wants to take their little elf on the shelf on an overnight fishing excursion. Is that a catfish he caught?? There are  10 fun ideas to share with you!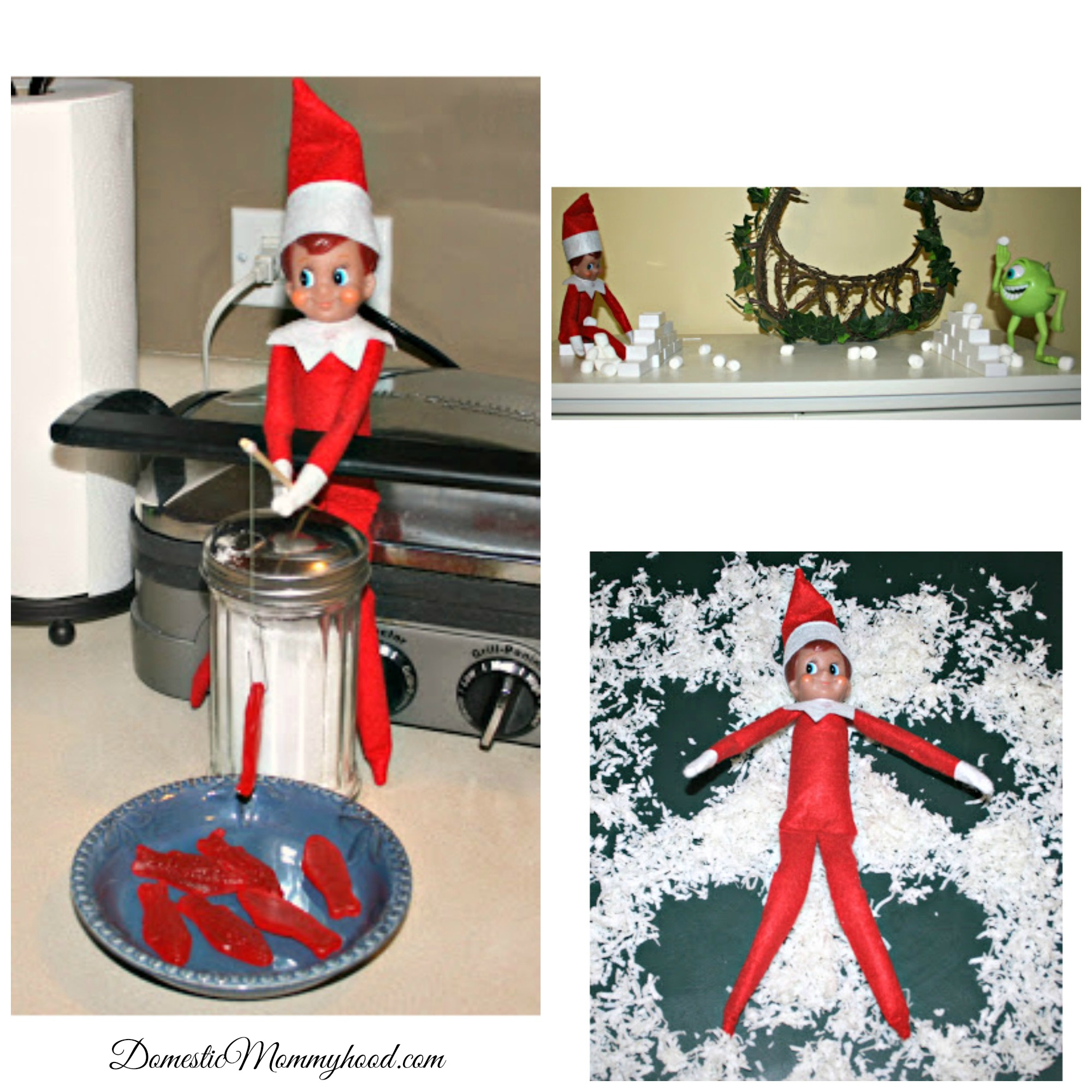 Do you have a superhero kind of kid?? This Super Elf is so  cute! I can see him fighting crime all over the house! Happy Busy Kids Mom features 25 Ideas for Christmas Fun with your Elf!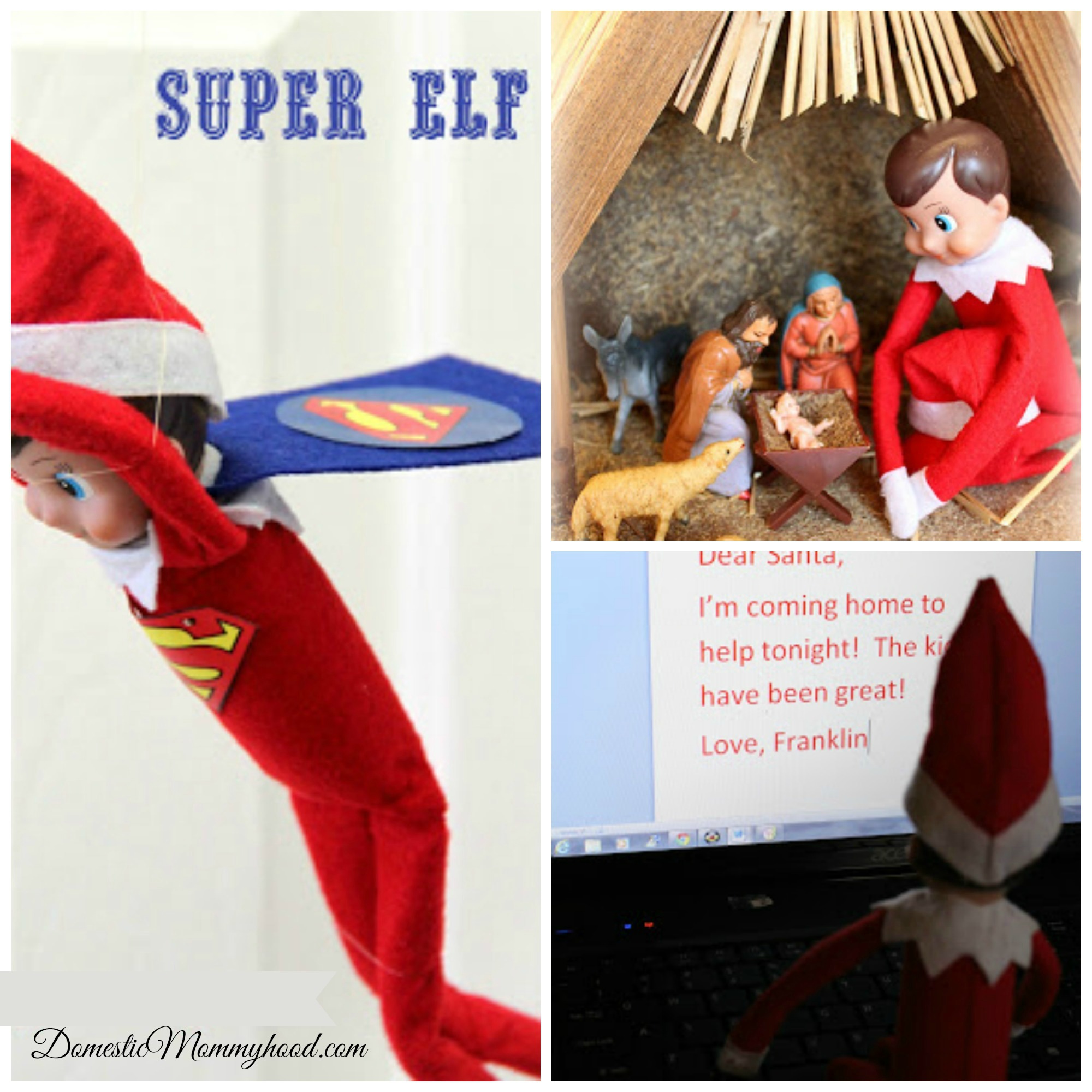 Kids just love licking the plate of syrup on a Saturday morning!! Check out what this Elf on the Shelf Decided to drink this morning!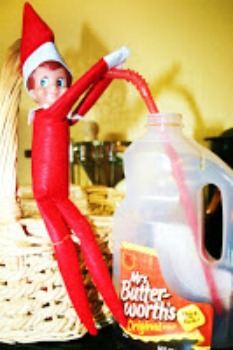 Will your elf on the shelf come in first in your very own Potato Sack Race! Feature your favorite toys to face against your mischievous elf!!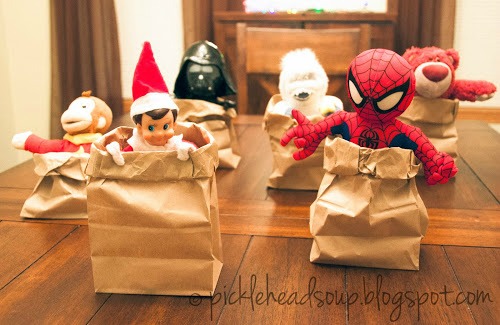 Little Bit Funky has featured 31 days of Elf on the Shelf fun, featured her very own Elf on the Shelf named Porkchop!! Tons of fun ideas including one in an outhouse and even one catching the Grinch!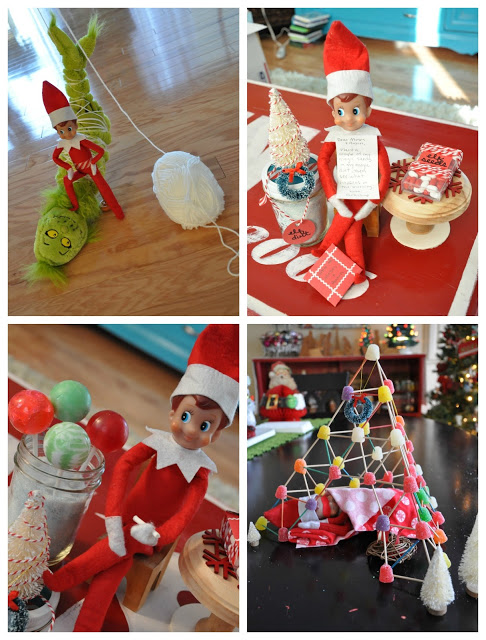 Mandy with Multiples has shared 5 Awesome Elf on the shelf ideas using an Elf on the Shelf photo display, a car train, Elf in the shower, Elf drawing on pictures and an Elf making snow angels in some instant Rice!

We have 12 more Elf on the Shelf Ideas featuring Eli over at A Small Snippet! They featuring fun and kid friendly ideas! Eli has fun teaching a class, taking a bubble bath, having a snowball fight with barbie and much much more!

This Elf on the Shelf idea features a sweet little Elf Having His First Shave. Rocking My 365 Project also lists over 60 other Elf on the Shelf Ideas!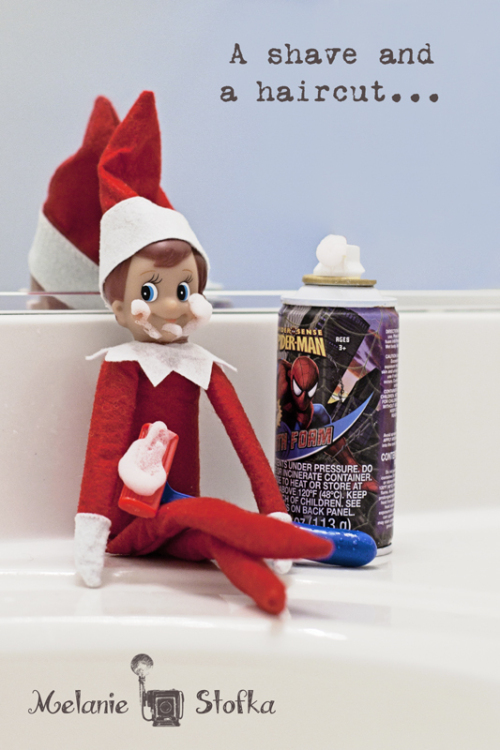 Looks like this Elf is working on his small motor skills today!! This Elf is stringing Fruit Loops on a pipe cleaner! What a crafty little Elf!

Sweet Designs Has a really cute Elf on the Shelf Cocoa Party with Free Printable that they are offering today!!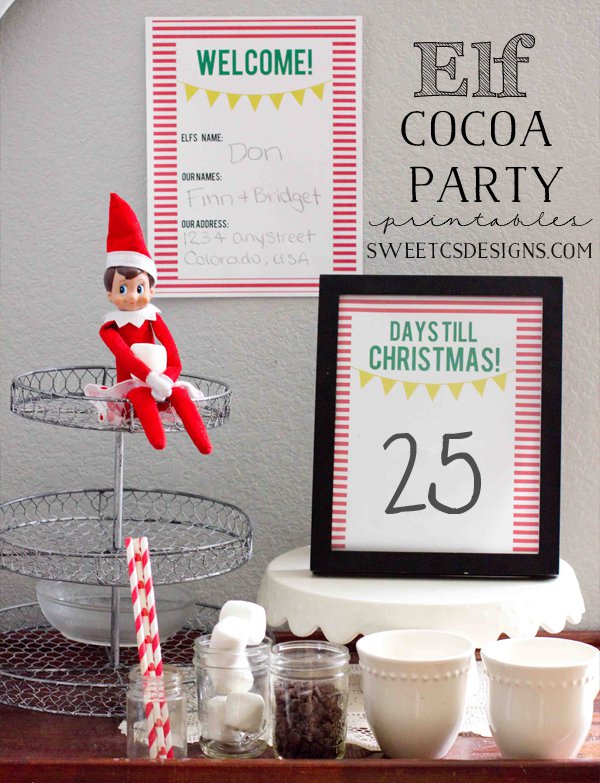 Smart School House has 11 really cool Elf on the Shelf ideas including making your sweet little Elf a door! He can enter and exit anytime he feels like it! Such a fun kids activity for the kids to do!

The Dating divas came in top place when it came to having the most ideas in one post!! They have 101 Elf on the Shelf Ideas listed right on their site with pictures for all! This includes 20 Elf on the Shelf Ideas with Food, 20 Printables, 20 Ideas using Toys, 20 Quick ideas, and 21 Mischievous Elf ideas. You have got to check them all out!

Over the Big Moon has an awesome blog post full of Elf on the Shelf ideas that can be completed in under 5 minutes!! These are perfect when the crunch is on!

Efficient Life Skills has come up with 75 Creative Elf on the Shelf Ideas that will have you giggling as you set them up! This little guy is so addictive! How can we keep him around throughout the year!

Thrifty Mom, one of my blogging friends blogs over on A Thrifty Mom and has come up wth 200 Easy Elf on the Shelf Ideas including pics! I love the Elf Sleeping in the dryer + the other 199 Ideas she has featured. I don't have any pictures of hers but you MUST check them out!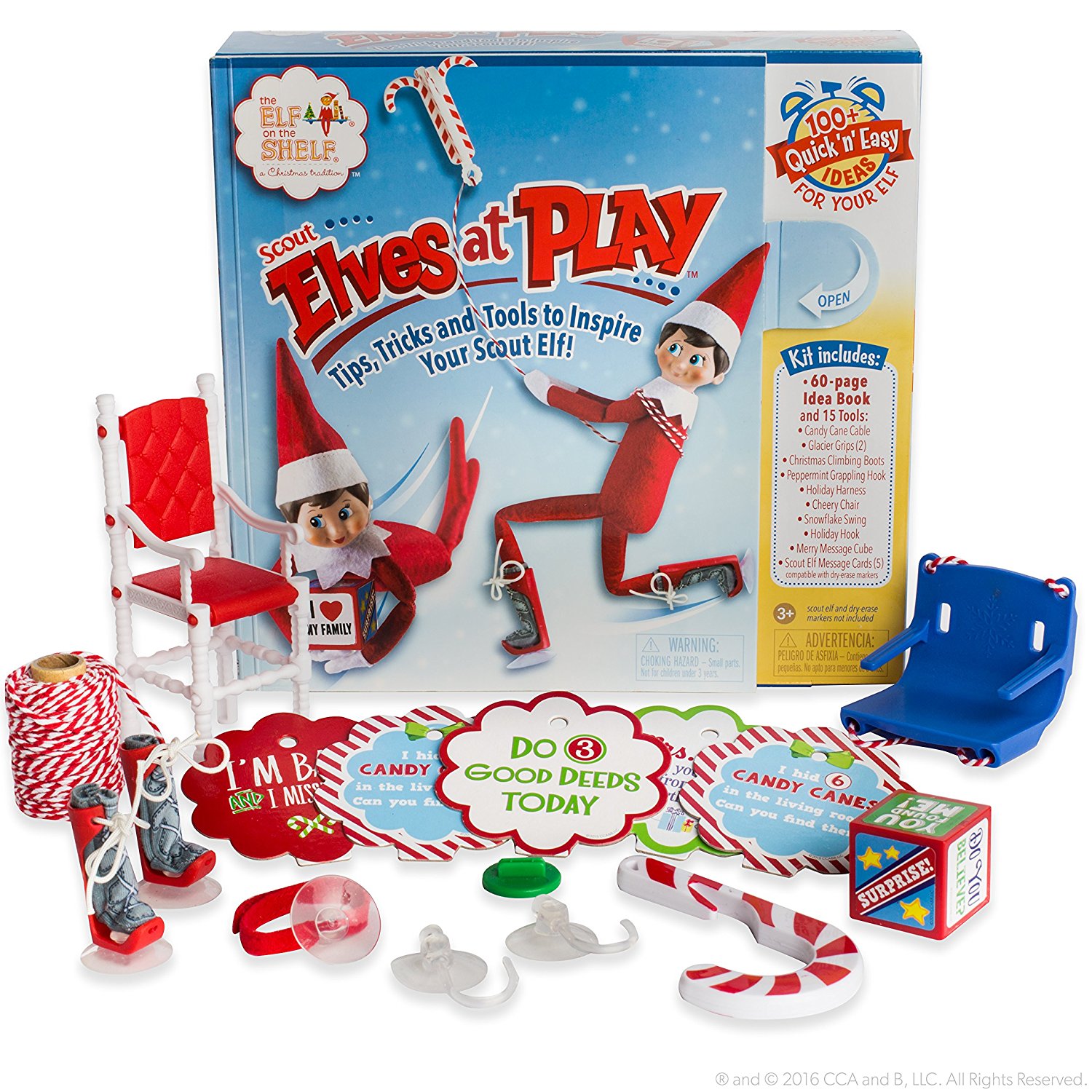 I hope you enjoyed all the fantastic Elf on the Shelf Ideas here with us today! I hope you will join me on this fun adventure with this awesome rocking tradition! Get one now because as soon as Thanksgiving ends the fun begins!
Don't forget to check out the Elf on the Shelf Official site! They have something for Kids and a fantastic Grown-Ups section!


Enter your email below for more future posts at Domestic Mommyhood! 
This post may contain affiliate links. Your cost is the same, but it helps support the site and keep our freebies FREE! Thanks for your support!