Spring is right around the corner and I wanted to come up with a cute and Pretty Spring Printable Banner to enjoy in our Pre-K classroom. Of course once I finished it and Charlee Ann saw it we had to print one for her bedroom and the living room as well.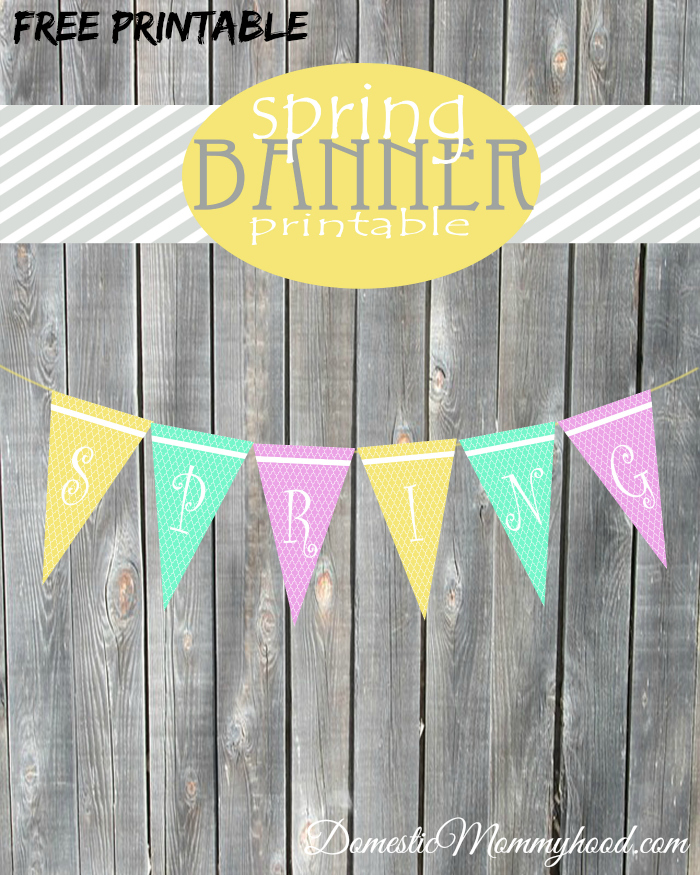 We used string and cut a whole in the corner of each banner and I let Charlee Ann string it through by herself to get in a little small motor activity for the day and boy was she proud of what she created! If you don't have any string or ribbon available you can just use tacky stuff (that blue sticky stuff they sell at the office supply store) to attach it to the wall or even good old tape would work in a pinch.
Tray printing off an extra set and laminating them and let your children use them to practice making the world Spring for a mini spelling lesson or even give them a dry erase marker and let them trace the letters for a little practice. When you put your mind to it you can come up with even more learning lessons in the classroom using these cute pendents!
I made the banner so that 2 letters could fit on one page to cut down on the out of pocket costs for paper and printing. Of course, you can always print in black and white but then it wouldn't be so pretty…… but the option is there just in case. Just adjust your printer for black and white or color. Whichever way you choose. Please enjoy the Pretty Spring Printable Banner and print off as many as you like.
Don't forget to share with your friends!
Print the Pretty Spring Printable Banner here!! 
Enter your email below for more future posts at Domestic Mommyhood! 
This post may contain affiliate links. Your cost is the same, but it helps support the site and keep our freebies FREE! Thanks for your support!