I am not a big fan of feeding my kids soda…. aka sugar but every once in a great while for a special occasion I will make an exception to the rule of no soda. This Vanilla Raspberry Italian Soda Recipe is great for young and old alike and makes for a very refreshing summer drink that looks great too!
It's so easy to make and will look great at your next summer BBQ so gather up the kiddos and let's get to making your own Vanilla Raspberry Italian Soda Recipe for your next summer event.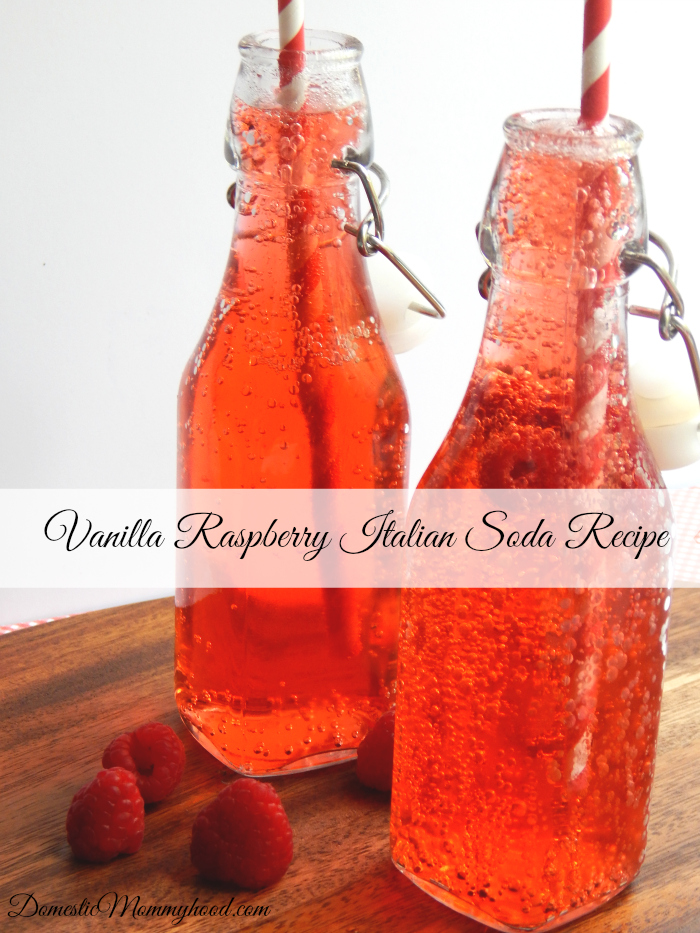 Vanilla Raspberry Italian Soda Recipe
Shopping List
Directions:
Don't be afraid to adjust the recipe to your liking. It is very simple to do and this recipe is almost fool proof! Please enjoy!
Add ice to your favorite fancy glass.
Pour in club soda until it's about 1/2-3/4 full depending on if you plan on using whip cream or not.
Pour in a bit of raspberry syrup. Double the amount of raspberry syrup for the vanilla and add that in.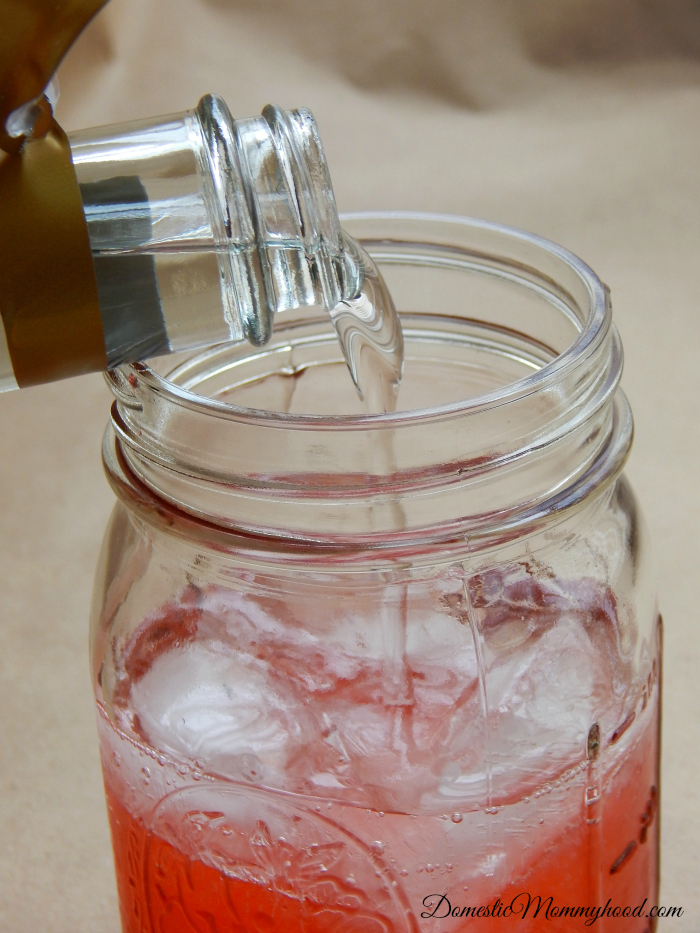 Pour in a little half and half to the mixture.
Add your fresh raspberries and whip cream if desired (I like mine without because I think the whip cream makes it to heavy but the kids love it). There are a few ways you can add in your raspberries to change it up a bit.
Freeze them in ice and watch them float.
Drop in the bottom for a dramatic flare.
Spear with a sword and serve on the top.
Blend in blender and stir in.
This is a great summer treat and is not the worse choice that you could choose for the kiddos and they deserve a treat now and again too! If you are serving this at your Fourth of July bash you can alternate raspberries and blueberries on your sword for a great look!
Enter your email below for more future posts at Domestic Mommyhood! 
This post may contain affiliate links. Your cost is the same, but it helps support the site and keep our freebies FREE! Thanks for your support!