I hate to admit it but my favorite food in the whole world is bacon! As a matter of fact just this year my brother drew my name at Christmas time and he bought me a whole gag gift basket all about bacon which included some fabulous bacon duct tape. I absolutely loved it and so did my kids! I figured it was about time I shared my famous Bacon Maple Cupcakes with all my fabulous readers.
With the taste of bacon and maple how can you go wrong??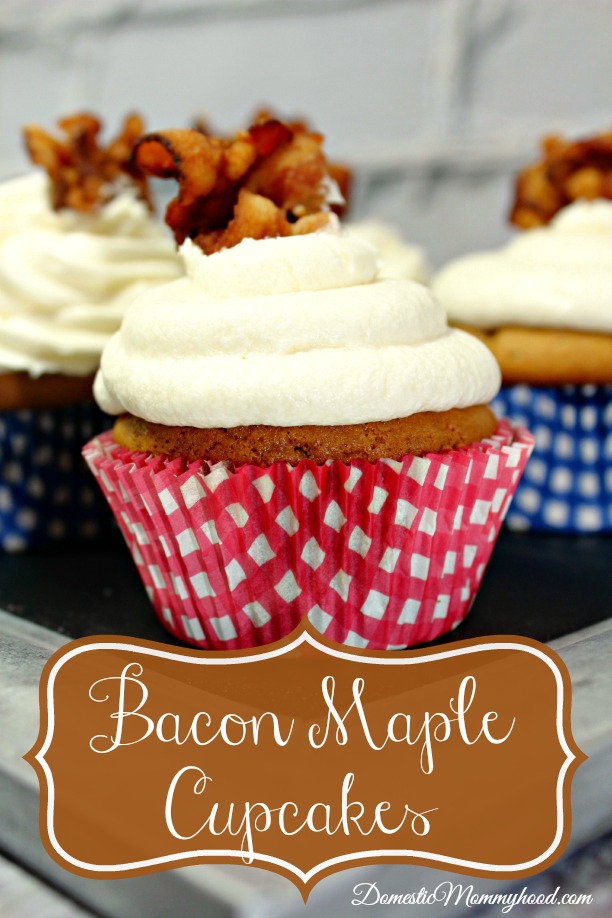 Scrumptious Bacon Maple Cupcakes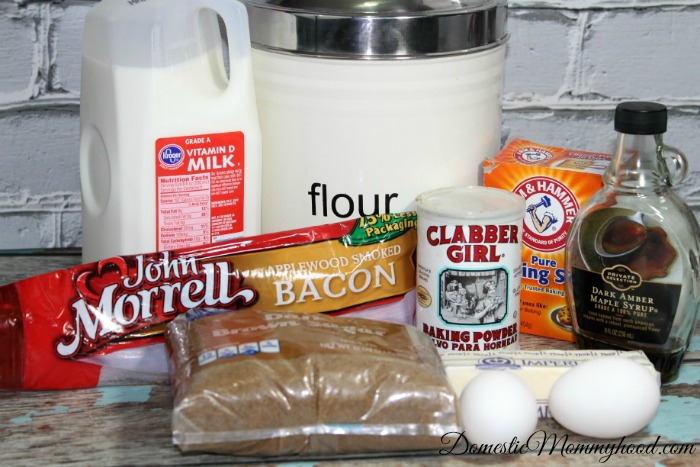 Batter Ingredients:
4 1⁄2 tablespoons butter at room temperature
1⁄2 tablespoon bacon drippings (solid)
1 egg
5 tablespoons brown sugar
4 tablespoons maple syrup
1 1⁄4 cups self rising flour
1 teaspoon baking soda
1⁄2 teaspoon baking powder
tiny pinch salt
1⁄4 cup milk
1⁄4 cup of cooked minced bacon
Directions for Batter:
– Cook  bacon in a fry pan (I used one pound).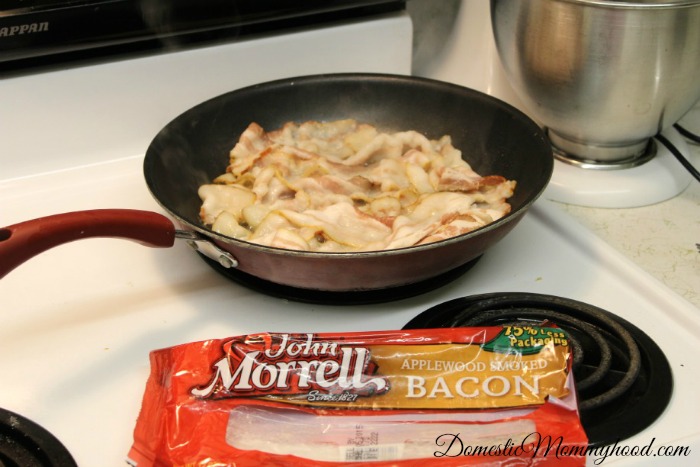 – Reserve the drippings and place in the fridge to solidify.
– Mince 1/4 a cup of the bacon.
– Beat the butter and solidified bacon fat until light and creamy.
– Add the brown sugar and maple syrup and beat well until combined.
– Add the egg and beat until incorporated.
– Sift the flour, salt, baking soda and powder together.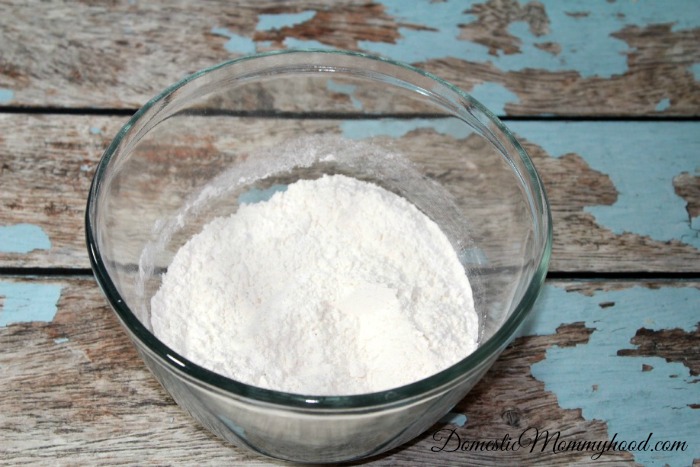 – Add some of the flour and mix, then some of the milk.
– Continue to alternate the dry and wet ingredients, ending with the dry.
– Mix until just combined.
-Fold in the bacon.
-Taste and add more maple syrup, flour, or milk if needed for desired taste.
– Scoop into cupcake papers.
– Bake at 350 F for 18-22 minutes or until a toothpick comes out clean.
– Rotate the pan after the first 15 minutes for even baking.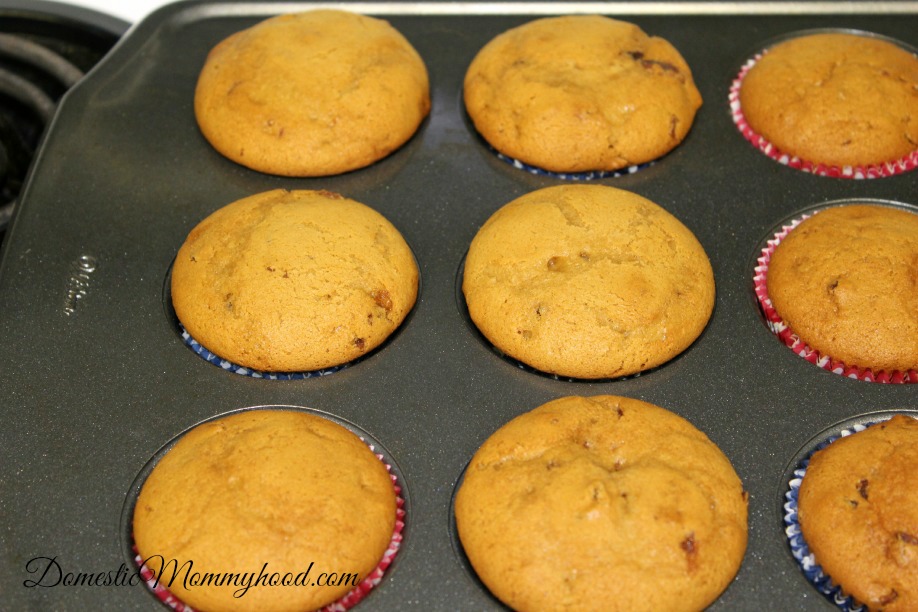 Maple Syrup frosting:
Ingredients:
4 tablespoons of butter
2 tablespoons of maple syrup
1 cup of powdered sugar.
Directions for Frosting: –
Beat the syrup and butter until combined.
-Add the sugar, a bit at a time.
– Whip at high speeds until combined.
-Pipe or spread onto cupcakes.
Enter your email below for more future posts at Domestic Mommyhood! 
This post may contain affiliate links. Your cost is the same, but it helps support the site and keep our freebies FREE! Thanks for your support!