This week we are trying to stick a Fourth of July theme since it is right around the corner. We decided it was a great day to make some stars with the kiddos and decided to use our celery after a great snack of celery sticks and peanut butter. Charlee Ann is not  a great fan of peanut butter so she decided she wanted her's plain. Alicia and I did enjoy our peanut butter sticks though and we had a great time making our star stamps with the leftover celery ends.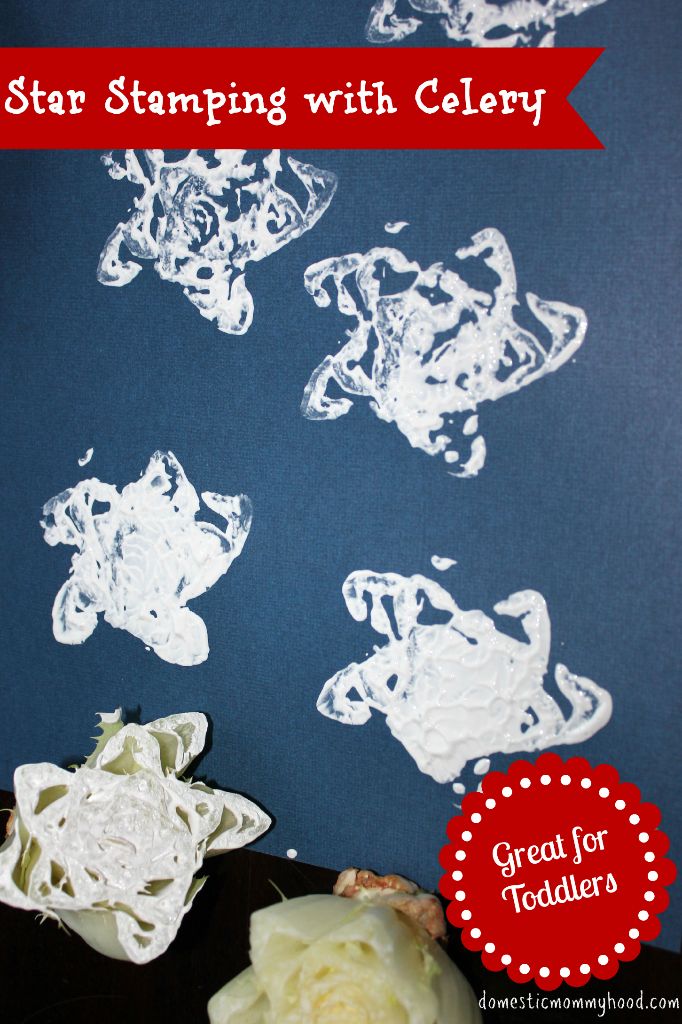 It's a great way to use what you already have around the house and the kids were pretty impressed that a bunch of celery could make a star! We made sure that we practiced saying the Pledge of Allegiance and sang the Star Spangled banner first though! We are planning a weekend trip to Grandma Kitty's this weekend and wanted to get all our 4th of July crafting out of the way before we leave on Friday. Grandma has a great night planned Friday and we are going to see the fireworks (Charlee is not the biggest fan of this either so we are gonna stick close to the car in case she gets scared!).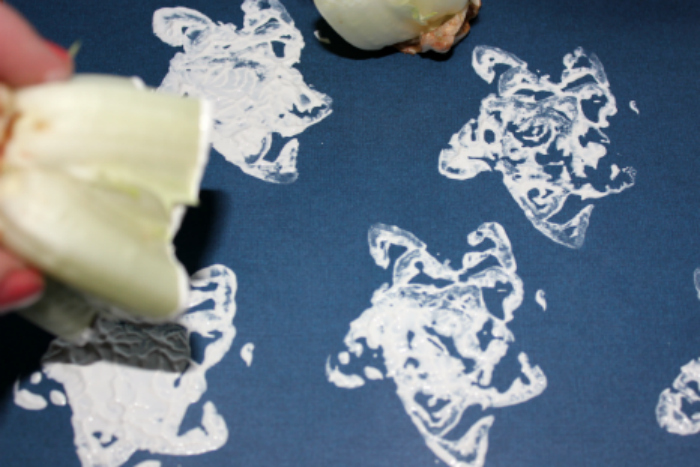 Star Stamping with Celery
Supplies needed:
Stalk of Celery
White Paint
Blue or Red Paper
Plate or Bowl
How to:
Cut the end of your celery stalk leaving about 2 inches in tact.
Place your white paint on a plate or bowl for dipping.
You might want to place a plastic sheet or trash bag onto your work surface to help keep the messes contained.
Dip the cut end of the celery into the white paint and stamp it onto the paper.
Talk to your kiddos about the shape they are making, the color of the stars and the 4th of July while doing the project. 🙂
What other ways do you make stamps using vegetables that you have at home?
Enter your email below for more future posts at Domestic Mommyhood! 
This post may contain affiliate links. Your cost is the same, but it helps support the site and keep our freebies FREE! Thanks for your support!