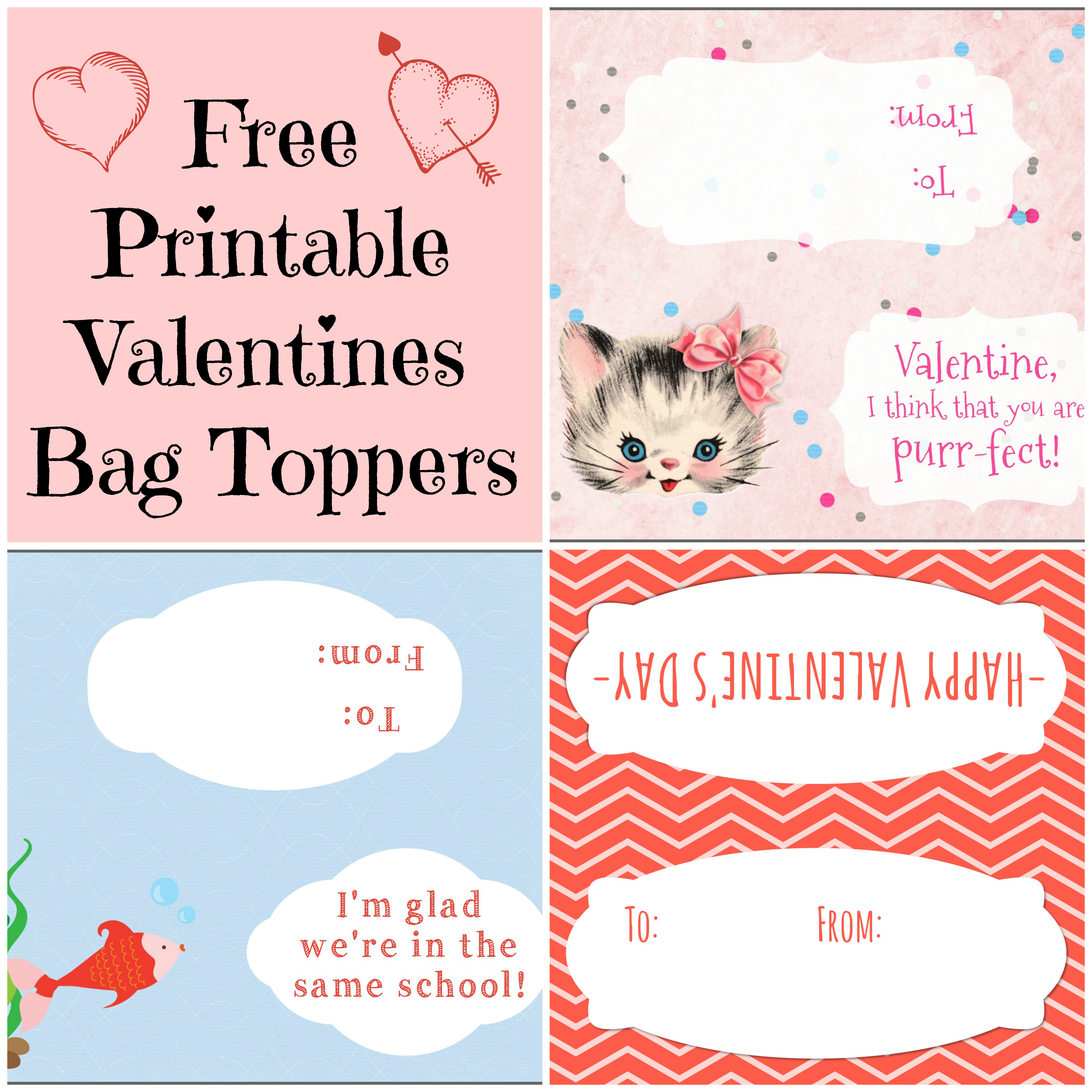 Here are some really cute and easy Valentines Day Bag Toppers that you can print off and use for your child's Valentines Day party. The best thing about it is you don't even have to leave the house! It is awful cold out there and I would just as well stay home when the weather is this cold. LOL 😉
Grab yourself some ziplock snack bags (generic is fine) and add some goldfish and have fun making these Valentines Day Bag Toppers with your kids! Goldfish work well for a non-candy Valentine or you can use some of those sweedish gummy fish to fill them also for a sugary sweet snack. I tend to sway more toward the goldfish. Less candy is always better for the little ones teeth and my youngest tends to get a a little crazy with too much sugar.
Click on the image of your choice below or one of the pictures and start printing. You are well on your way to being supermom!! Scroll down to see them all. 🙂
Cat Valentines Day Bag Toppers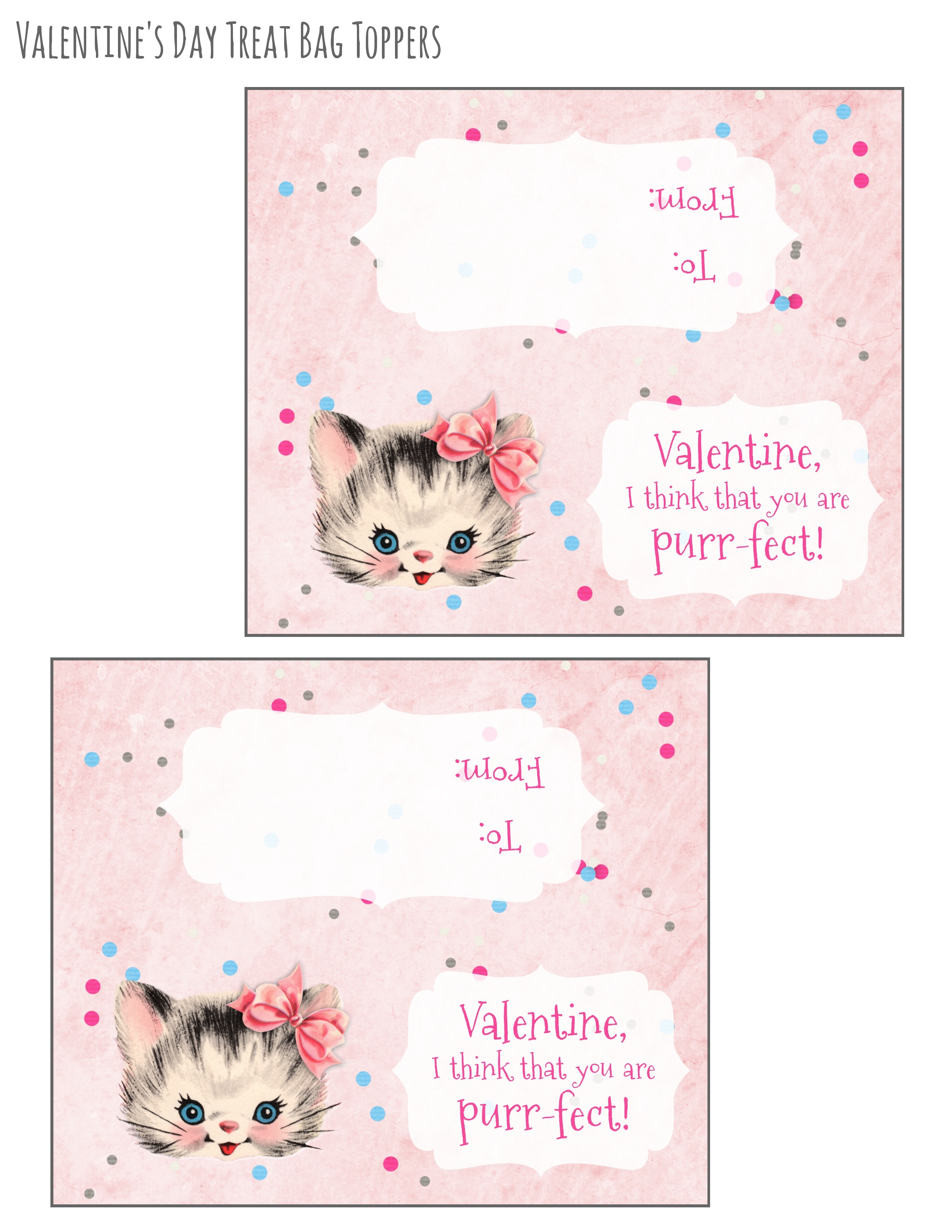 Fish Valentines Day Bag Topper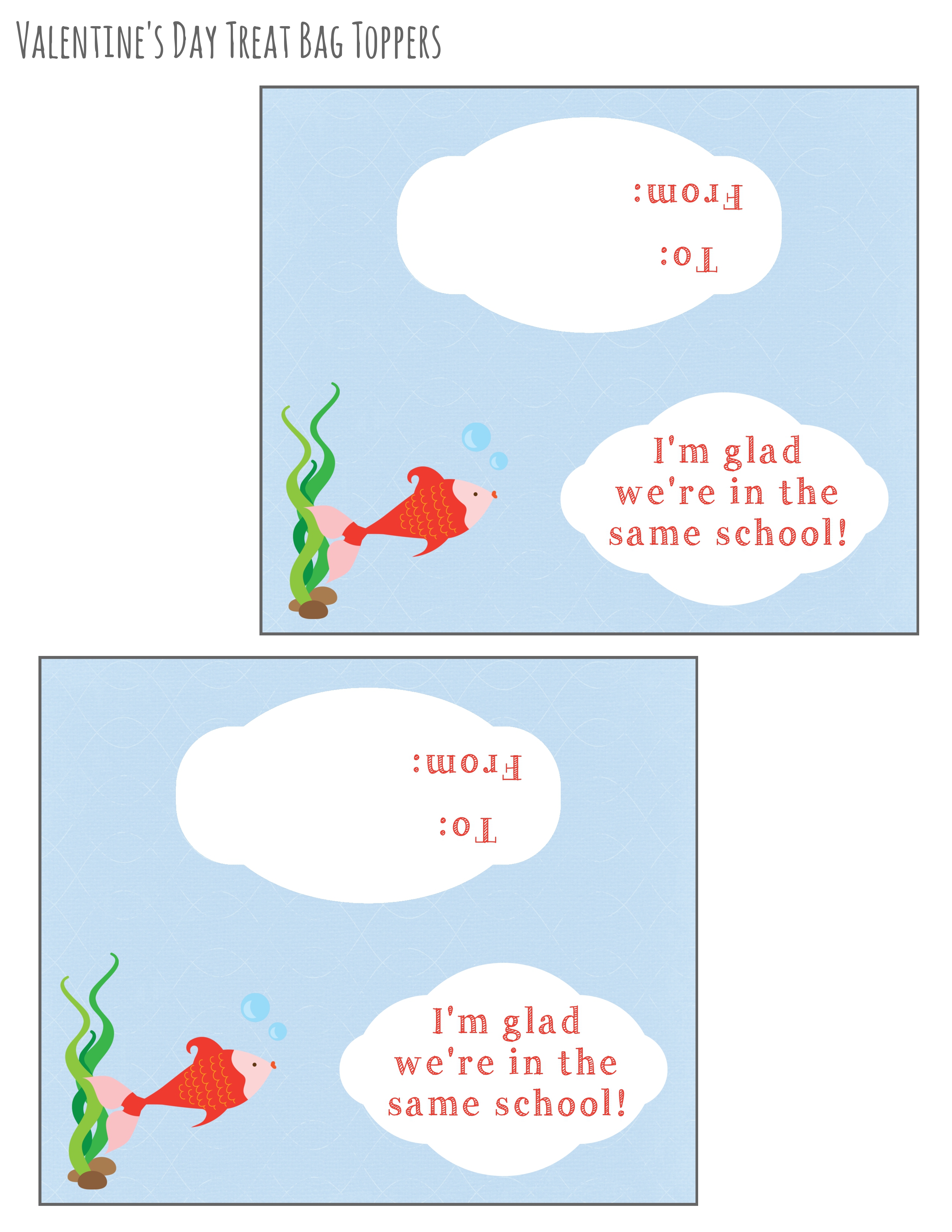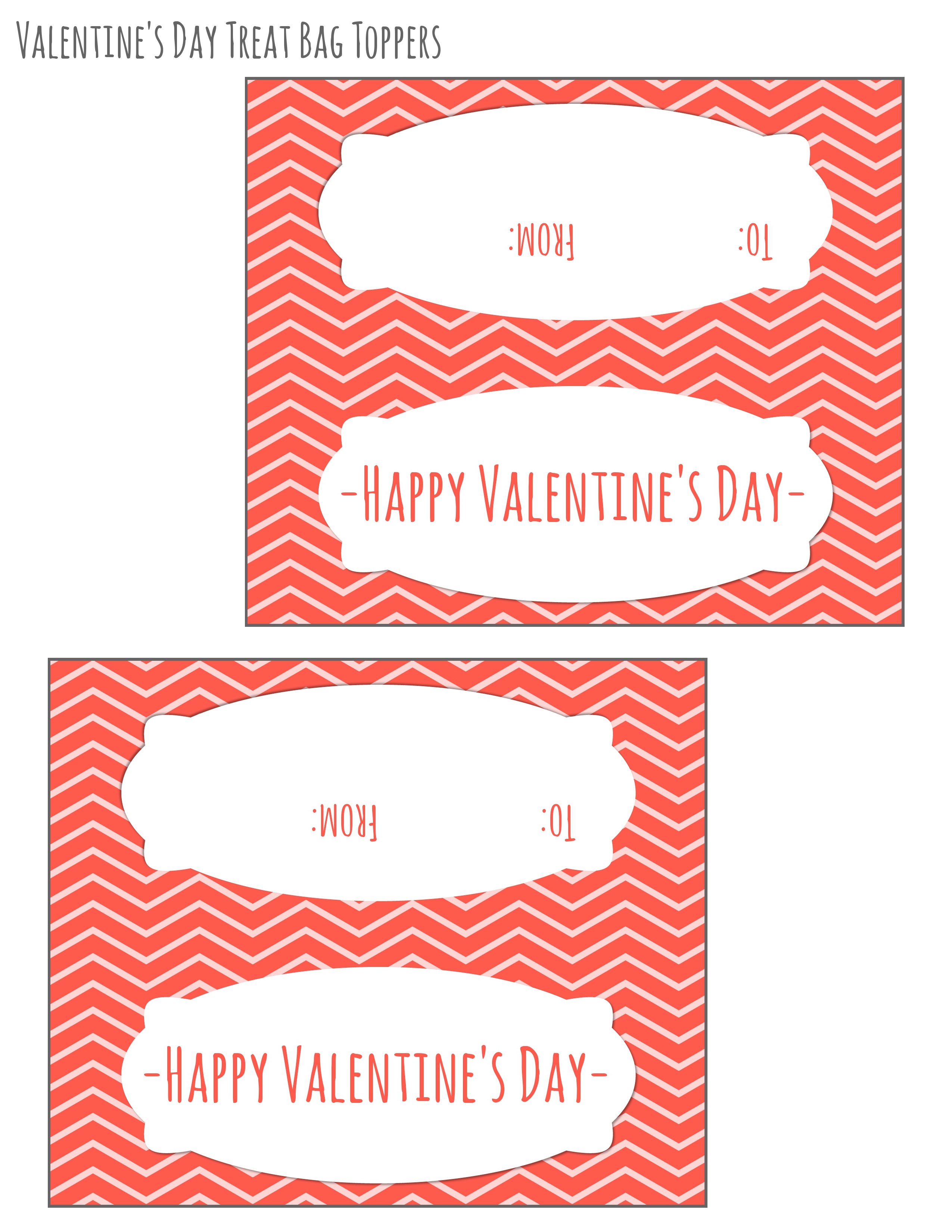 We really like making Valentines Day Bag Toppers instead of traditional Valentines cards. They just put a special touch on things and are a fun and easy way to spend time with your kids!
Enter your email below for more future posts at Domestic Mommyhood! 
This post may contain affiliate links. Your cost is the same, but it helps support the site and keep our freebies FREE! Thanks for your support!